If you are following The Shabby Tree then you know we have been doing a lot of DIY's with this metal mesh basket from the Dollar Tree. This basket is an amazing craft item because it is a soft metal that is very easy to bend. I love decorating my home and I knew we could do another fun and unique craft with this basket so we are going to get creative and make a cloche!
The supplies you will need are:
1. Metal basket from the Dollar Tree
2. Glue gun
3. Wire cutters
4. A tray and lid (I am using a few of my thrift store treasures)
The first step is to cut off the bottom of your basket with wire cutters.
Be sure to cut right at the bottom base of the basket.
Once you have the bottom of the basket off you will want to start to bend in the sides.
You will want to be sure to bend all the sides in so that your tray or lid will be able to be glued on covering the whole opening.
You will flip the basket over and glue your lid onto the basket from the underneath side.
I used a lot of hot glue and pressed the basket ends down into the lid.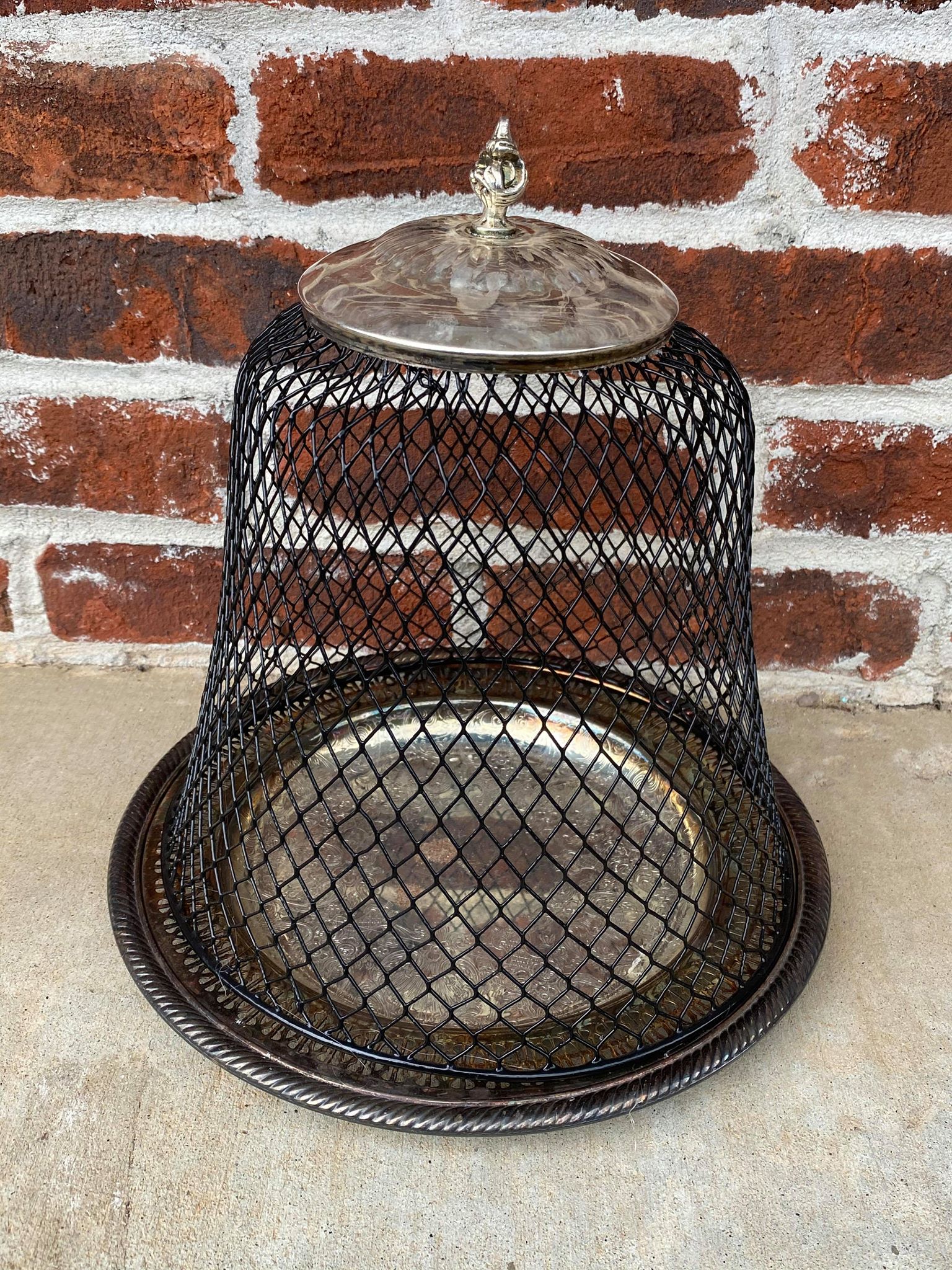 Once your lid is glued onto your basket you can then set it onto your tray.
You can get creative and use any type of trays or lids to create this fun cloche. I drilled a hole into a small tray to create a lid for a different one.
This looks so good with a candle and candle ring. I hope you will all get creative and give this a try!