Ok I love looking on Pinterest and I have been seeing a variety of wreaths made out of nautical rope. I recently picked up a lot of cream nautical rope from the Dollar Tree. You can easily make a beautiful nautical rope wreath for $9.00. I love this idea because this wreath can you be used all year long.
The supplies I will be using are:
1. Nine packs of nautical rope from the Dollar Tree
2. Scissors
3. Hot glue
4. Duct tape
5. Cardboard
6. Large round tray and small plate for wreath pattern
7. Cream paint
8. Paint brush
The first step is to cut out your wreath form from the cardboard. You can make this wreath as big or as small as you want.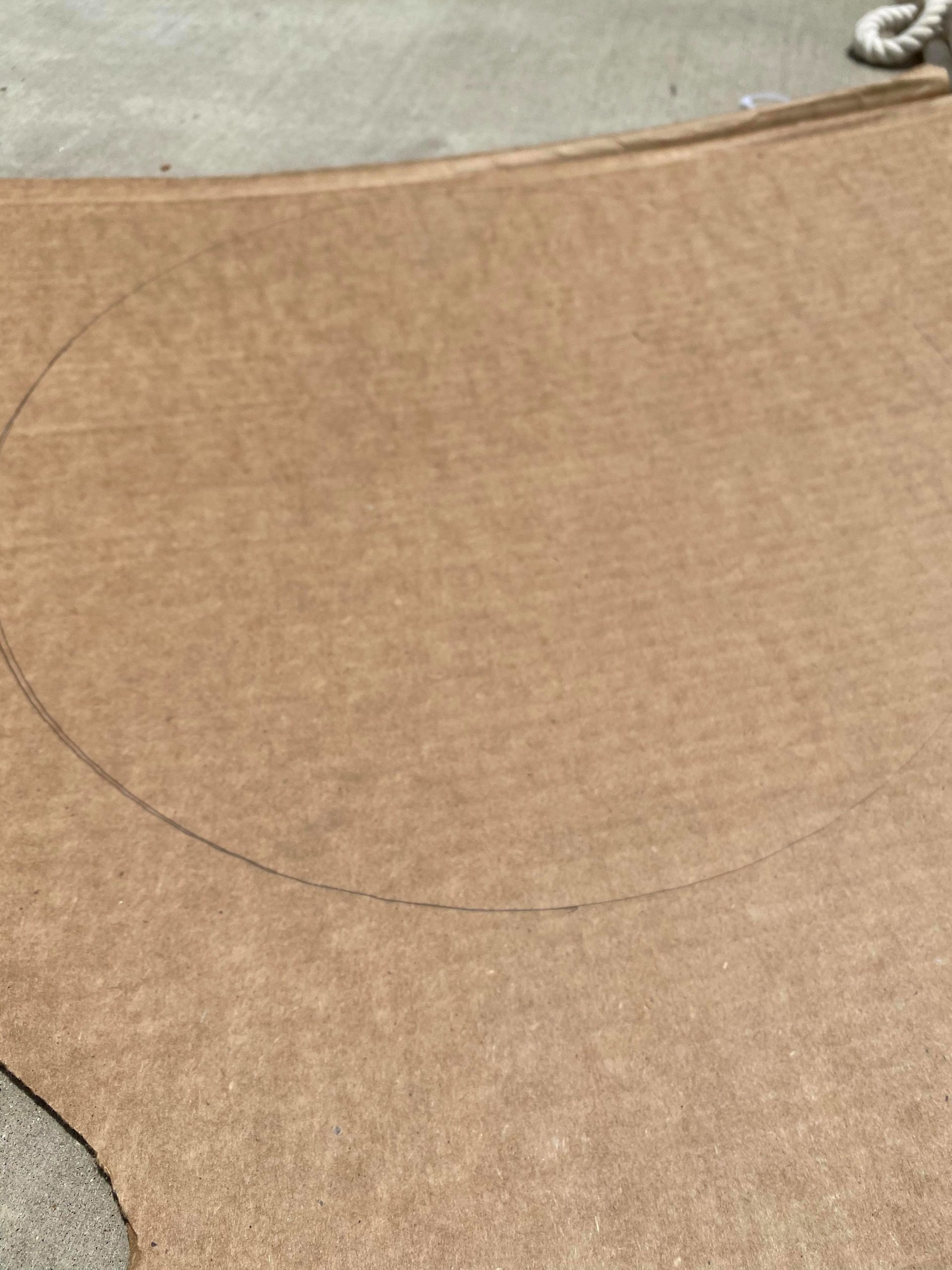 My wreath measures 15 inches across.
I traced a paper plate on the center of my cardboard circle giving me a center opening 9 inches across.
I painted my cardboard wreath form cream because I am using a cream nautical rope.
I trimmed my circle just a bit to give me a 3 inch ring.
It is now time to lay out your nautical rope.
I seem to have two different size nautical ropes but it will still work fine. You can use any type of rope you want and it can be any size. I did not get exact measurements for this wreath. You can pre measure your circle to figure how much rope you will need. I wanted this to be quick and easy which is why I am using the 9 packs of rope from the Dollar Tree.
You will need to lay out 9 strips of rope. Each one if my strips measure about 6ft long.
You will want to duct tape the ends of the rope down to secure them in place.
You will then create a braid. I gathered the ropes in groups of 3 and braided them down as shown in photo above.
I used a rubber band to secure the end in place.
Once your braid is complete you will remove the end from the duct tape and start glueing the braid onto the cardboard wreath form.
I found it very tricky to get the ends to meet. You will need to cut the excess rope off at the end and try to get your ends to meet. I added hot glue to my ends and tried to tuck them in to meet up with the beginning.
I did not worry about my ends looking perfect because I was adding a few stars and greenery. You can add a bow or greenery on top of the section where the two ends meet together.
This is a fun wreath to make and I love how you can easily change it up for different holidays. I hope you will get creative and give this a try.