Want to make your home and fashion unique on a budget? You have come to the right place! Check out these amazing articles!
If you follow me on Facebook, you will be surprised to see most of my blogs are posted here first with step by step instructions! 
I'm all about being unique! I hope you can get ideas on how to make your home a unique place that you love. I'm a huge Goodwill and thrift store shopper. In this blog I hope to show you how you can turn items from there into unique treasures for your home! I like to do a lot of DIY videos that I hope will inspire you to become creative and find ways to make your life unique!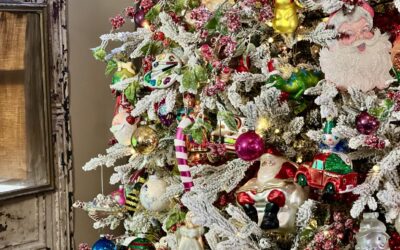 I love decorating for Christmas and I always love my main tree in my living room. This is a 9ft flocked Christmas tree that I purchased from Home Depot this year. I always add a few new ornaments to my tree each year and I love making a family game out of it. The...