I always try to tell everyone to look at things with a creative mind. While I was shopping I saw a variety of tablecloths that have bunny prints on them. I knew right away that I can make some adorable ornaments from the tablecloths. A variety of stores are putting out decorative tablecloths and table runners that can be used to make a variety of items.
The supplies you will need are:
1. Decorative tablecloth (I got this one from Home Goods)
2. Scrap material that will match your tablecloth (I'm using a piece of a drop cloth)
3. Scissors
4. Glue (I'm using surebonder fabric glue)
5. Elmer's glue ( optional)
6. Glitter (optional)
7. Stuffing
The first thing you will need to do is spread out your tablecloth. Find the image you will be using. Then you will need to have your scrap piece of material for the backside of your image.
You will want to lay your image on top of your scrap material. You will be cutting these two pieces out together.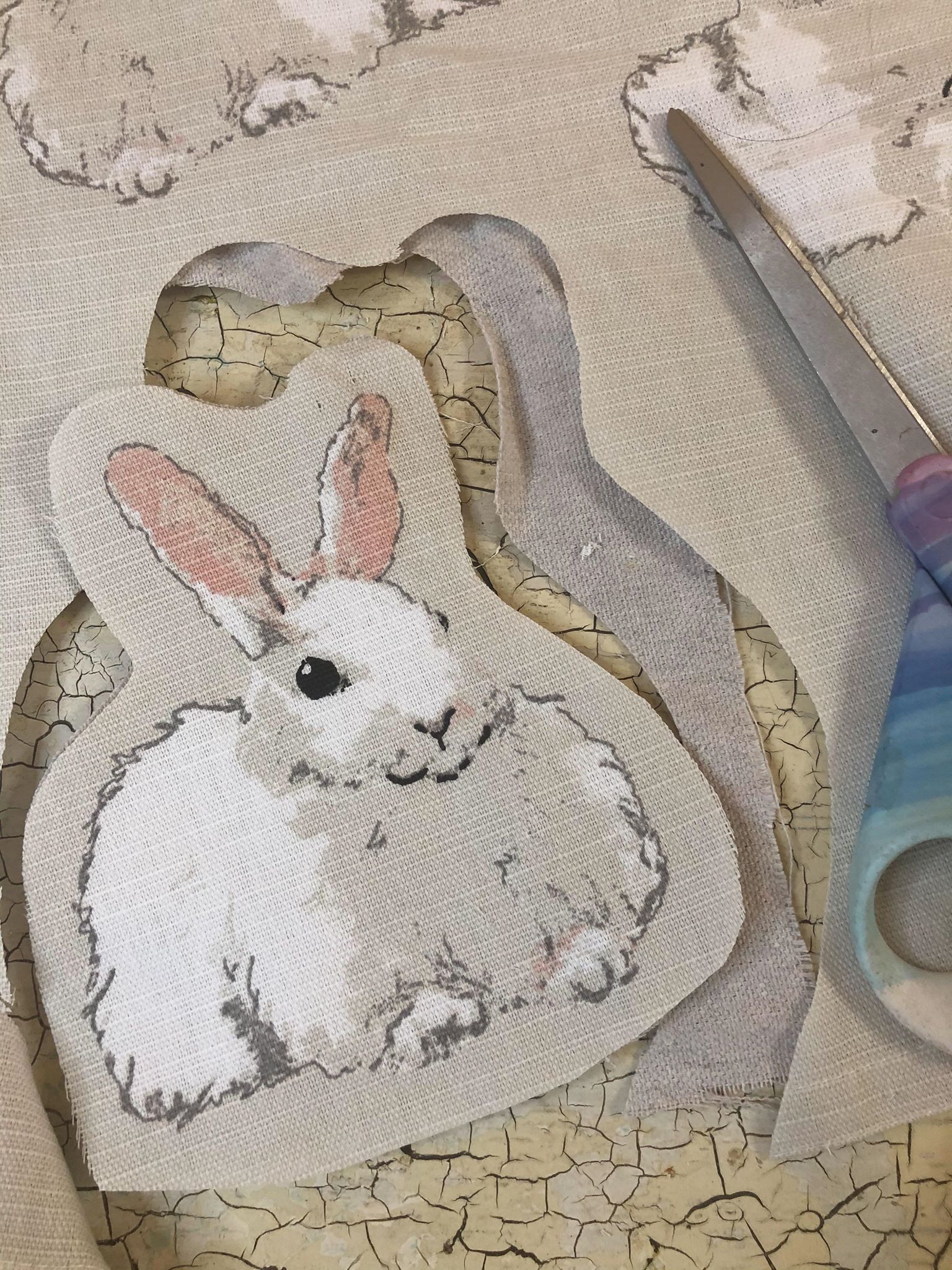 Be sure to leave about a half inch space around your image when cutting it out. This will allow your whole image to show after it is stuffed and glued together.
You will have your image and back piece cut out. Now it is time to glue them together.
I find it easier to start at the top of my bunny image.
Once the top is glued together I add some stuffing. Then you will want to continue on and glue the bottom.
I like to leave one small opening to finish stuffing. Once it is all stuffed you will then glue the opening shut.
Once my ornament is done and stuffed I decided to add some glitter.
I am using Elmer's glue all around my edges.
Then I just lightly sprinkled a sparkle glitter onto my edges.
These are so easy to make and you get so many from one tablecloth. I bought a variety of tablecloths and table runners from Home Goods.