The Dollar Tree is putting out all of their Easter decorations and they have a variety of plastic eggs. They have a larger plastic egg that I knew I had to buy. You can do so many things with plastic eggs but I want to create a shadow box egg.
This larger plastic egg in the Dollar Tree is two pieces.
The supplies I will be using for this DIY are:
1. Dollar Tree plastic egg
2. Napkins
3. Decoupage by DecoArt
4. Paint brush
5. Glue gun
6. Tinsel
7. Scissors
8. Box cutter
9. Marker
10. Blue paint
We are creating a shadow box so you will need to cut an opening out of the top part of the egg. I drew a pattern onto a piece of paper for the size opening I want to cut. I traced my pattern into the top part of the egg. You can cut your opening as big or as small as you want.
You will want to stick the box cutter into the egg and and cut a slit.
Once you have a slit you will then use the scissors to cut the rest.
Once the opening is cut out you will then cut your napkins into pieces. Be sure to separate the back piece of the napkin from the front piece.
Once you have the napkins cut into pieces you will then decoupage them onto the egg.
The back side of my egg is green so I used a blue paint to cover the green on the inside of the egg.
It takes a few coats of the blue paint paint to cover up the green. My blue plaint is called sky blue.
I then used hot glue to glue tinsel around the edge of the egg.
I glued the egg to a silver candle holder. You can add some moss or grass to the inside of the egg. I found an amazing chick in Michael's that I added to the inside of the egg.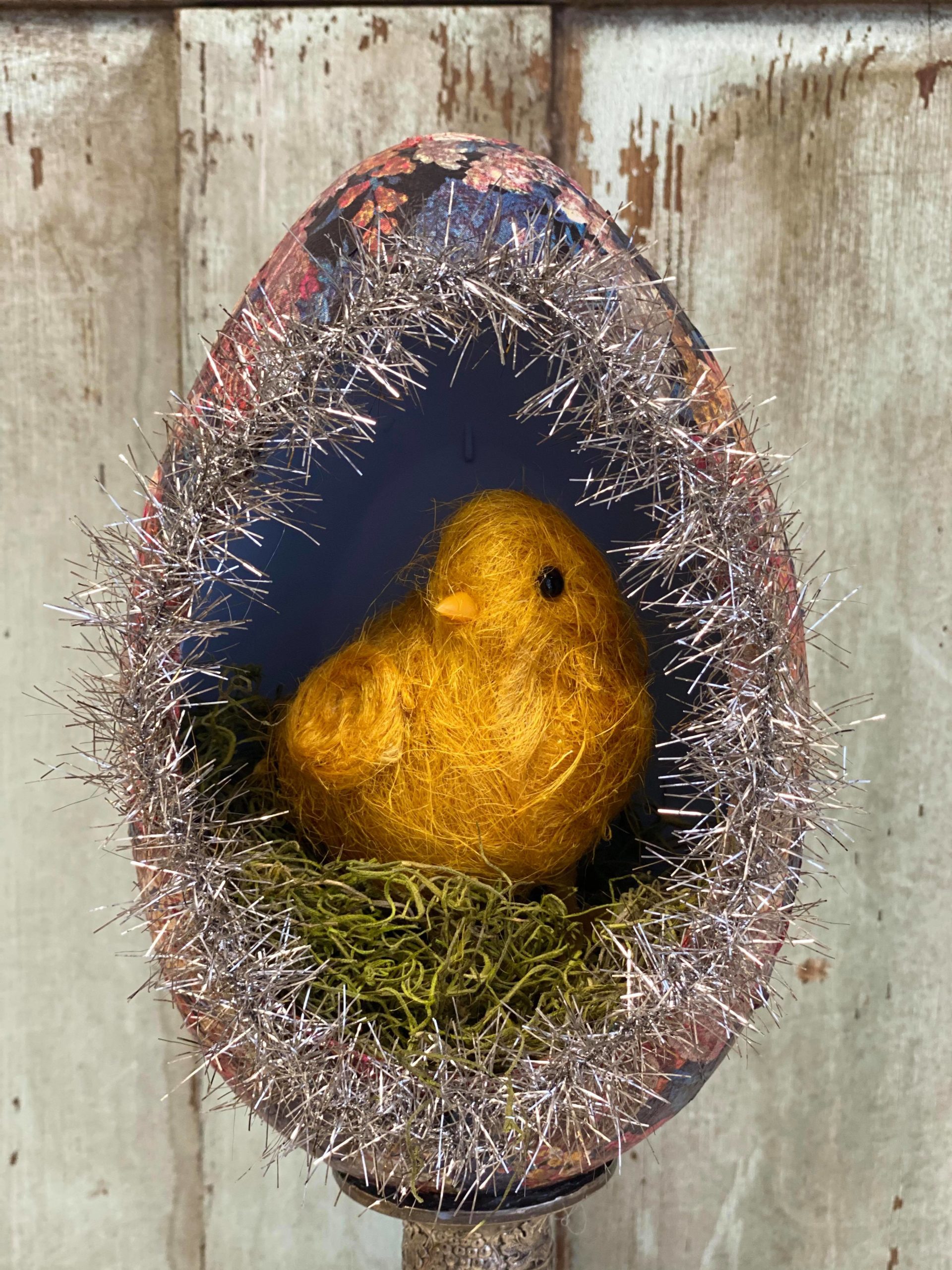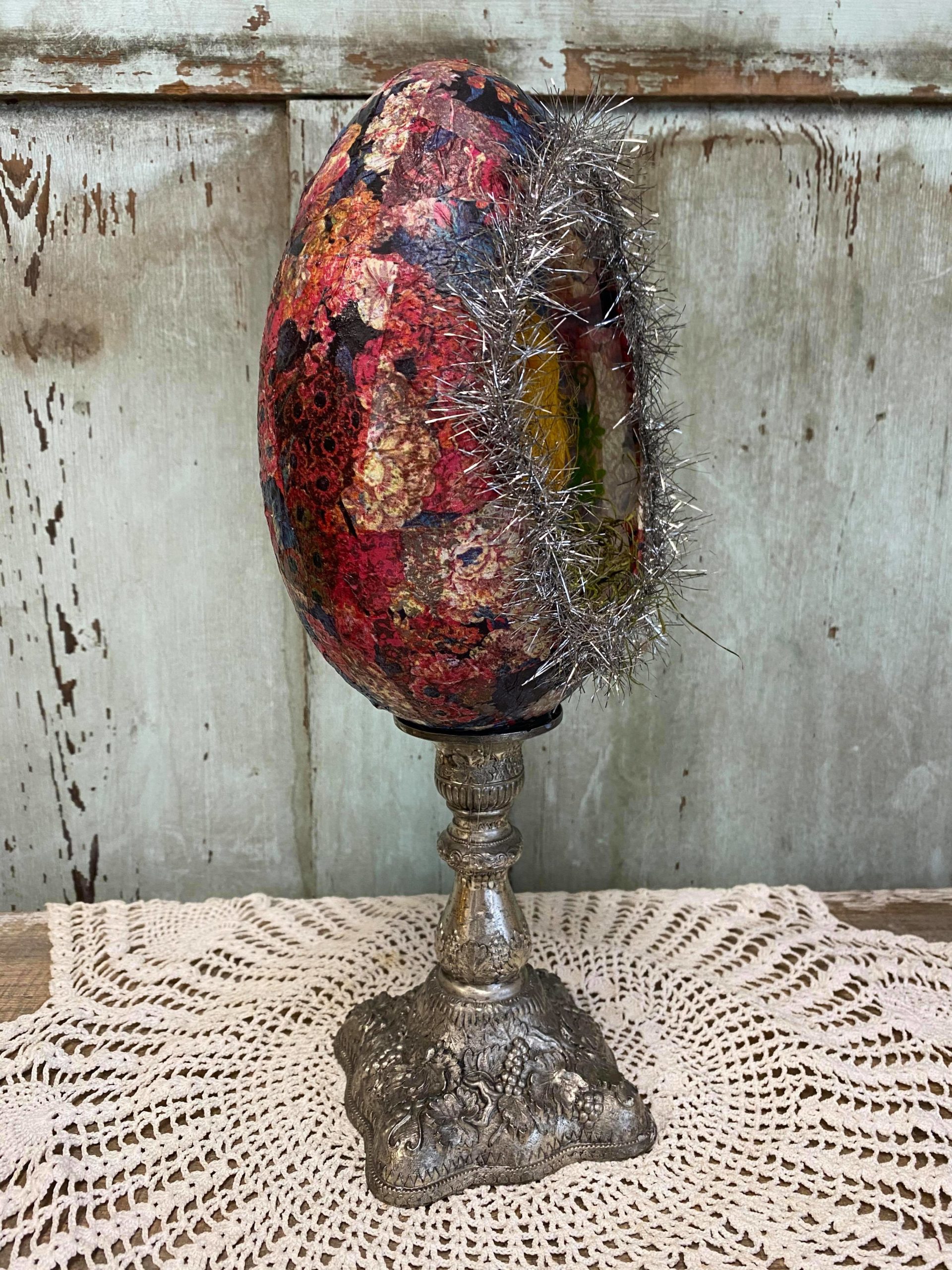 This is so fun to make and you can create it so many different ways.
You can find the exact napkins I used for this craft here: https://europeanexcellency.com/product/tulips-on-blue-luncheon-napkins/
Don't forget if you use the code BLUE at checkout you get 10% off your purchase!