I was in Walmart and came across a wooden cross in their craft section. This wooden cross is only $2.98 and I just know there are so many different ways to get creative with it. I have some music paper that will look great with this cross.
The supplies that I'll be using are:
1. One wooden cross from Walmart
2. Decoupage
3. Paint brush
4. Music paper
5. Glitter
You can find this wooden cross hanging in the craft isle in Walmart.
The first thing that I did was cut my music paper to fit in the center part of the cross.
The cross has a center area and you want to be sure to cut your paper to fit snug into that area.
Once you have your pieces cut you'll then want to add the decoupage onto the cross.
Add your pieces of paper and then add more decoupage over the paper.
I added
the title to the center of the cross.
I added more decoupage to the edge of the cross and then sprinkled on a fine glitter.
I also added some glitter to the inside edge of the cross.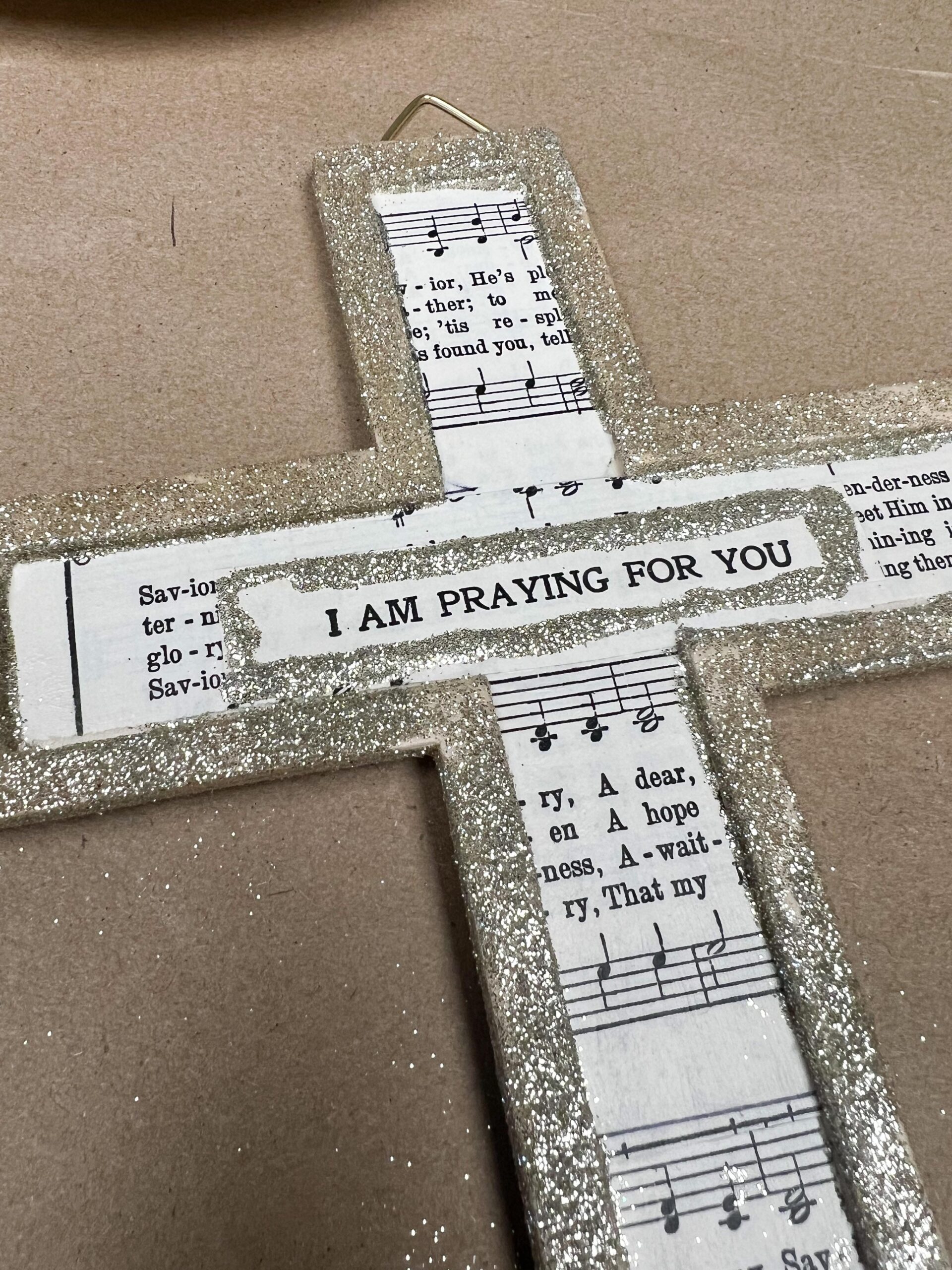 I just love how this turned out and I love how easy it was to do.
I hope you'll get creative and give this simple makeover a try.