Ok so I am all about being creative and creating fun and unique items. I have always been big into fashion so I thought it would be fun to get creative with a pair of jeans. You can easily turn a pair of jeans into a fun an unique fashion piece.
The supplies I will be using are:
1. One pair of boot cut jeans that I purchased from the Gap
2. Spray bottle
3. Clorox and water
4. Cardboard
5. Stencil (I am using a plastic placemat from Tuesday Morning)
6. Paper towels
7. Scissors
I have tried a few pair of jeans and this pair of jeans from the Gap worked best for me.
You will need to cut a piece of cardboard to slide into your jeans. I am using cardboard but you can use whatever you want. You need to slide something into the jeans so that the bleach will not run onto the other side when spraying.
You will want to place your stencil onto your jeans. This takes practice to see how you want to create your jeans. I recommend using an old pair of jeans first. You will want to move your stencil all over your jeans.
You will lightly spray the bleach and water mixture. I added about 75 percent bleach and 25 percent water to my spray bottle. Everyone does their mixture amount differently but this is what I am doing.
You will want to soak up the excess bleach beach with a paper towel before lifting up your stencil.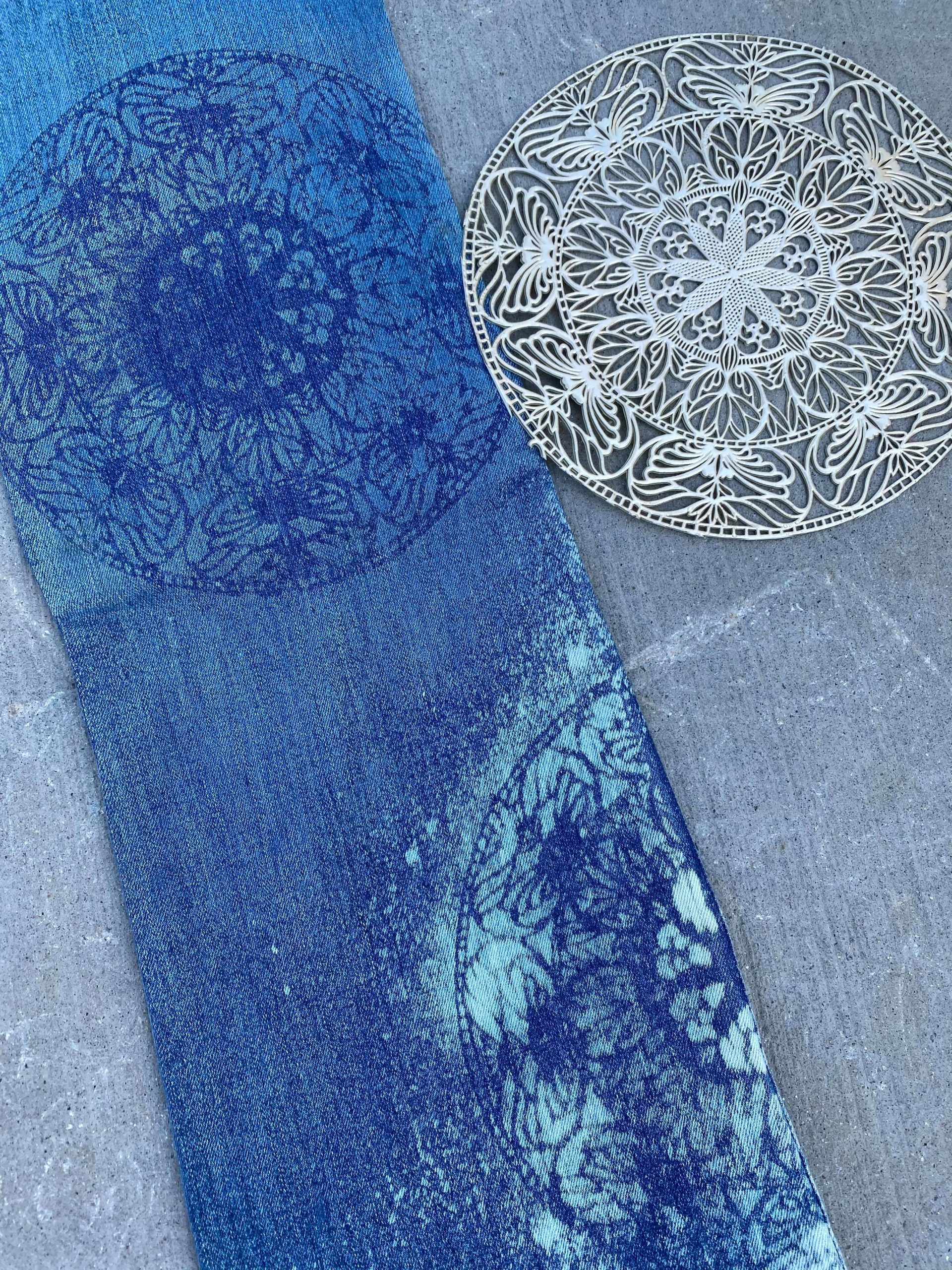 These are so fun to create!
A few tips I will tell you when trying these jeans. Try to find a stencil that will show up well on your jeans. Do not use a paper or cloth stencil. You will want to blend everything in once you have your stencils on your jeans. I lightly sprayed bleach all over the areas that were not bleached. I also wanted my stencil to go from front to back so I placed the cardboard so that the side seam of the jeans was flat on the cardboard. This allowed half of my stencil to show on the front and go around to back side.
I hope you will all get creative and give this a try!