The stores are starting to put out all of their Spring and Easter decorations. I was scrolling through Hobby Lobby and I came across a pack of small wooden bunny cut outs. There are so many different things you can use these wooden bunny cut outs for but I knew I wanted to use them to create a wreath.
You can find this pack of bunny cut outs in Hobby Lobby with their Easter decorations.
The supplies I will be using are:
1. One embroidery hoop ( mine is 9" wide)
2. Hot glue
3. Paint brush
4. Oak colored gel stain by DecoArt
5. Spanish moss
6. One pack of wooden bunny cut outs ( 5" tall x 2.5 wide)
The first step is to paint the wooden cut outs. I'm using an oak colored gel stain by DecoArt.
I will be using 12 of the wooden cut outs which is one pack.
I found it easiest to line all the bunnies around and under the embroidery ring.
Once I had the bunnies positioned how I wanted them I then drew a line around the embroidery hoop. I wanted to draw a line so that I will know where to place the hot glue once I lift up the embroidery hoop.
Once I added the hot glue I then placed the embroidery hoop back down onto the hot glue.
I wanted a pop of green so I decided to add some Spanish moss onto the backside of the wreath.
The last step is to glue the pom pom's in place for the bunny tails.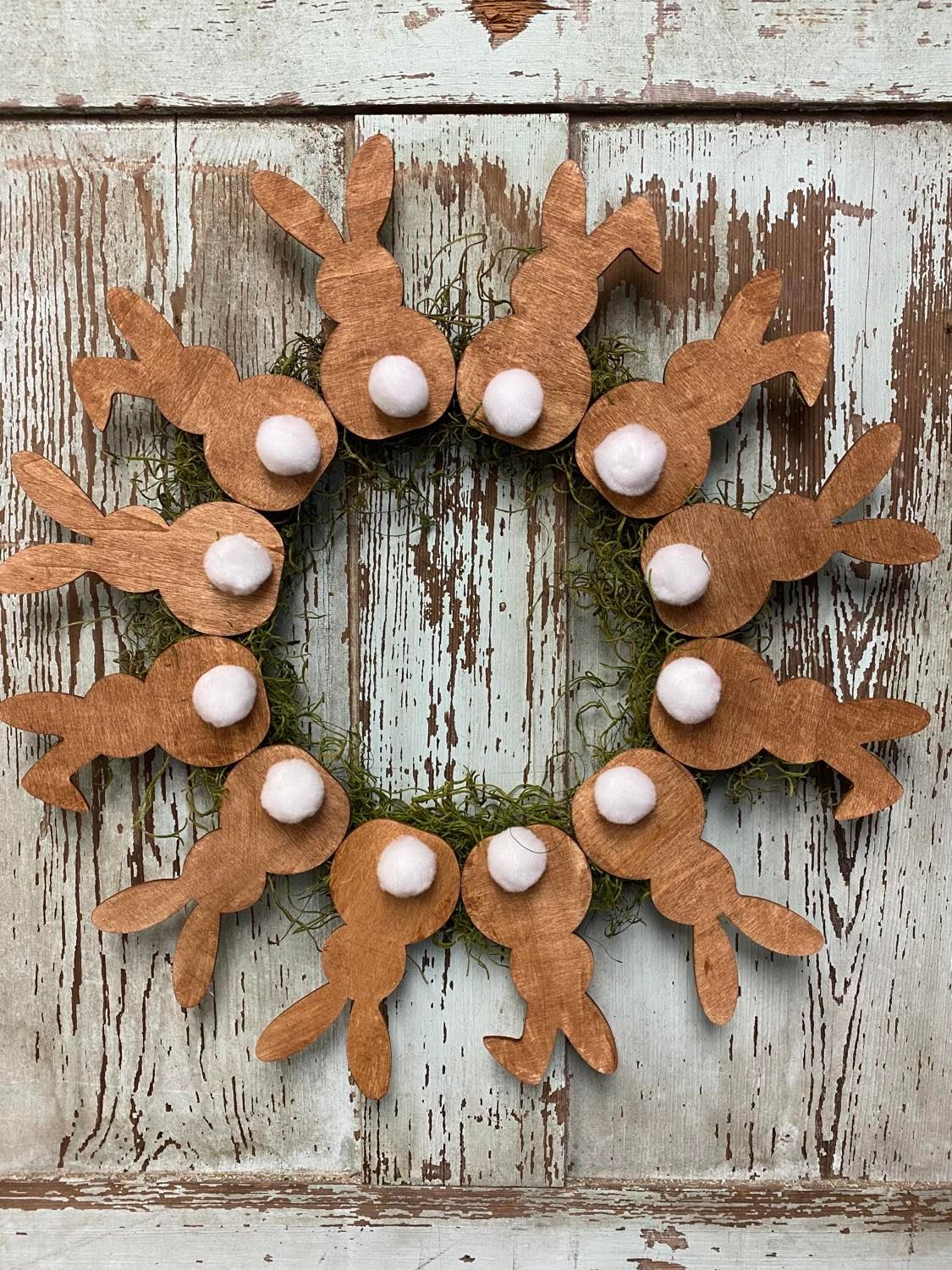 This wreath is so easy to make and you can create it any color that you want. I hope you will get creative and give this a try.