If you're looking for a quick and simple way to make a bunny then this is for you. This will be the perfect size bunny to hang on a tree or add to your dough bowls.
The supplies you will need are:
1. A glove
2. Stuffing
3. glue
4. Pink paint
5. Black marker
6. Paint brush
7. Embellishments (optional)
The first step is to stuff your glove. You will only be stuffing 2 of the fingers.
You will poke the thumb into the glove. You will use this as a pocket later or leave as is.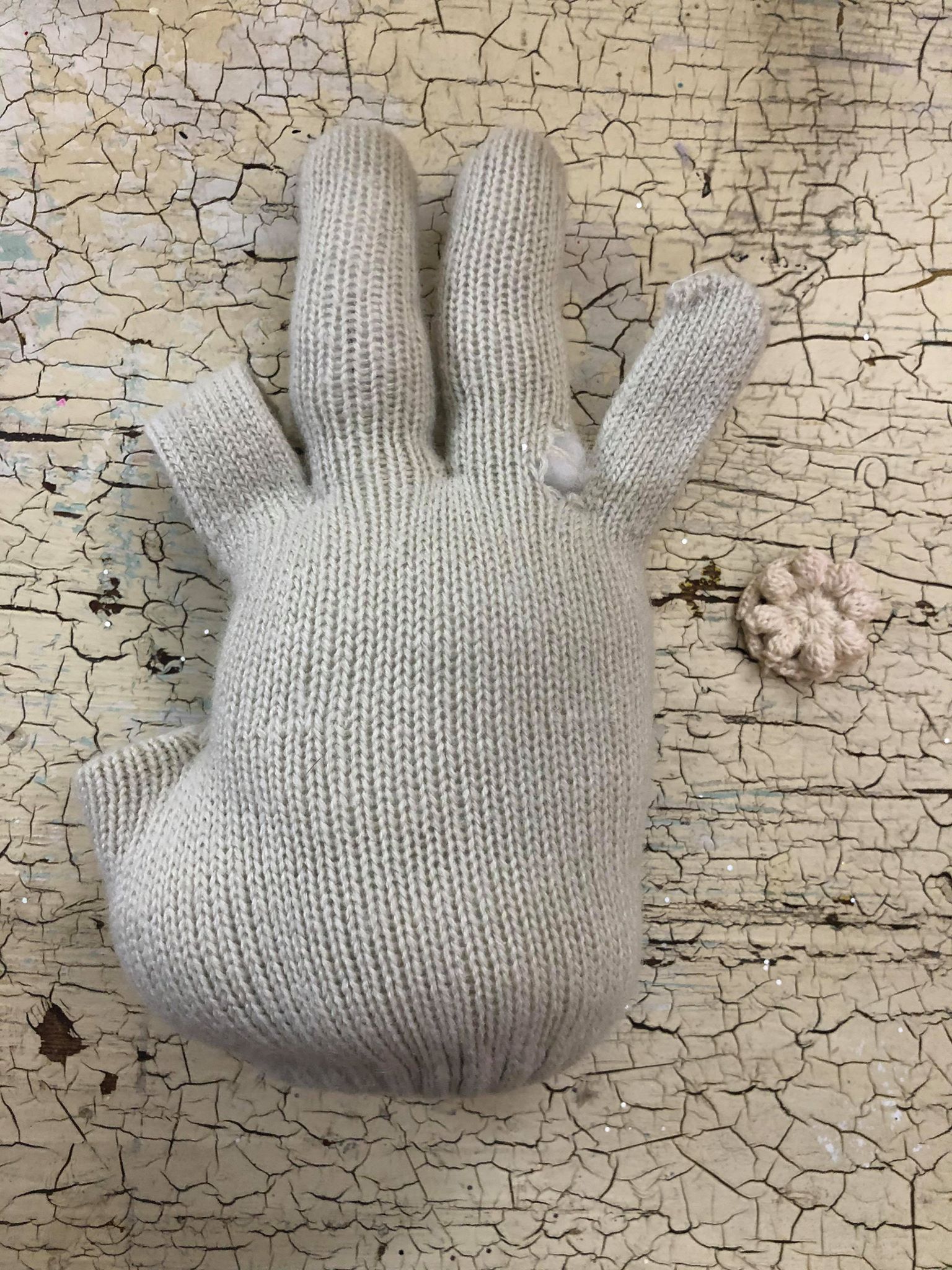 You will then tuck the bottom of the glove in. You can either glue it shut or leave as is. My glove has a hole by the finger but we will be hiding that later with some embellishments.
The next step is to glue the 2 unstuffed fingers down in place.
I am going to add a doily with a bling embellishment to hide my hole.
You will then draw your face using a black marker.
I then added some light pink paint to the ears and cheeks.
You can add a small decorative carrot into the pocket from the thumb or under one of the arms.
This is such a quick and simple bunny to create. I hope you will all give it a try.