Spring is quickly approaching and it is time to start thinking about how you want to decorate. I always love adding a variety of bunnies to my Spring decorations. We have created many different types of bunnies here at The Shabby Tree but I have another one that I would love to try and create.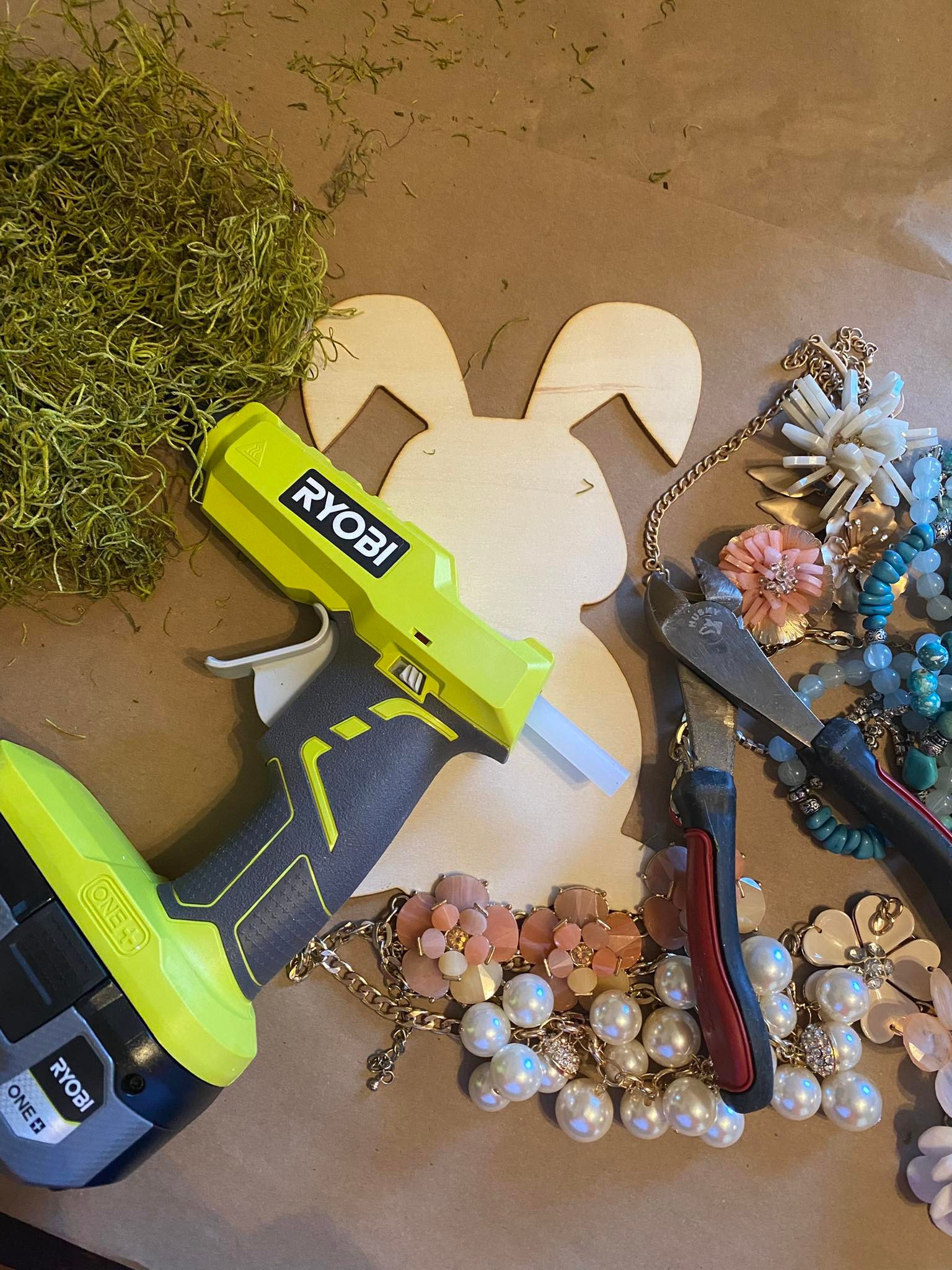 The supplies I will be using are:
1. Wooden bunny cut out ( you can find my amazon affiliate link below for this particular bunny)
2. Hot glue
3. Spanish moss
4. Scissors
5. An assortment of broken earrings, bling and costume jewelry
6. Wire cutters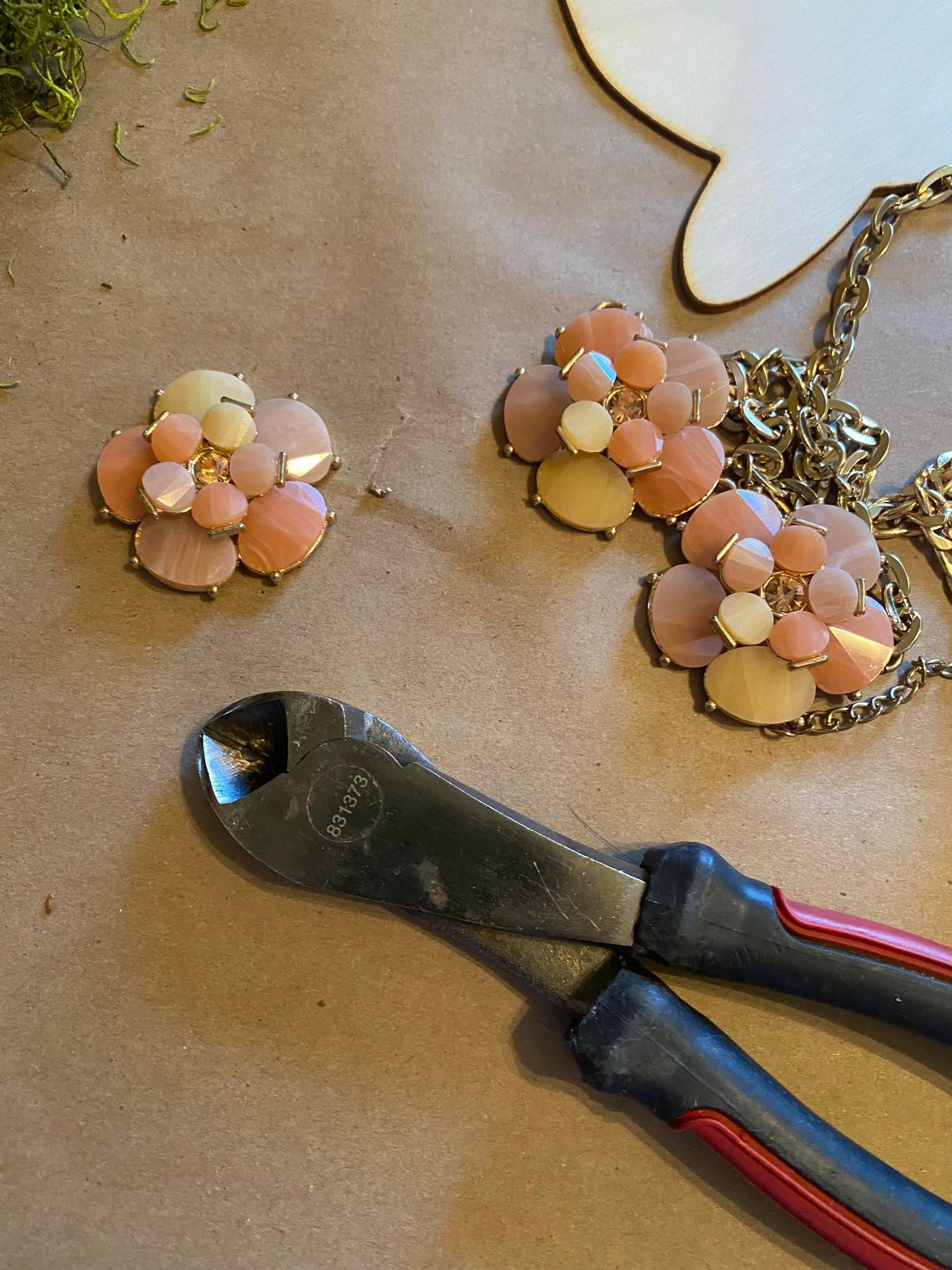 The first thing that I did was cut apart pieces of costume jewelry.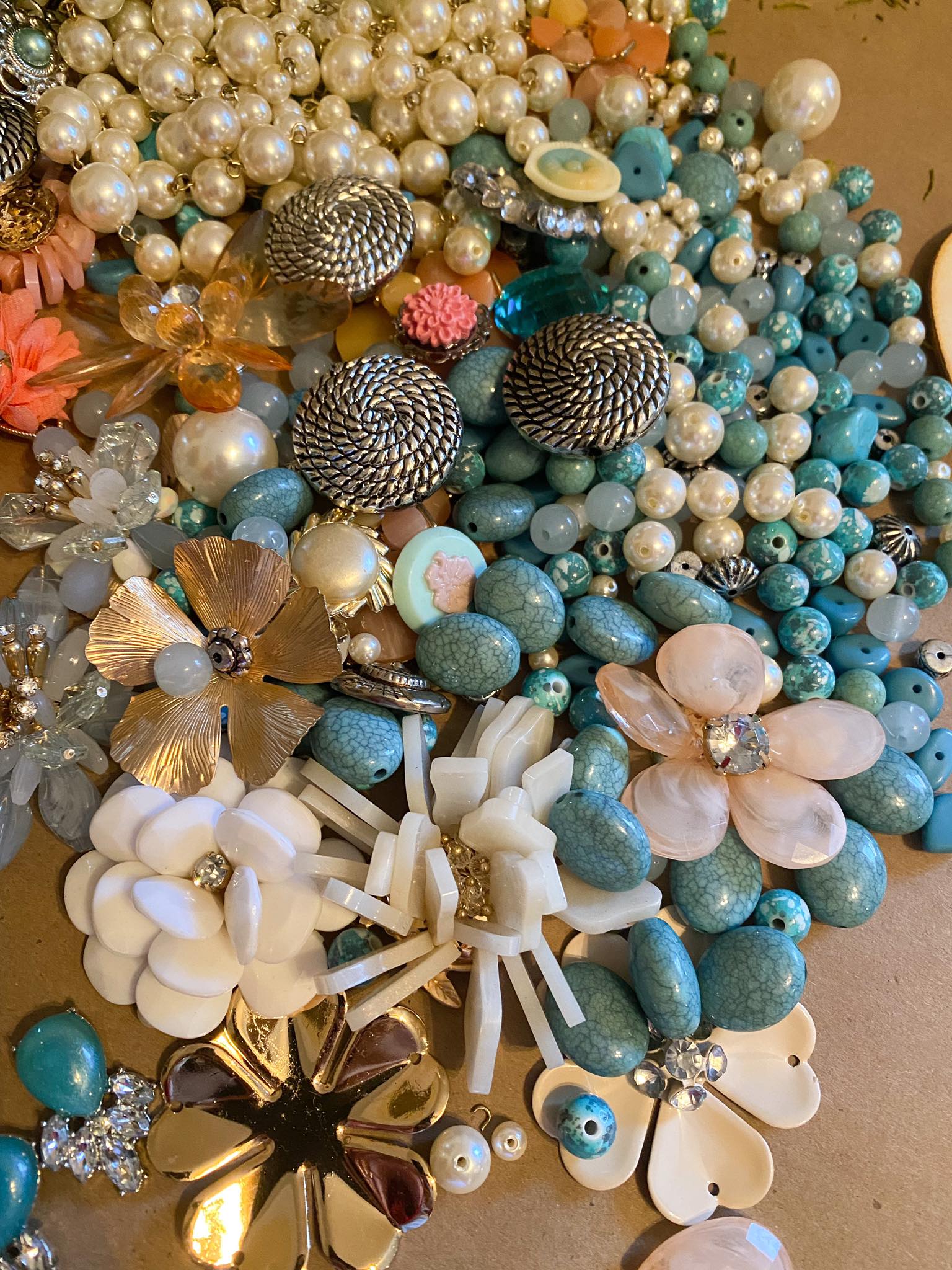 Once I had all my pieces gathered for my embellishments I then glued the Spanish moss onto the wooden bunny cut out.
Once you have the Spanish moss glued in place it is then time to have fun and add your embellishments.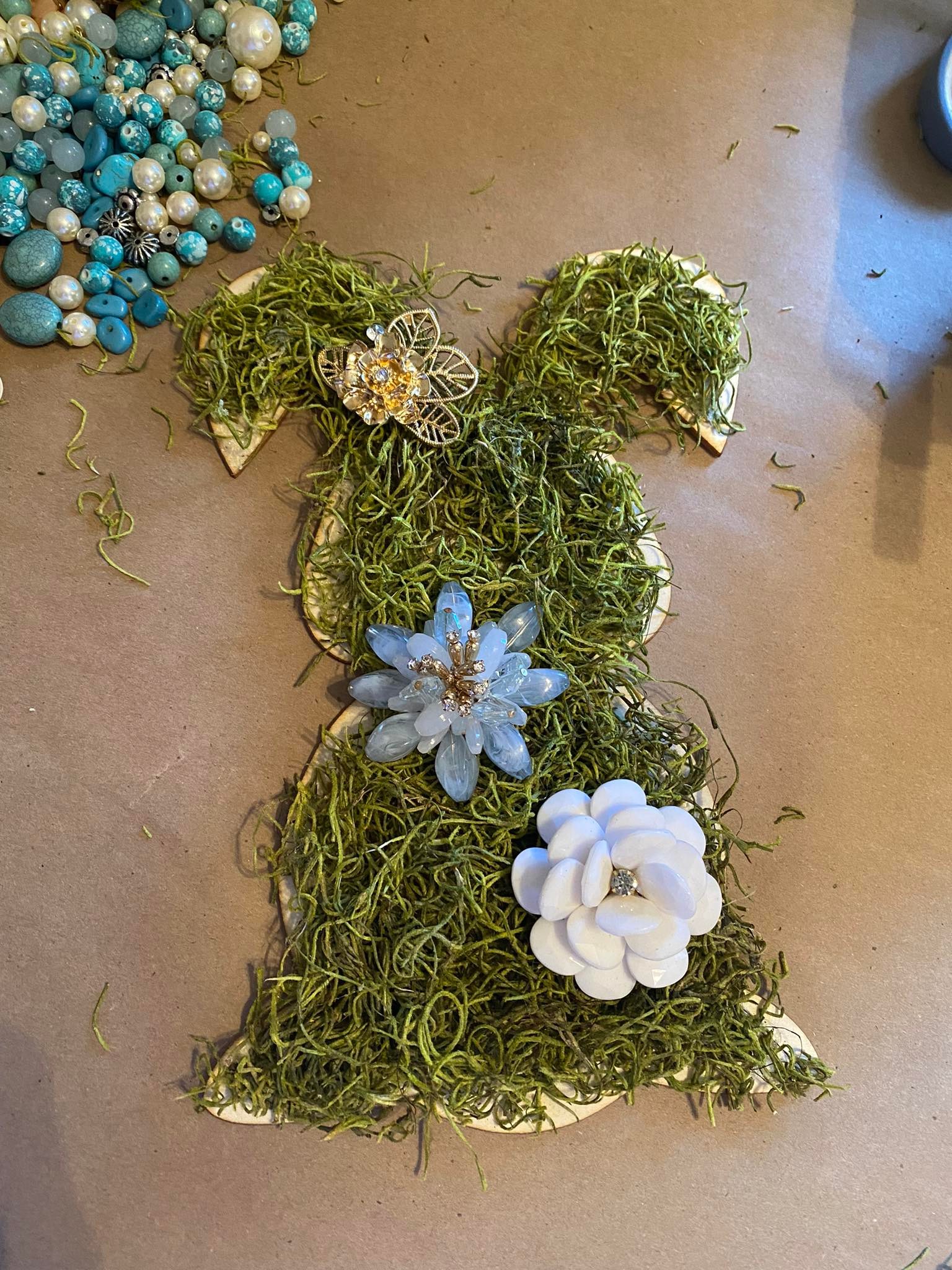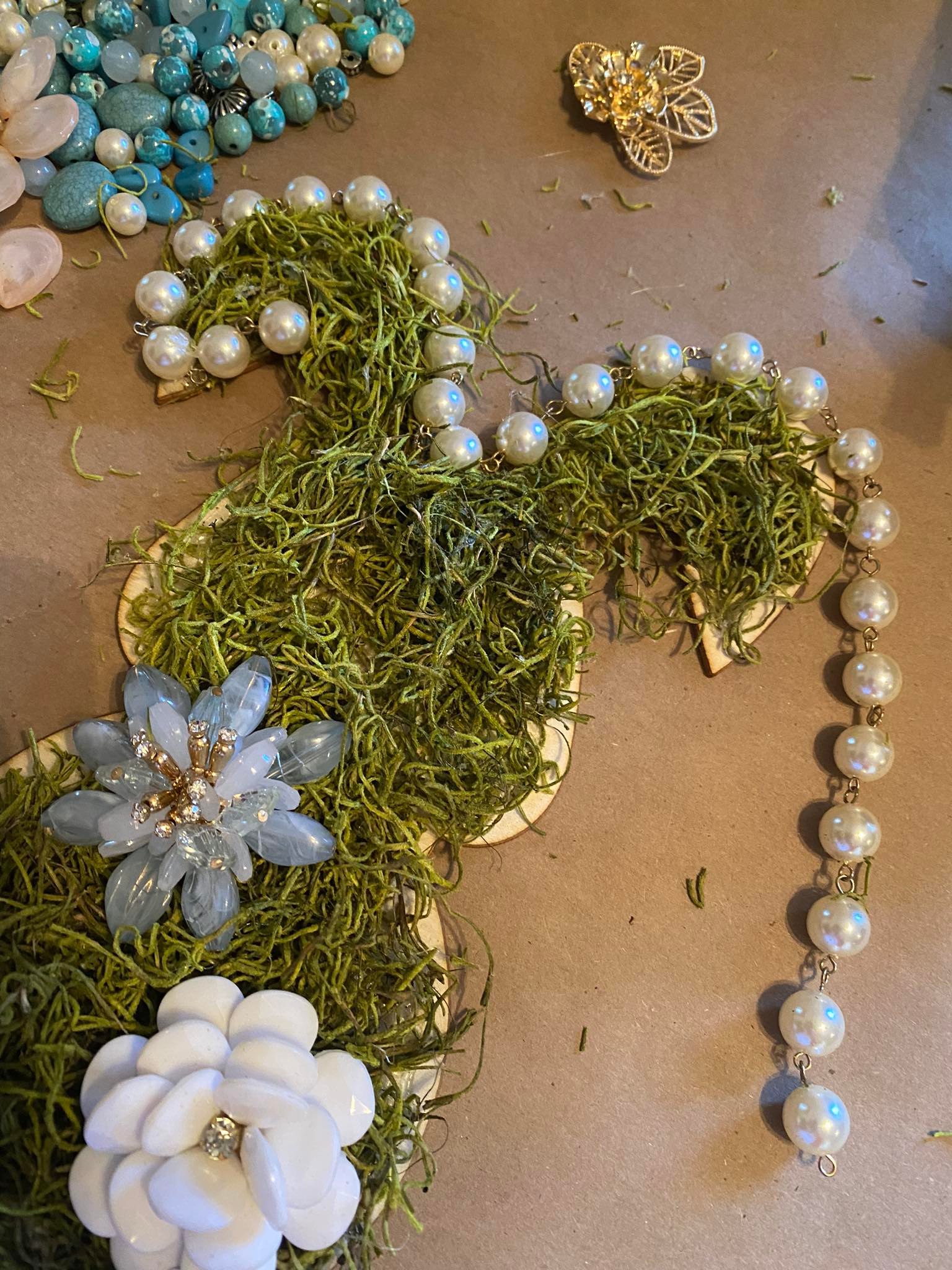 These are so much fun to make and there are so many different ways to create them. I love how unique these are and they will look so good any where in your home.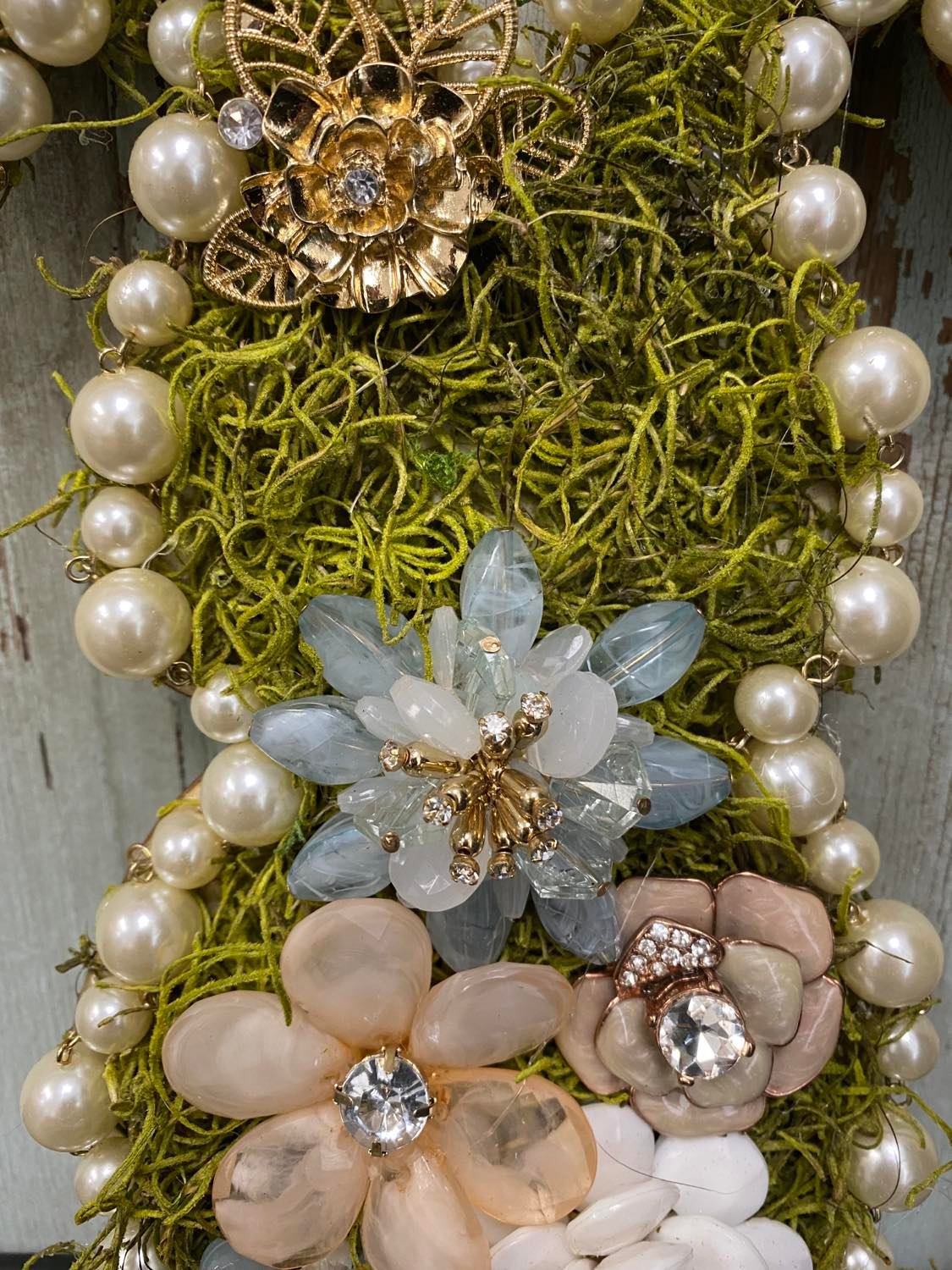 For the Wooden Bunny Cut Out Click here
I hope you will get creative and five this fun and unique DIY a try.