Everyone seems to love a dough bowl. They are a great item to have when decorating your home. Dough bowls can be hard to find and sometimes they tend to be pricey. I love that most dough bowls are a beautiful tan wood color. We use a lot of jute here at The Shabby Tree which had my mind going. You can easily use jute to form a bowl similar in shape to a dough bowl.
The only supplies you will need to give this a bowl a try are jute, hot glue and scissors.
I picked my jute up in Walmart but you can also get it in Hobby Lobby. You can create this with any size jute you want. I am using a 3-ply jute.
The first step was to figure out how long I wanted to start the center of my bowl. I am making a long oval bowl and I am starting my center at 7 inches long.
You want to hot glue your twine together.
I continually add hot glue and keep rapping the twine around.
Be sure to add the hot glue to the side of twine as you keep wrapping. You will see hot glue here and there once this bowl is complete.
Once you decide how big you want your bowl to be you then start to come up the side of the twine.
I added hot glue along the top outer edge of the last row of twine.
Be sure not to straight into the top of the last bottom row. Glueing along the outer edge is going to give you the wide bowl appearance.
You will continue glueing the twine forming the sides of your bowl. Once you have the sides as high as you want them you will then cut the end the end of the twine at a slant.
Cutting it at a slant will allow you to glue it down in place easier.
You will see hot glue here and there throughout the bowl. Because the jute is a tan color I don't feel that the hot glue is so noticeable.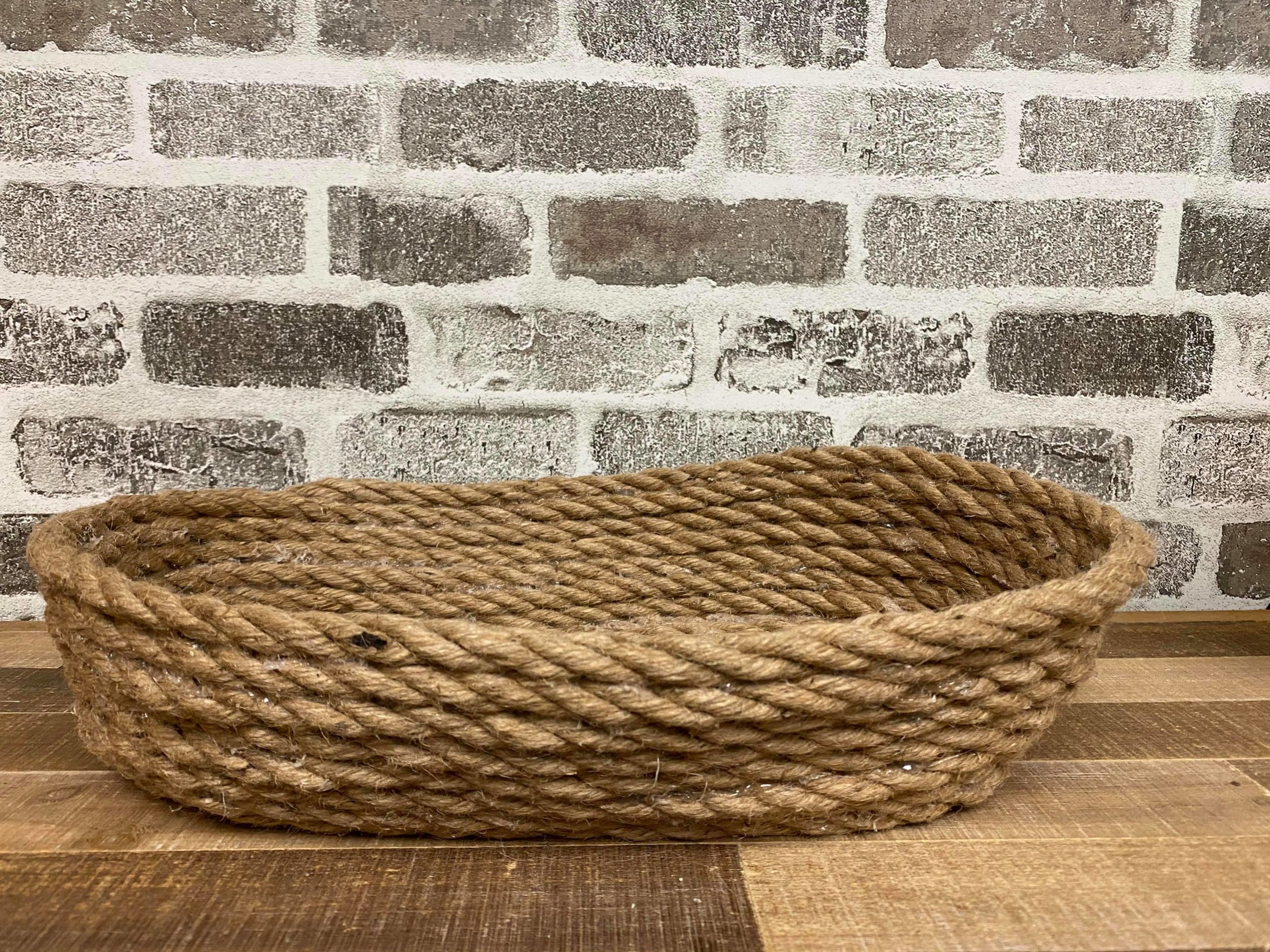 I love my lace and doilies so I will be adding a doily into the center of my bowl.
You can fill this bowl with a variety of items. I will be placing our stuffed hearts in it for a Valentine decoration. This bow will look amazing with greenery and battery operated candles. This is very easy to make and I hope you will all get creative and give it a try.