I love crafting with terra cotta pots but I have always wanted to add embellishments to them. There are so many different ways to make embellishments but I want to give an air dry clay a try. These embellishments will look amazing on almost anything but I will be adding them to a few terra cotta pots.
The supplies I will be using are:
1. DAS air dry modelling clay
2. Silicone molds
3. Terra cotta pots
4. Water
5. Cream chalk paint
6. Maple colored Gel Stain by DecoArt
I purchased the DAS clay from Hobby Lobby. This clay comes in other colors but I will be using the terracotta color.
I will also be using silicone baking molds that I purchased from Hobby Lobby.
You will place the clay into your molds.
Be sure to push the clay down into the molds.
Be sure to push the clay down evenly over the entire mold. Once you have the clay pressed into the mold you will then push up onto the mold to pop out your embellishment.
Once I had a few of the embellishments made I then added them to my terracotta pots.
I wet my terracotta pot and then added the embellishment. You will want to add water to the edges of the embellishments and rub them into the pot.
You want to use the water to help attach the embellishment to the pot. I wanted to add the embellishments before they dried so that they will be smooth around the pot.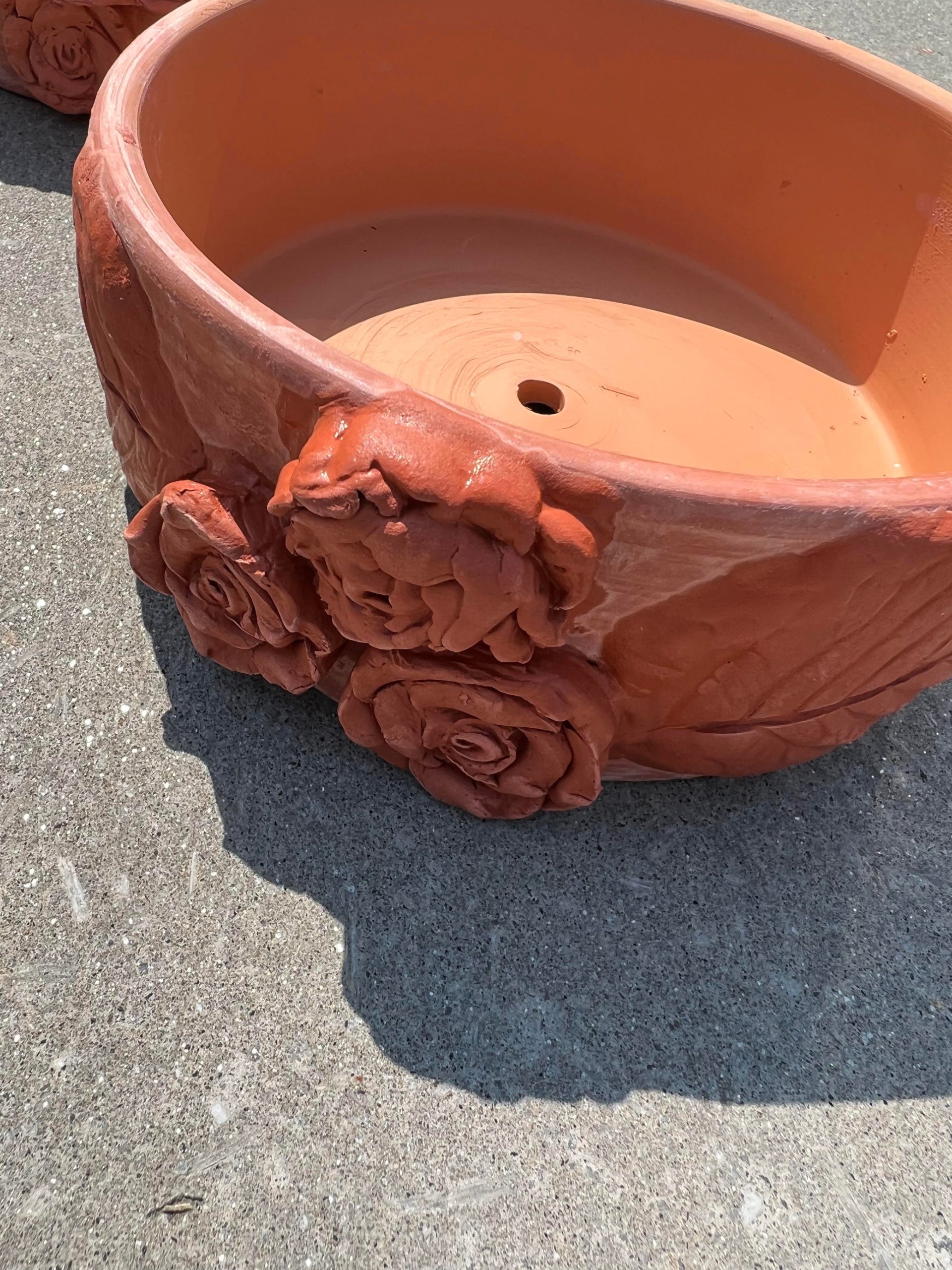 I set them outside to dry and then I added the chalk paint and gel stain.
These are very easy to make and can be added to so many things. I hope you will get creative and give this a try.