We're always trying to get creative with everyday items here at The Shabby Tree. Summer is right around the corner and the stores have been putting out the watermelons. I have a stack of paper plates that caught my eye and I realized that we can get creative and turn a paper plate into a fun watermelon slice.
The supplies that I'll be using are:
1. One 9 inch paper plate
2. Americana acrylic paint by DecoArt ( colors White, Black, Leaf Green, Hauser Light Green, Berry Red and Vintage Pink)
3. Paint brush
4. Hot glue
5. Poly-fil stuffing
The first step is to fold the paper plate in half. You'll add the poly-fil and then glue the paper plate shut.
Once you have the plate folded, stuffed and glued shut you'll then paint your watermelon slice.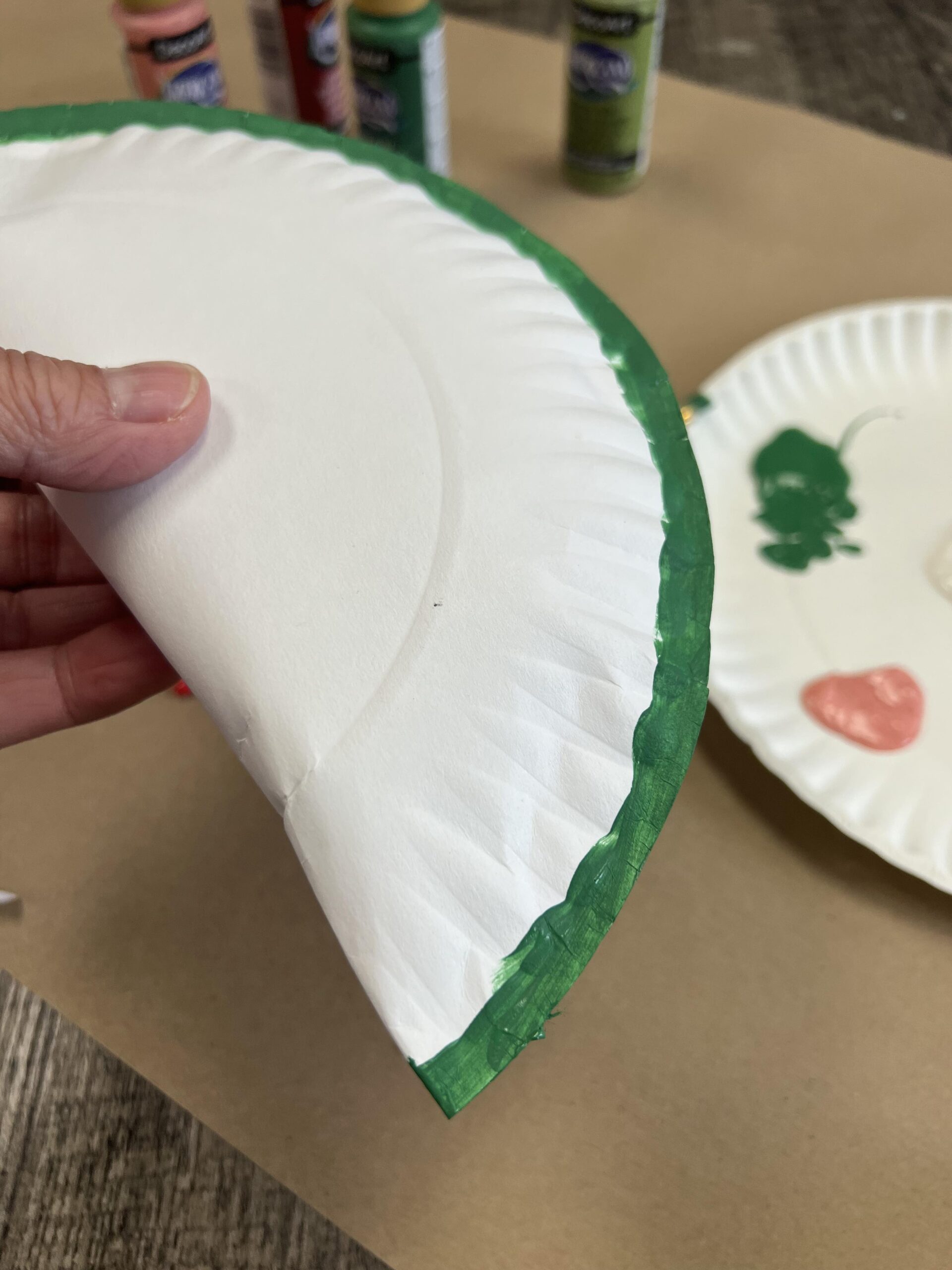 I did the outer edge with the Leaf Green paint first.
Once I had the leaf green painted on I then added the Hauser Light Green as shown in photo above.
The next step is to start blending in the white and Vintage Pink paint. Be sure to paint both sides of the watermelon slice.
I added the Berry Red to the center and used my finger to blend it in with the Vintage Pink. You can mix some white to help the red and pink blend in with each other.
The last step is to add some small specks of black for the seeds.
These are so easy to make and make a great little summer decoration. You can add these to a dough bowl or a two tiered tray. I hope you'll get creative and give this a try.