I'm always trying to get everyone to get creative and think outside of the box. I found myself in the Dollar Tree and as I was walking around I happen to see a paddle ball. As soon as I saw it I thought that putting two together would create a fun and unique bunny head.
The supplies I will be using are :
1. Two paddle balls from the Dollar Tree
2. Hot glue
3. Snuggle up yarn by Yarn Bee
4. Paint brush
5. Black paint
6. Cream chalky finish paint
7. Pink paint
8. Five tan pom pom's ( two large and 3 smaller ones)
9. Wire
Pictured is the Snuggle Up yarn by Yarn Bee you can find at Hobby Lobby
The first step is to paint both sides of the paddle balls. I am using a cream colored yarn so I'm painting my paddle balls cream. Painting the paddle balls will help hide any small spots that you might miss with the yarn.
Once you have both paddle balls painted and dry you will then create your bunny head.
You will be overlapping one paddle ball over the other. I am spreading the handles far enough apart to create the ears to the bunny head.
Add hot glue to hold them together.
It is now time to completely cover the bunny head with the yarn. I will be adding hot glue here and there as I wrap the yarn.
There is no certain way to do this step. I continued going in all different directions until I had the bunny head completely covered with the yarn.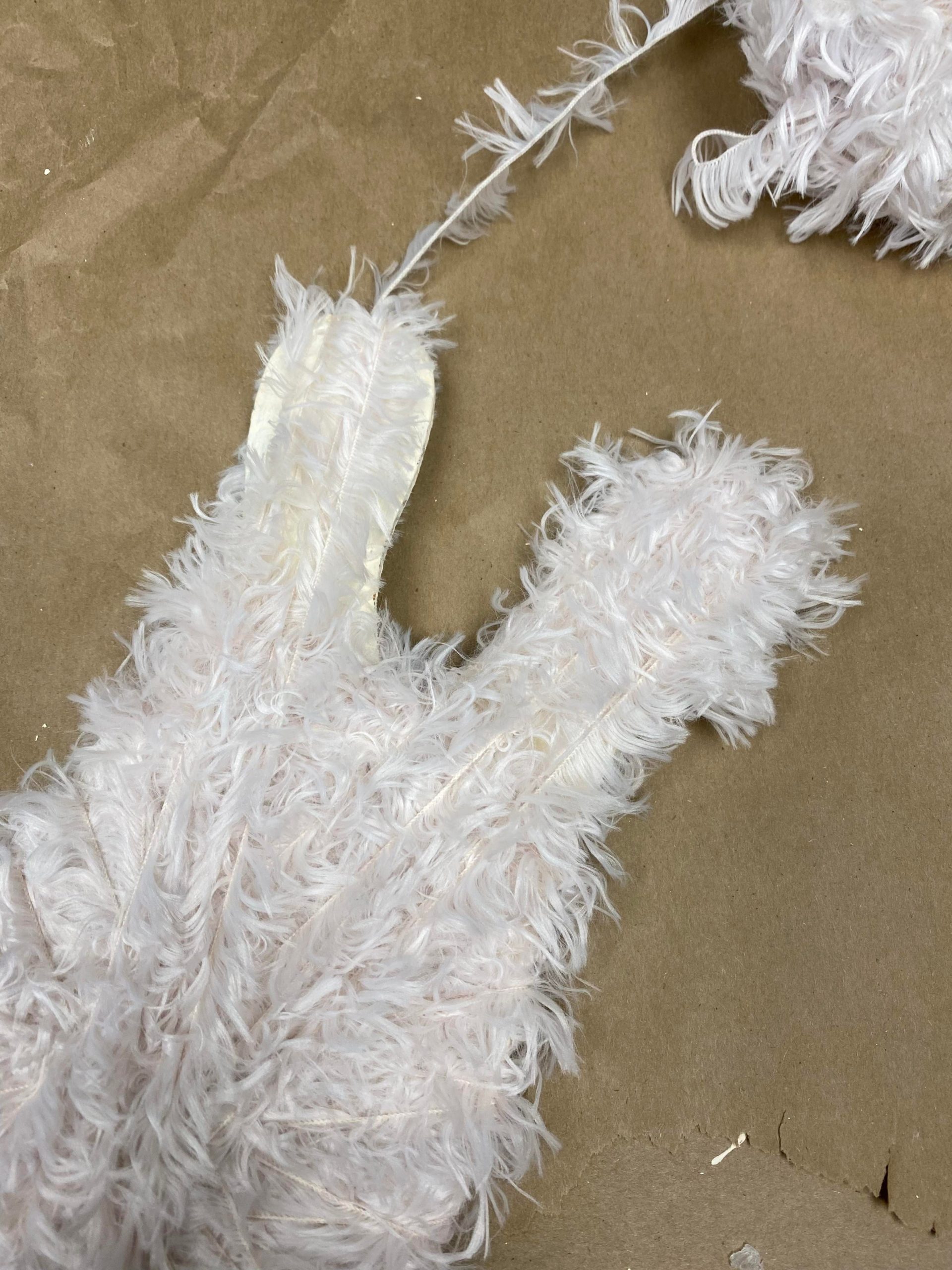 Once I had the bunny head completely covered I added a small amount of hot glue to the center where I will be putting the nose. This is where I will place the end piece of the yarn to secure it in place.
I added some black paint onto the larger pom pom's for the eyes and pink paint to one of the smaller pom pom's for the nose.
I glued the eyes in place and added some pieces of wire for the whiskers as shown in photo above.
I glued the nose in place and added a small dot of the cream paint to the eyes. This bunny head is so easy to make and there are so many different ways to get creative with it. I hope you will have fun and give this a try.