I am always looking for different ways to make risers and tiered trays to display throughout my home. The Dollar Tree seems to have so many different items to create so many things. I recently purchased a few tin flower pots from the Dollar Tree and I knew they would be perfect for the base to a riser.
The supplies I will be using are:
1. One metal tin flower pot from the Dollar Tree
2. One metal pie pan from the Dollar Tree
3. Nautical rope from the Dollar Tree
4. Glue gun
5. E6000 glue
6. Paint brush
7. Cream chalk paint
8. Antique wax (optional)
9. Sanding sponge (optional)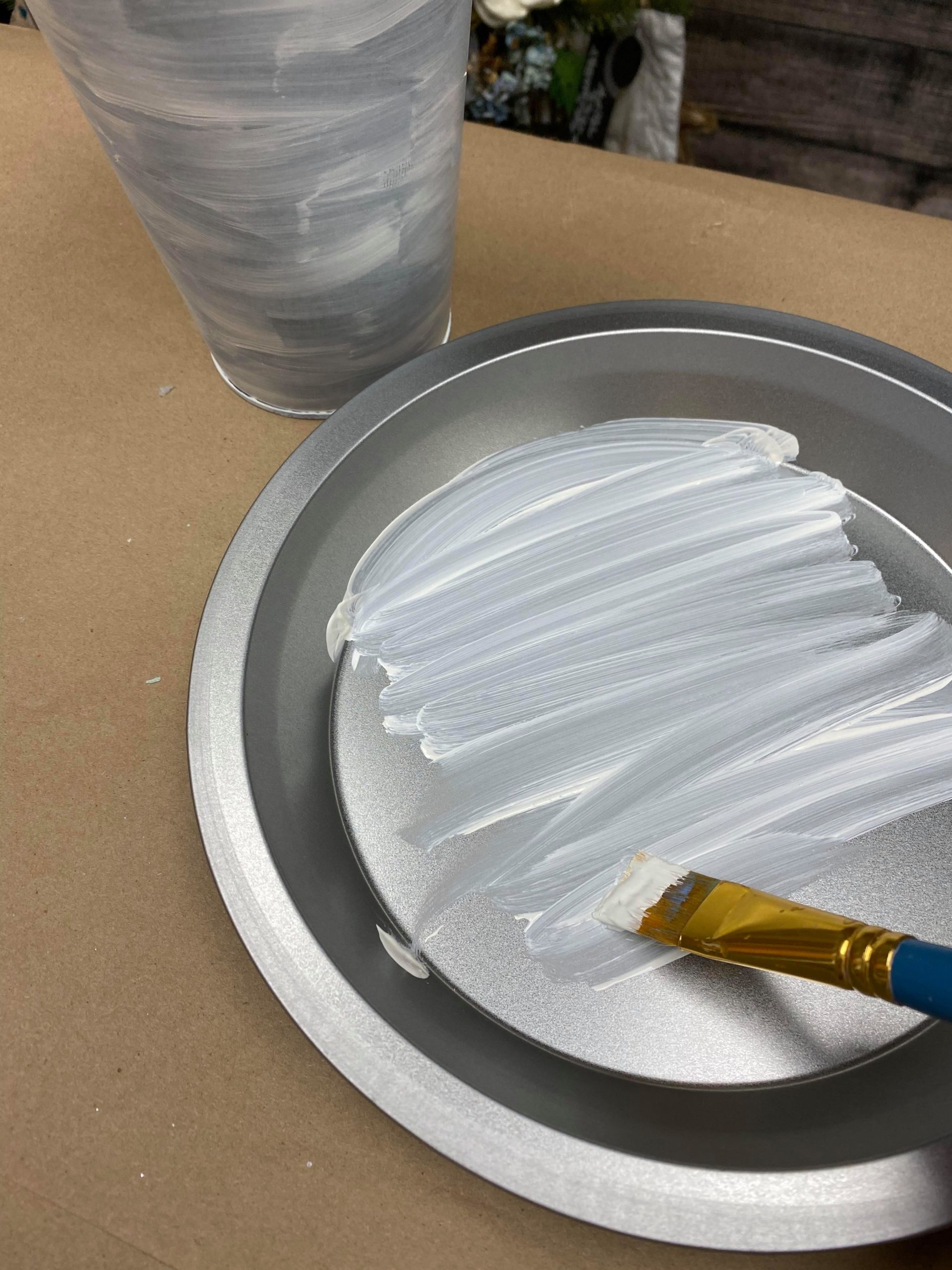 The first step is to paint the pie pan and the base to the flower pot. This might take a few coats.
I am using a chalk paint by DecoArt that I got from Michael's.
Once the chalk paint is dry you can add an antique wax over it. This is optional but I love using an antique wax. You will brush the antique wax on and then wipe the excess off with a rag or paper towel.
I then glued the nautical rope around the outside rim of the pie pan.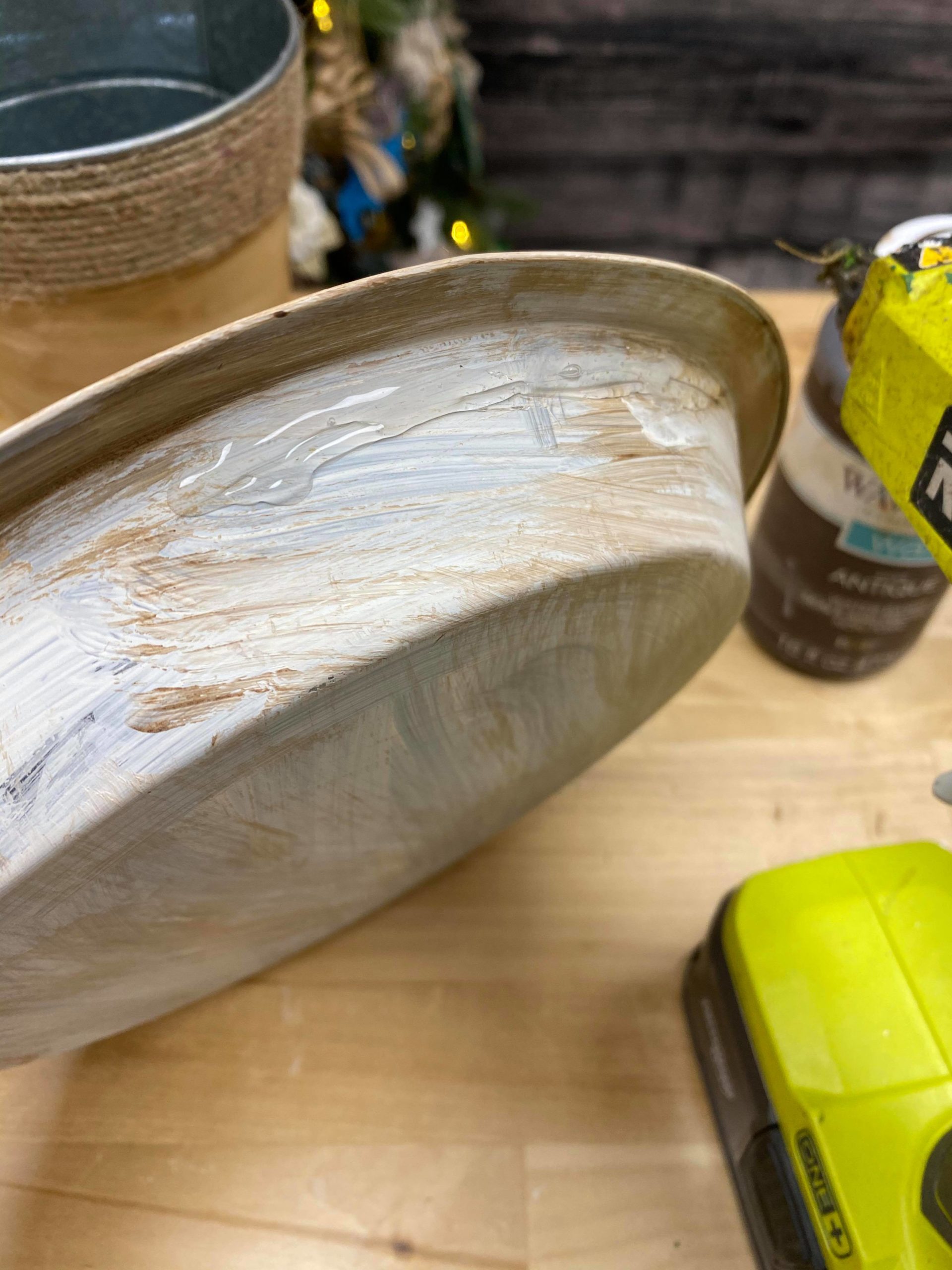 You will then use the E6000 glue to attach the two pieces together. I placed the E6000 glue onto the bottom edge of the flower pot.
Place the flower pot onto the bottom of the pie pan. Flip them over and your riser is done. You will want to give the E6000 glue a good 48 hours to dry.
This is so pretty with a greenery and candle added to the top.
This riser can be painted any color and you can a variety of items to the top. I hope you will get creative and give this a try.