I have been cleaning up my porch and decorating for summer. If you're following The Shabby Tree then you know I love having a variety of lights on my porch. I thought it would be fun to create a few hanging chandeliers that we can put battery operated candles in.
The supplies that I'll be using are:
1. Two 7.8 inch bamboo rings from the Dollar Tree.
2. Drill and drill bit
3. Two small screws and nuts
4. Once recycled lid from a canned good
5. Black spray paint
6. Wire
7. Hanging gems from the His and Hers section in Hobby Lobby
The first step is to drill a hole in the center of your lid from a canned good.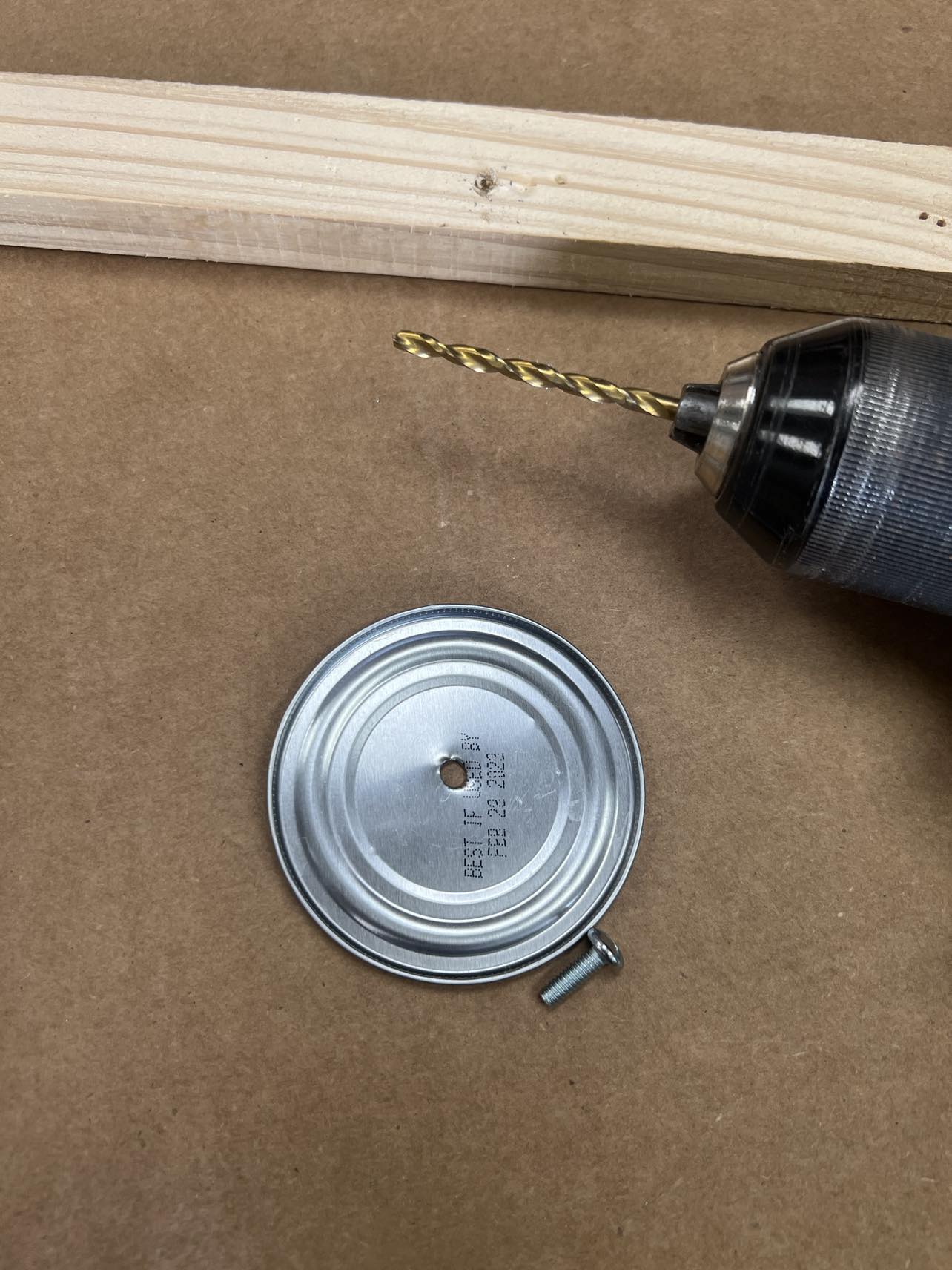 The next step is to insert one bamboo ring into the other bamboo ring as shown in photo below.
You'll want to drill a hole through both bamboo rings.
Once you have the hole drilled you'll then place the the screw and nut through both holes.
This will be the top of the lantern and now you'll need to drill a hole through both rings at the bottom of the lantern.
Once you drill the hole you'll then add the lid as shown in photo below.
You'll add the screw and nut through the lid and both rings.
Once your rings are secured together you'll then spray paint them. I'm using a black spray paint to match my porch decor.
I want to add some hanging gems to the bottom of my lantern. I drilled a small hole 2.5 inches up from the bottom of each ring.
I added a candle ring and a battery operated candle to the center of my lantern.
You can find the candle ring that I used on our website by clicking the link down below.
https://theshabbytreeboutique.com/shop-mBiWY/p/smilax-candle-ring-35-green
This was very easy to make and will look great hanging on my front porch. I hope you'll get creative and give this a try.