If you have been following The Shabby Tree then you already know that I love creating things out of recycled items. I seem to have a lot of recycled cans right now and I have a fun idea using a large can. There are so many different things you can create from a recycled can but we are going to create a home decor item. This is going to be so quick and easy to create and it can be used different ways. The first use will be a riser for candles or even a cake and the second use can be for flowers or any holiday decorations.
The supplies I will be using are: 1. One large Green Beans can 2. Hot glue 3. Large round wooden disk ( I purchased these from Hobby Lobby and they are 14.02in x14.02in x 0.11 inch) 4. Paint brush 5. Asphaltum color paint by DecoArt 6. Walnut and Oak colored Gel Stains by DecoArt
I used the Asphaltum colored paint and the gel stains to cover the round wooden disk.
I used the same items to cover the large can.
I want a more rustic look so I mixed the colors and allowed some of the wood to show through. Be sure to paint both sides of the wooden disk.
You can paint the inside of the can but I just covered about an inch down into the can. It is best if you give both items a light coat of a polyurethane spray.
Once you have both items painted and coated with a polyurethane spray then it is time to glue them together. You will want to be sure to have the can placed in the center of the round wooden disk. Mine has a 4 inch space going around the whole can.
You will add the hot glue to the bottom of the can.
You want to glue the bottom of the can to the center of the wooden disk.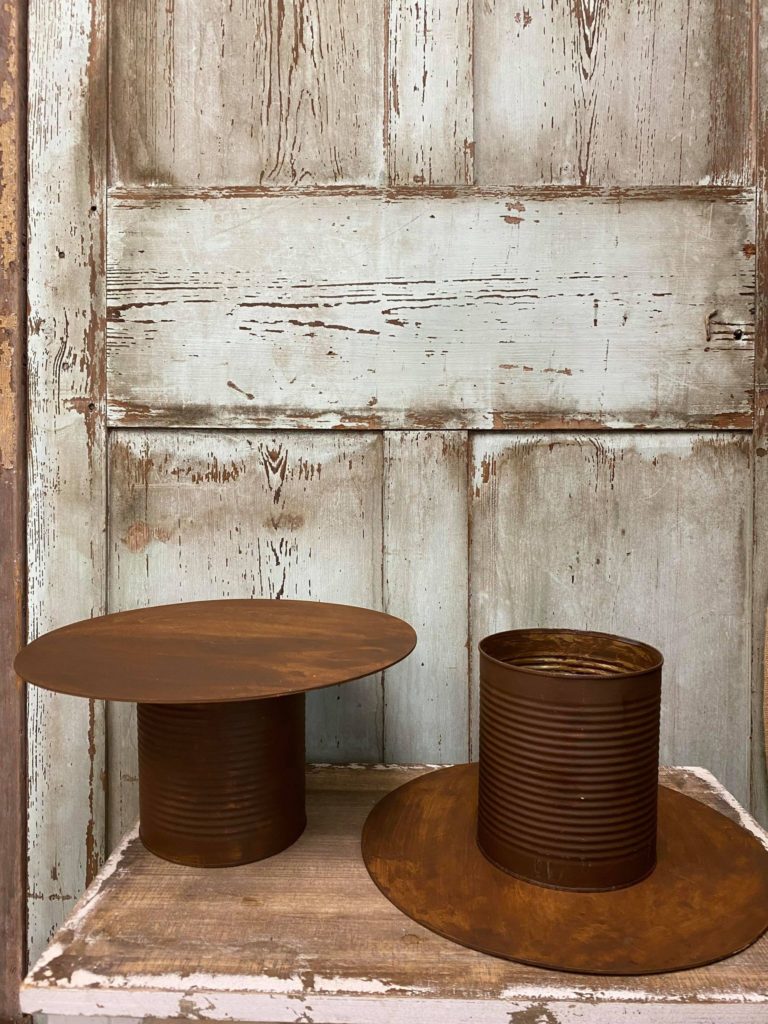 This allows you to have one item used two different ways. You will have a riser that can be used to hold candles or a cake as shown on the left in photo above. The other way can be used as a container to hold flowers or holiday decorations as shown on the right in photo above.
I placed a candle ring on top of the wooden disk to use it as a riser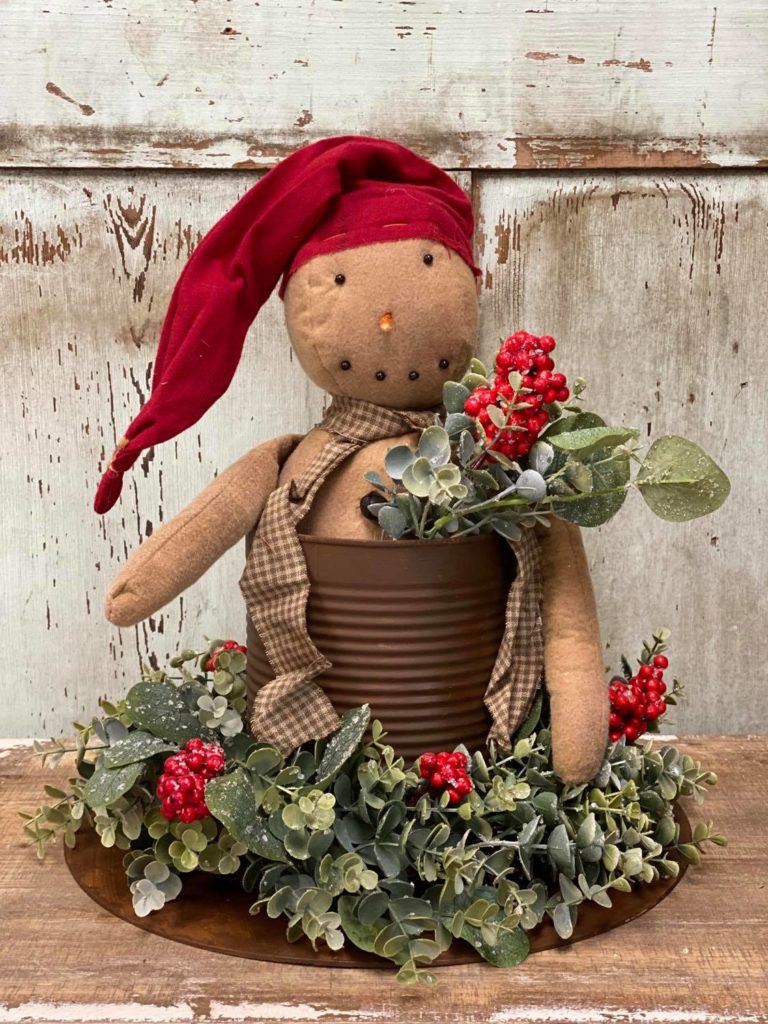 The second way I used this item is to slide the candle ring down over the can and then filled the can with holiday decorations as shown in photo above. This item is so quick and easy to make and I hope you will give it a try.