I was in the Dollar Tree and they seem to still have a lot of summer items left. One item that I have been looking for is the plastic flamingo. There are a few ways to get creative with this flamingo but right now I want to create a set of angel wings from one flamingo.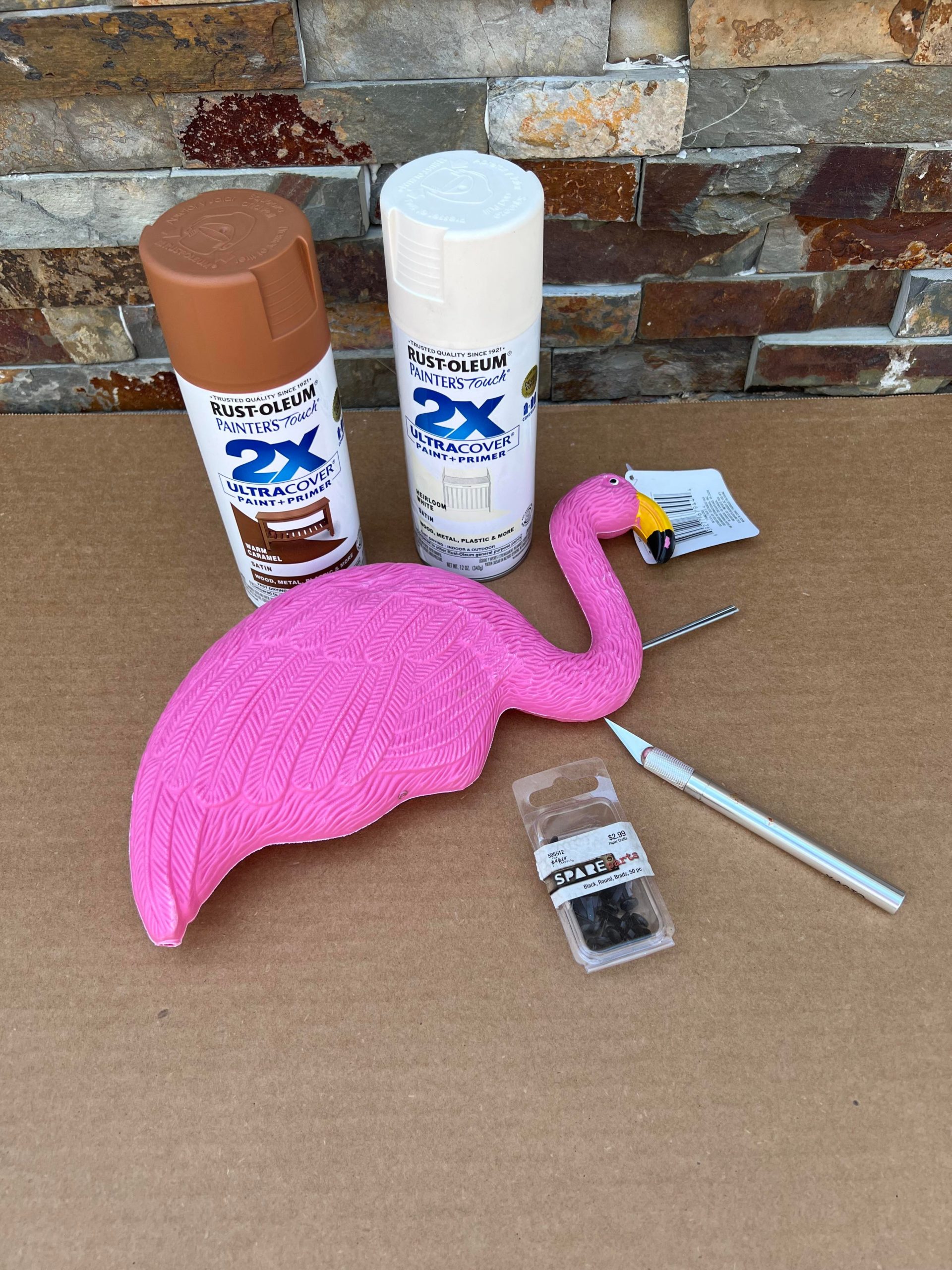 The supplies that I will be using are:
1. One plastic flamingo from the Dollar Tree
2. An exacto knife
3. One brad
4. Rust-oleum 2X spray paint ( colors Heirloom White and Warm Caramel)
You will want to cut the flamingo down the center line. This is very easy to do with an exacto knife.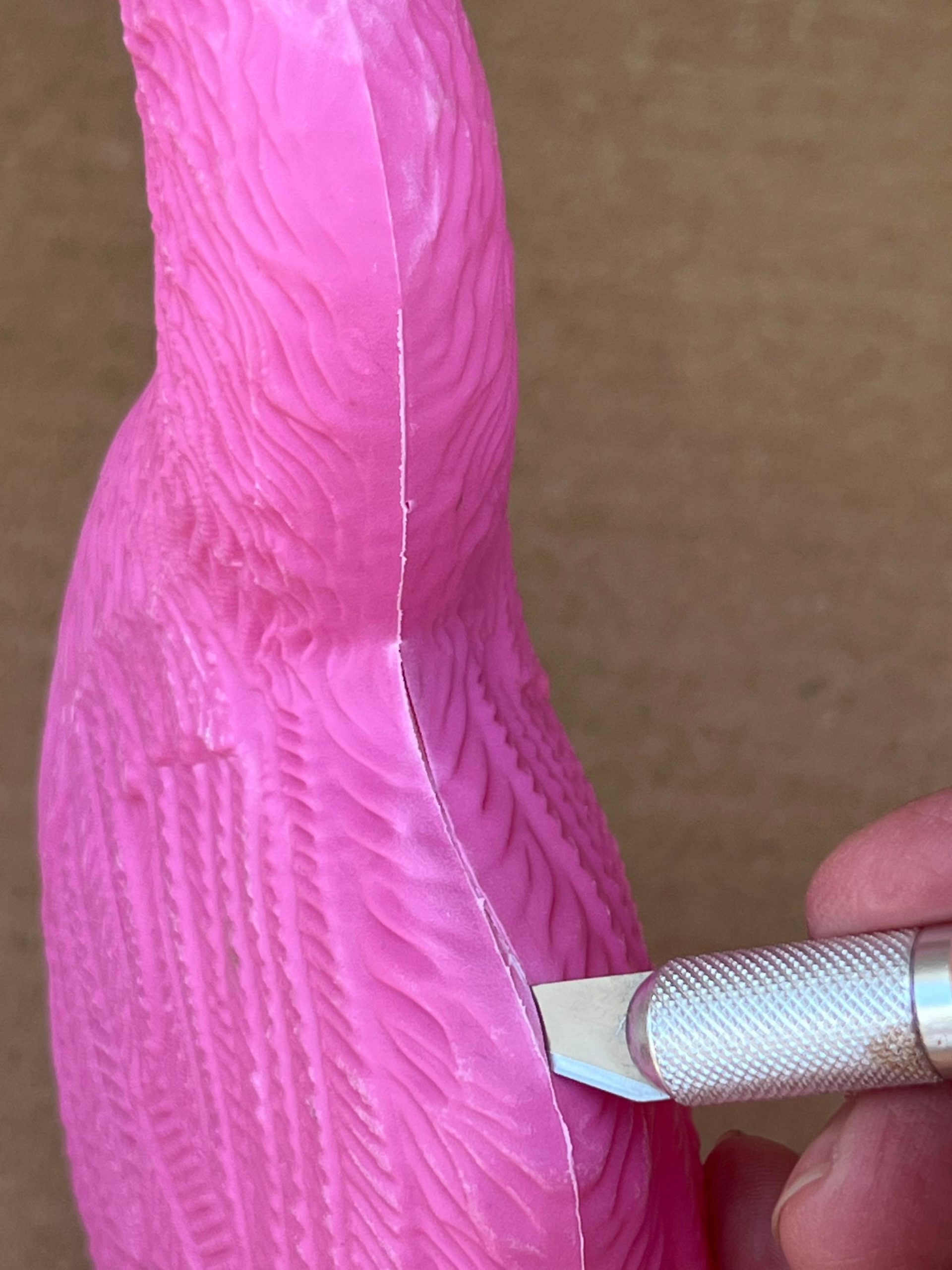 You will not be using the head or neck part of the flamingo. Use the exacto knife to cut a curve around each of the wings as shown in photo below.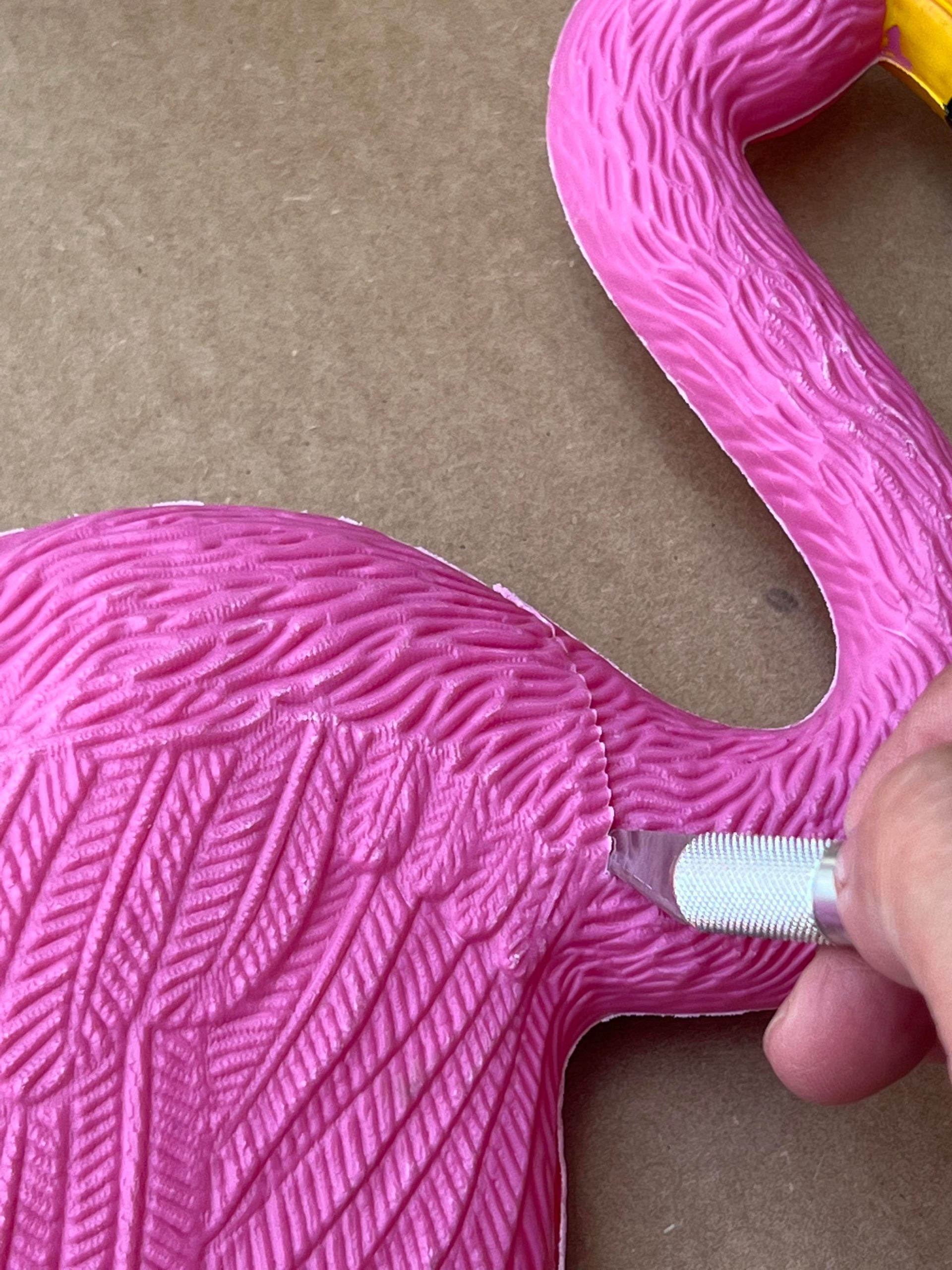 Once I had the wings cut out I then sprayed the Warm Caramel colored spray paint onto both sides of the wings.
Once the spray paint was dry I then added the brad . You will use the exacto knife to cut a small slit into the top corner of each wing.
You can attach the wings together any way that you want but the brad makes it very quick and easy.
The last step is to spray on some of the Heirloom White colored spray paint. I sprayed both sides but I did it lightly so that some of the Warm Caramel would show through.
These wings are so quick and easy to make and can be used so many different ways. I hope you will get creative and give this a try.