If you have been following The Shabby Tree then you all know I love hydrangeas. I have them throughout my yard and I always love to cut and dry them. The dried hydrangeas look amazing in my old silver containers. We have been creating a lot of things out of coffee filters and there is an easy way to create a hydrangea out of 7 or 8 coffee filters.
The supplies I will be using are:
1. Coffee filters (8 for each flower)
2. Hot glue
3. Scissors
4. Wire or wired jute cord
5. Green paint
6. Ink pen
7. Color wash tint (Carribean mist, french roast and blue lagoon)
8. Small spray bottle of water
9. Paint brush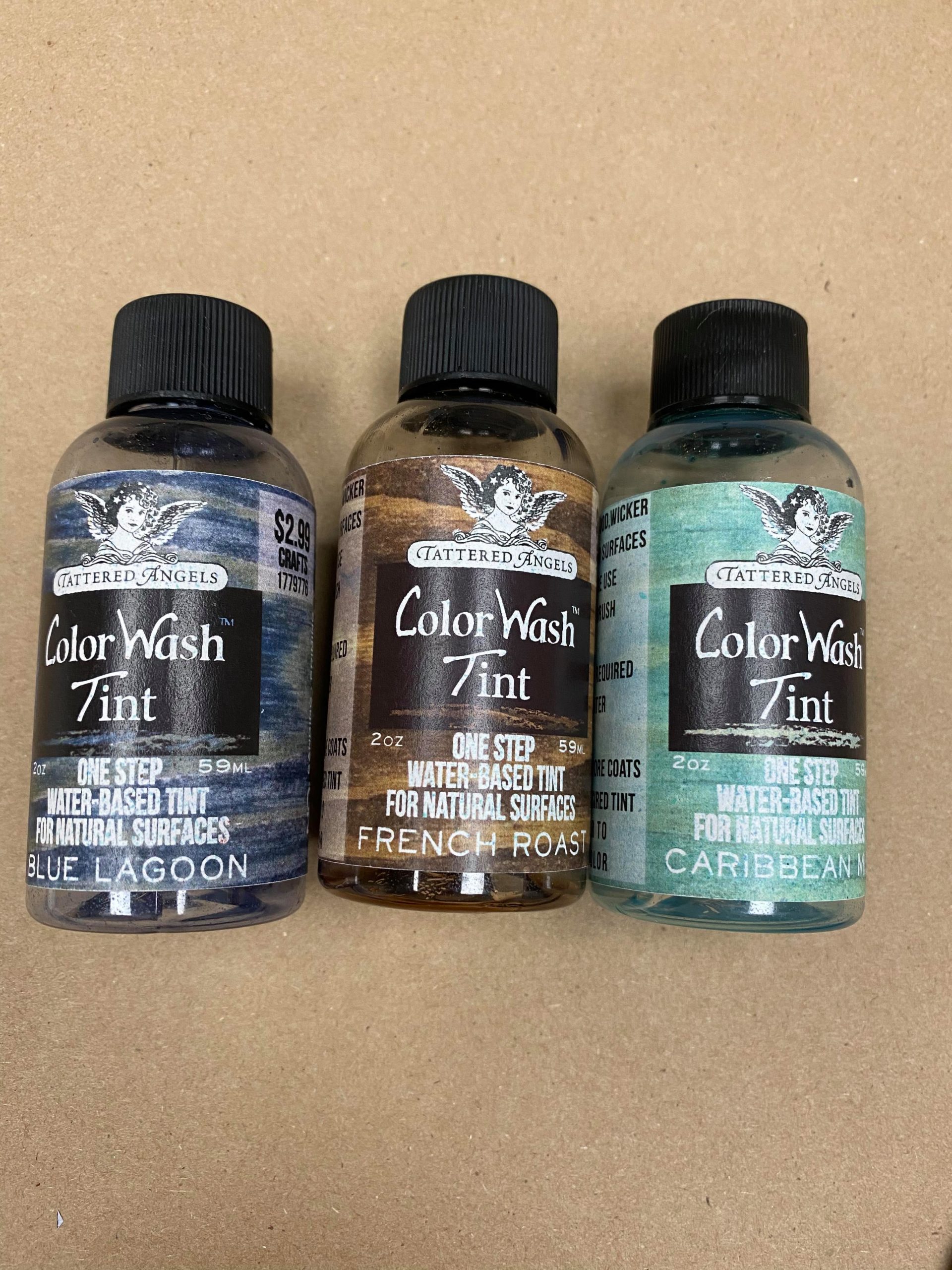 I am using a color wash tint to color a few of my coffee filters. You can also use paint mixed with water to color the coffee filters. You can dip the coffee filters in a bowl of paint mixed with water. I will dip the coffee filters into the bowl , squeeze them out and then lay them out to dry. Another option is to spray them with water and then spray on the color wash tint.
I lightly sprayed the coffee filter with water and then sprayed on the color wash tint.
I did a variety of coffee filters making them all different colors.
Once your coffee filters are dry you will need to fold them. Fold the coffee filter in half.
Then you will continue to keep folding in half.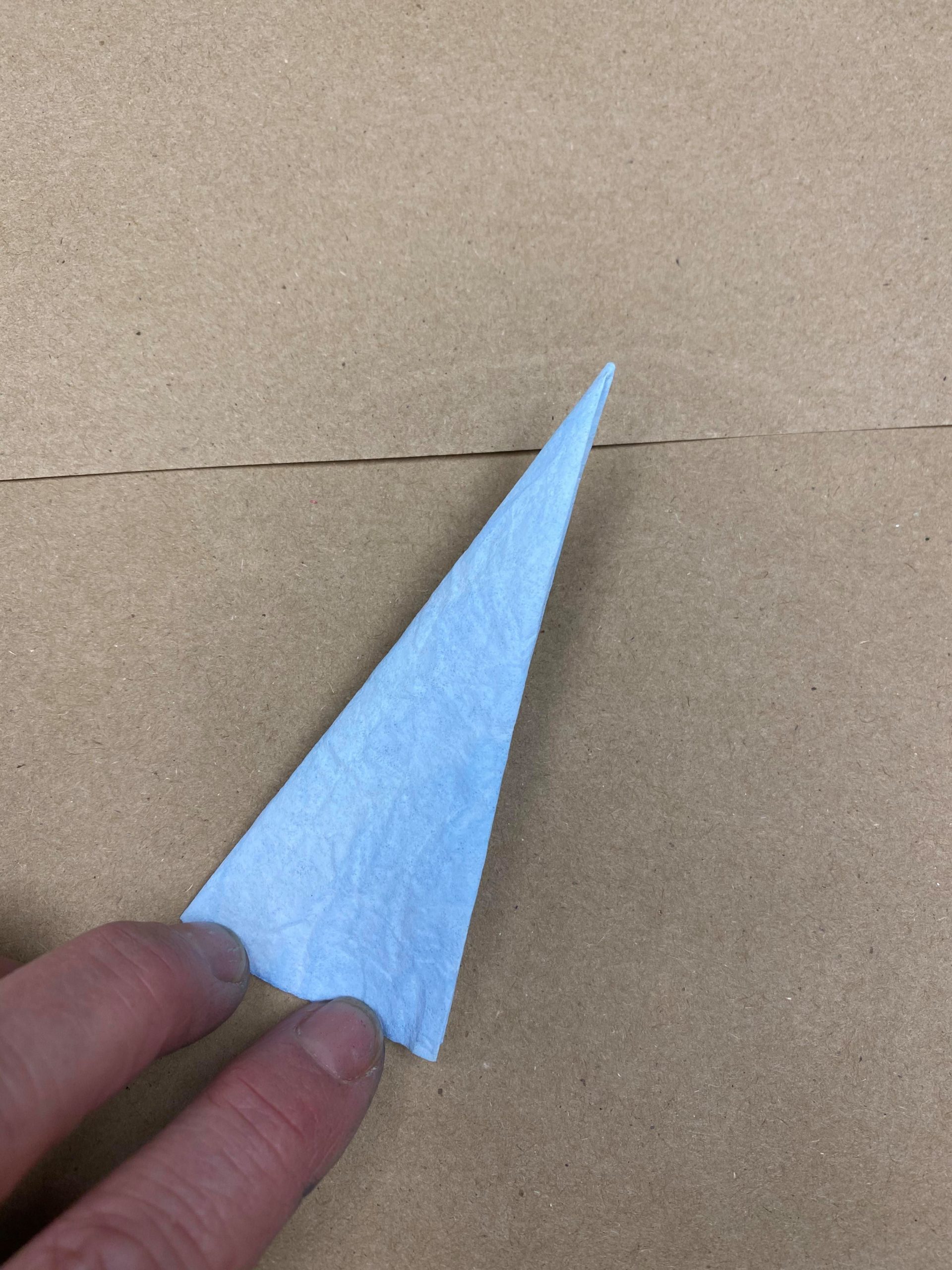 Once you have the coffee filter folded you will need to draw four circles on it. You will then draw two curved lines from the bottom circles. If you look at it you might see what looks like a tree. The four circles on top and then the bottom lines look like the trunk of the tree.
The next step is to cut the coffee filter.
Be sure to cut around the sides the circles.
You want your circles separated when you open up the coffee filter.
Do not worry about the coffee filters all being perfect when you open them up. The hydrangea will look amazing once you place all 8 coffee filters together.
I will be using 8 coffee filters for each flower.
I folded one coffee filter in half to cut out two leaves.
I painted them green and they will be glued to the back of the hydrangea.
Place the wire through all 8 coffee filters and use the wire cutters to curl the end.
I placed some hot glue on the back side of the hydrangea to hold the wire in place. You will then start to scrunch each coffee filter to form the hydrangea.
You can add some hot glue between the layers of the coffee filters if you want.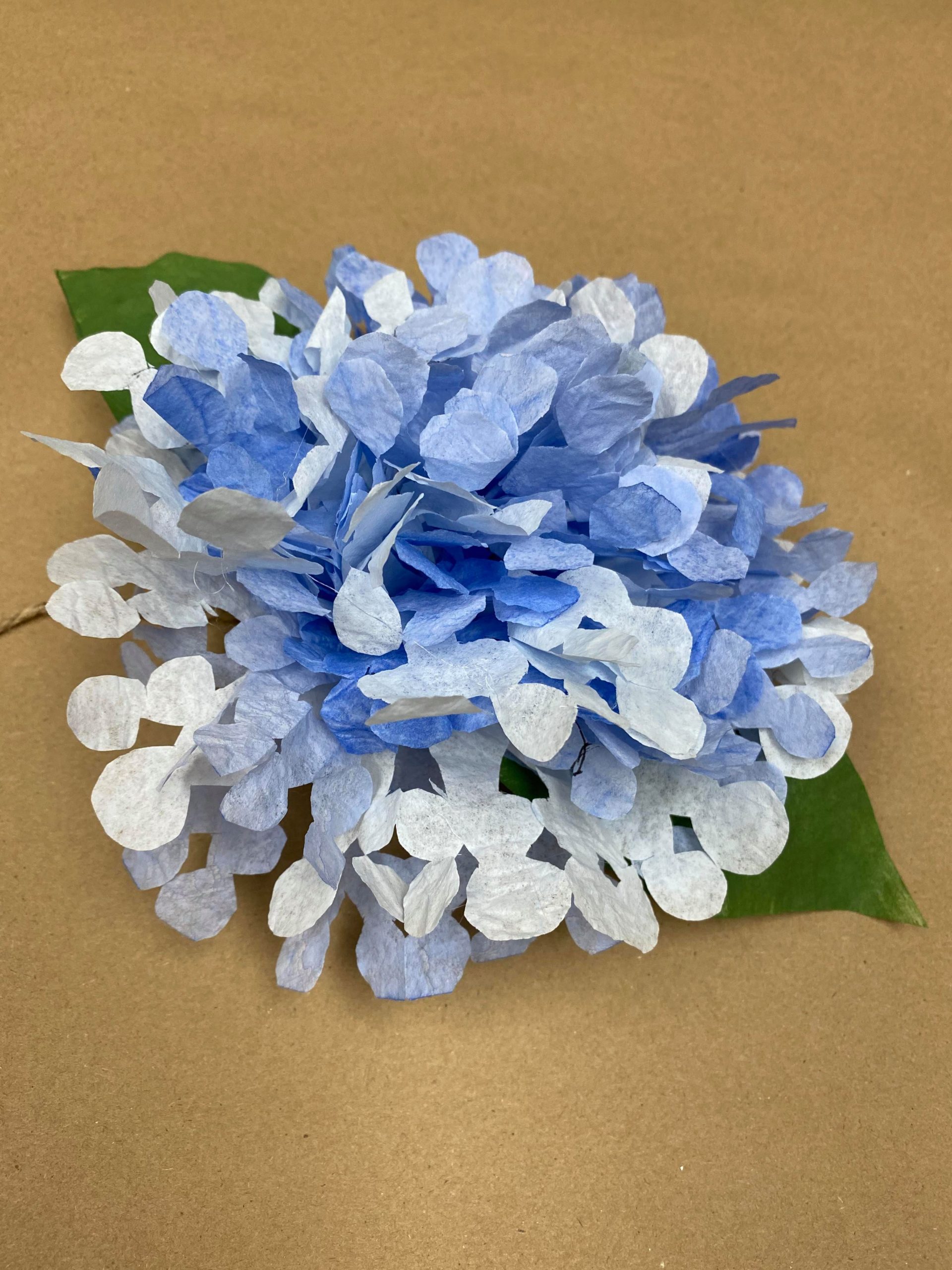 These are so easy to make and I just love how you can create them in a variety of colors.