If your looking for a cute idea for a bowl filler for the holiday then here it is. This DIY is so simple to make and can be used in your dough bowl or as an ornament on your tree.
The supplies you will need are: 1. Something small and round. I'm using a mint candy container. 2. Red and white striped material. 3. Twine 4. Scissors
The first step is to cut a square piece of material. You will need a big enough piece to cover your whole round mint container.
You will wrap the material around your container and then tie the ends with the twine.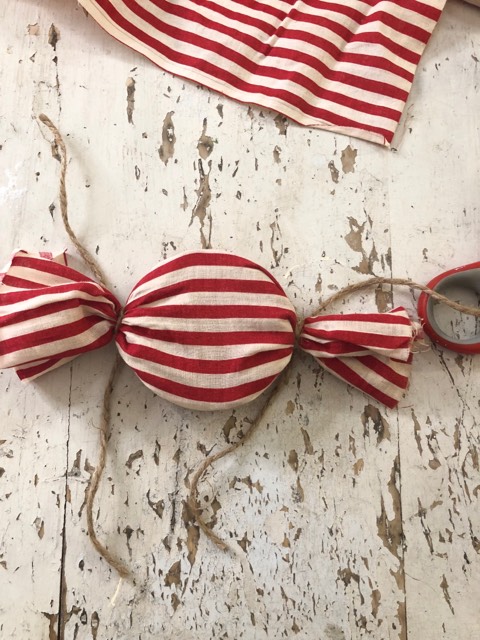 These are so easy to make and I hope you will give them a try.