Summer is here and I love spending time out in the yard. I am always looking for fun and unique containers to plant my flowers in. We have made a few items here at The Shabby Tree using chicken wire and I just knew there had to be a way we could make a unique and fun item to hold flowers.
The supplies you will need are:
1. Chicken wire
2. Jute
3. Spanish moss
4. Wire cutters
5. Wire
6. Moss sheet
7. Hot glue
8. Scissors
9. Dirt
10. Flowers
The first step is to cut your chicken wire. I am going to cut the chicken wire the width of my moss sheet. This will make it much easier when it is time to insert your moss liner into the chicken wire bag.
You will just go straight up the chicken wire with wire cutters.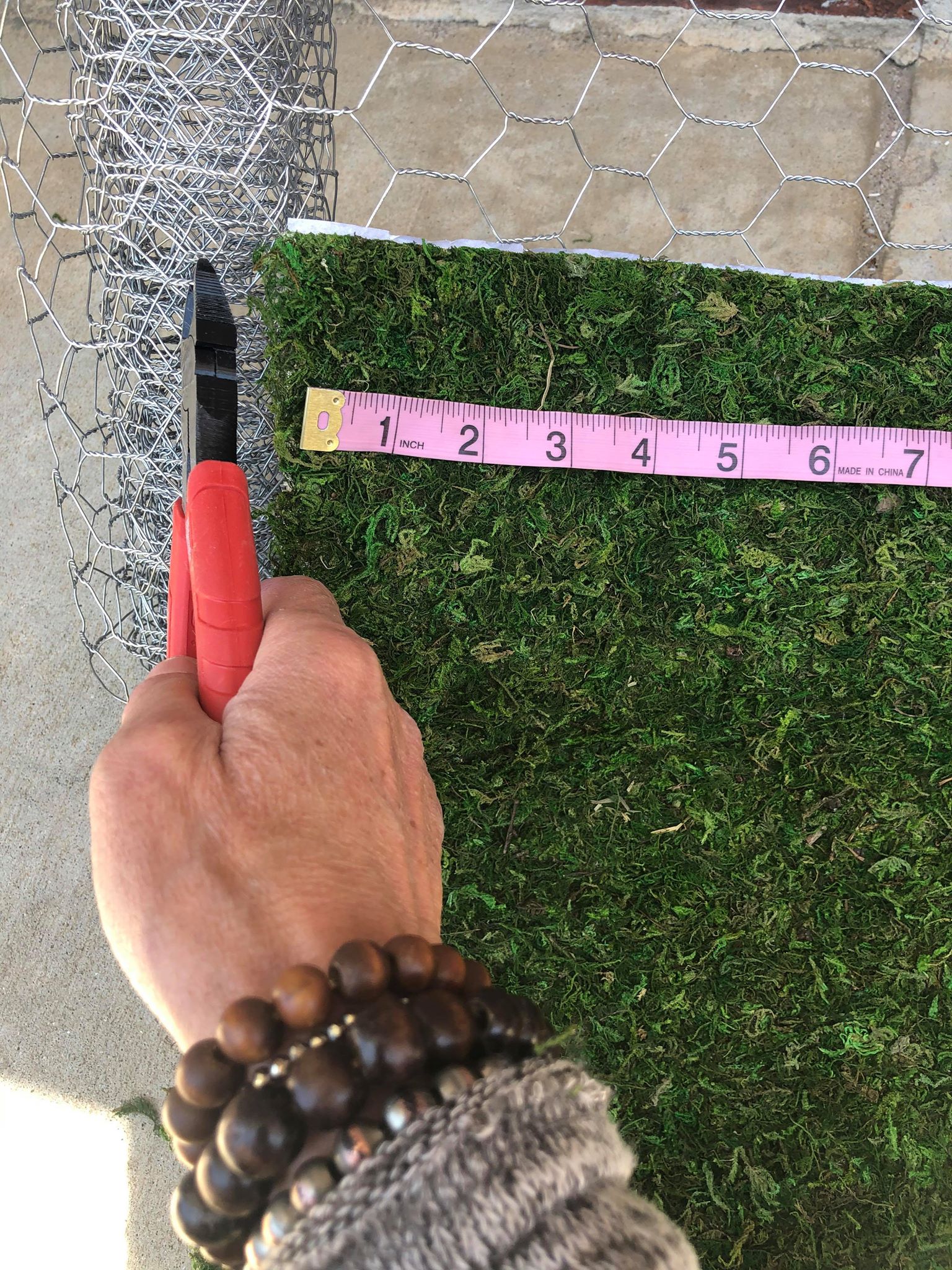 Now you have your piece of chicken wire that you will be using to form your bag.
I am folding the chicken wire in half and lining up the finished edges.
You will now want to bend in the side edges of the chicken wire. I am bending these sides in so that the sharp pointy edges are not sticking out.
Now that my sides are bent in I am going to secure them with a piece of wire.
I am using the wire like a piece of thread. The wire will be wrapped around the the side pieces holding them together.
You will wrap the wire on each side of the bag.
You now have your chicken wire bag formed and secured together. It is now time to add your moss liner to the inside.
You will need to cut your piece of moss liner so that it can be folded in half and inserted into the chicken wire bag.
Once your moss sheet is cut to size then insert it into the chicken wire bag.
You can add a little hot glue to sides to help keep the dirt from getting out.
It is now time to add the twine handle.
I am using a jute that I purchased from Hobby Lobby for my handle.
I cut my piece of jute 9ft long.
I am taking a piece of wire and connecting the end pieces of my jute together. This will give you one big loop.
Stretch your loop out and place bag in the center.
You will bring your ends up and have them even at the top of your bag.
You will now want to cut some wire and secure the jute straps to the bag.
I secure the jute at the top and bottom of the bag.
Once you have your straps secured in place it is time to add your soil.
I filled my bag with potting soil added a few flowers and placed some Spanish moss over the dirt.
This bag of flowers can be hung almost any where outside. It is a great way to add a pop of color to your yard.
This is a very easy DIY and I hope you will all give it a try!