I recently bought the cutest egg from Home Goods that can be used as a lantern. This egg got my mind going and I thought it would be fun to create an egg lantern.
The supplies that I'll be using are:
1. Two wire football forms from the Dollar Tree
2. One pack of nautical ripe from the Dollar Tree
3. One pack of a jute twine from the Dollar Tree
4. Hot glue
5. One floral bush
6. Wire
7. Wire cutters
8. Rust-oleum 2X ultra cover spray paint ( Warm Caramel)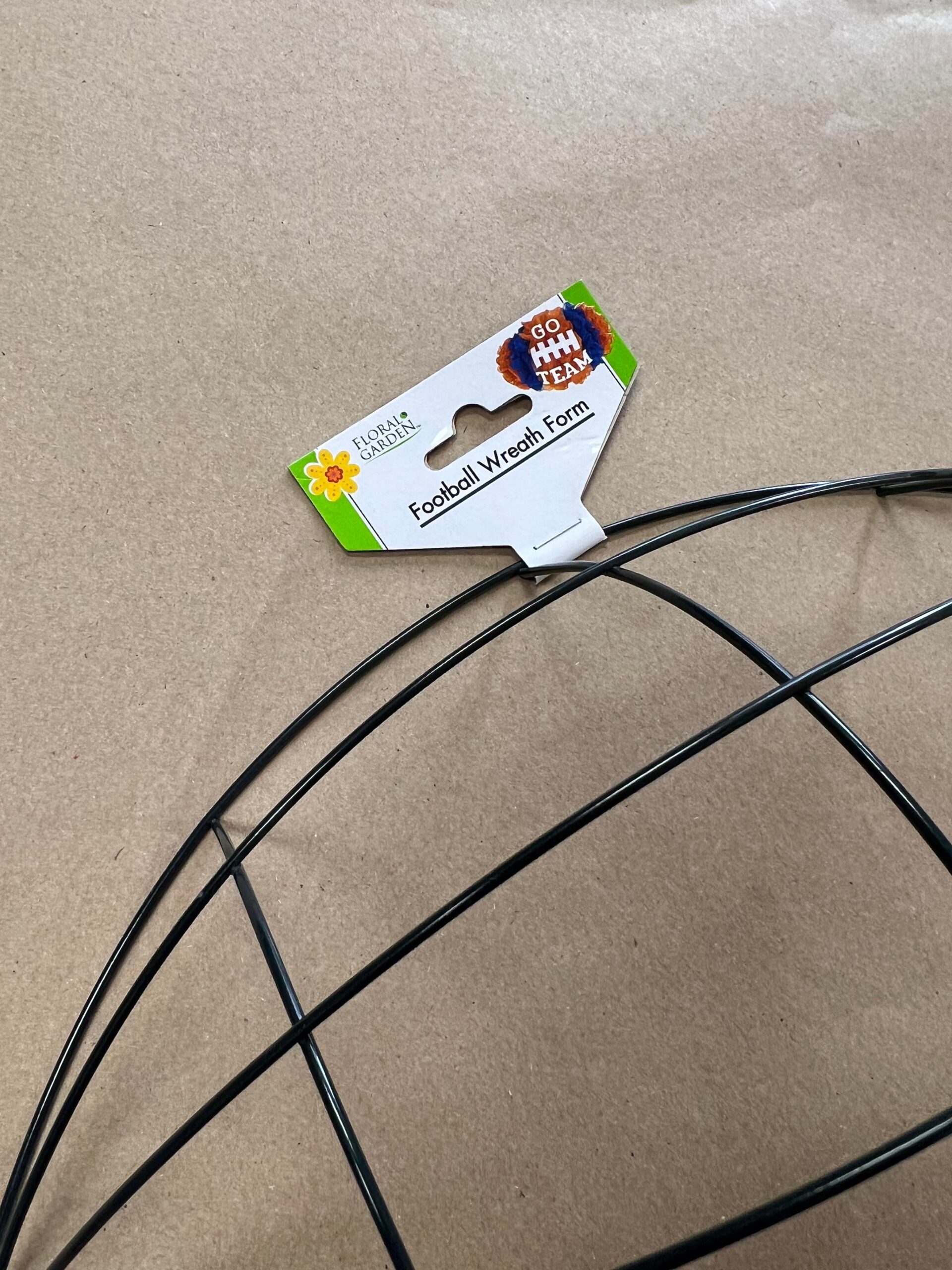 The first step is to cut the wire football forms.
You will cut one end off of each football form as shown in photo below.
The next step to wire both football forms together.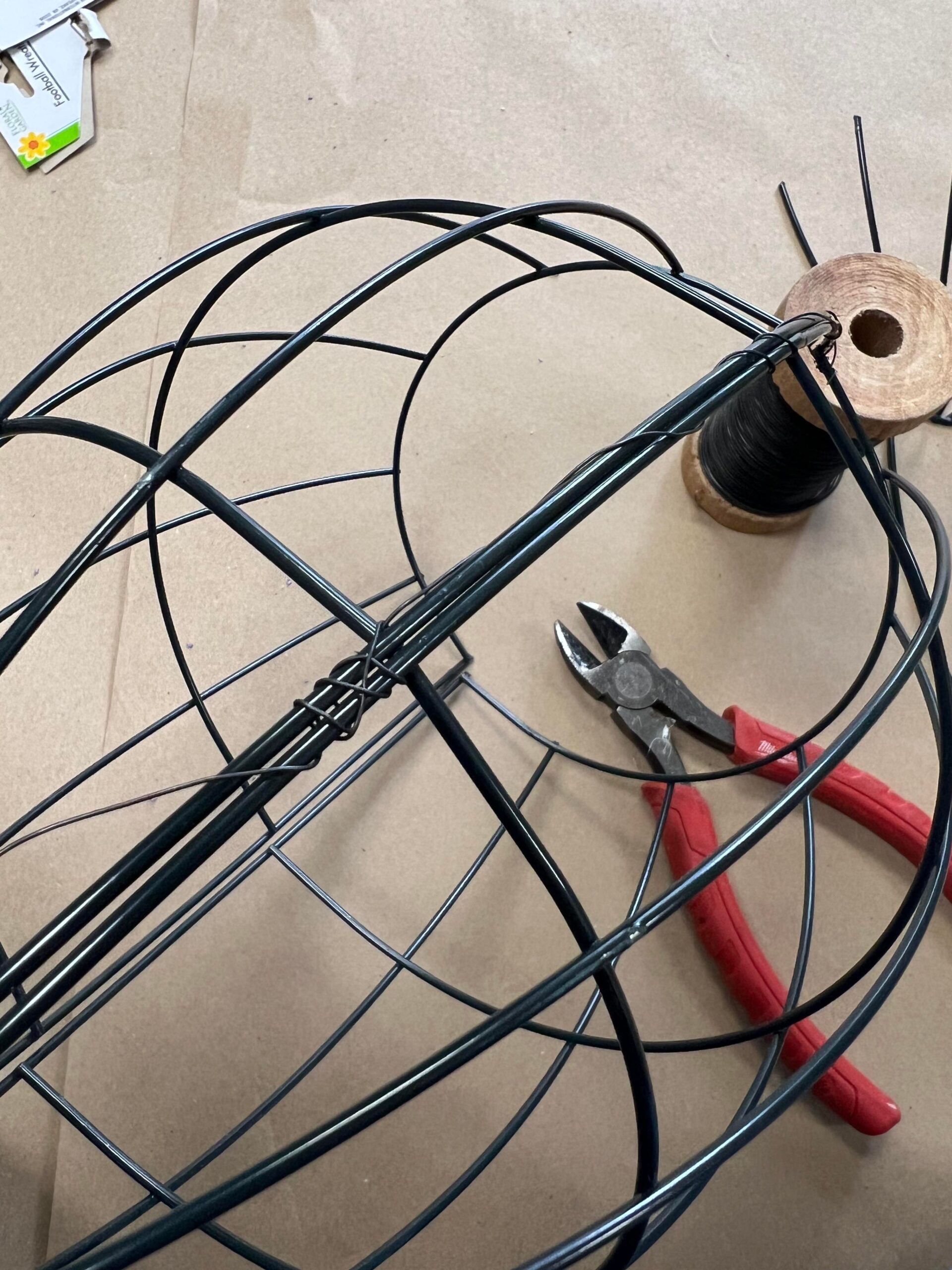 Once I had the football forms wired together I then spray painted them.
Once the spray paint is dry it's then time to start wrapping some of the jute twine around the egg shape.
I tied a knot at the bottom and then started wrapping. You'll want to go in and out of the wire form when wrapping the jute twine.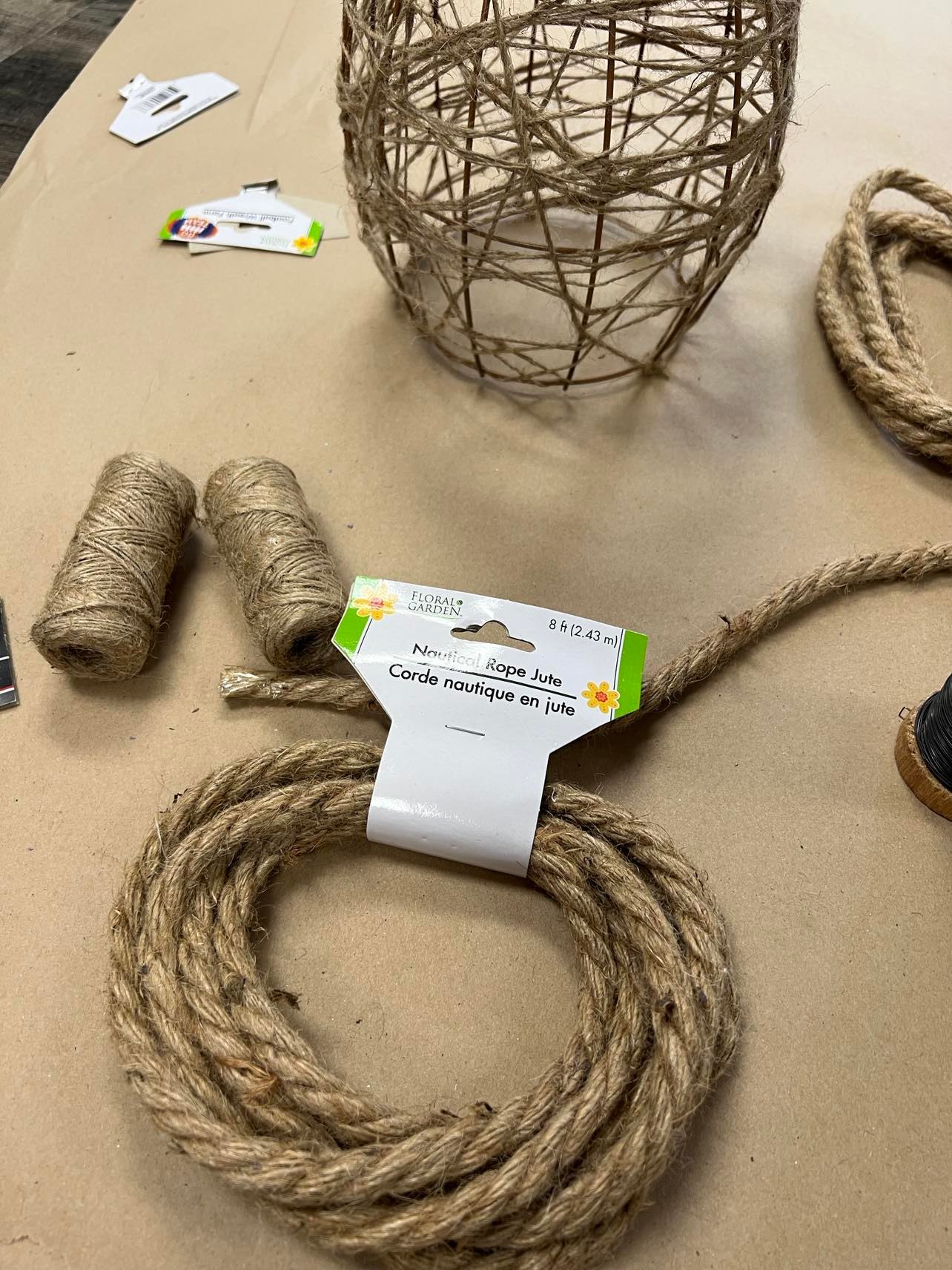 You'll add as much jute twine to the wire form as you want. Once you have the jute twine in place you'll then glue some of the nautical rope to the bottom.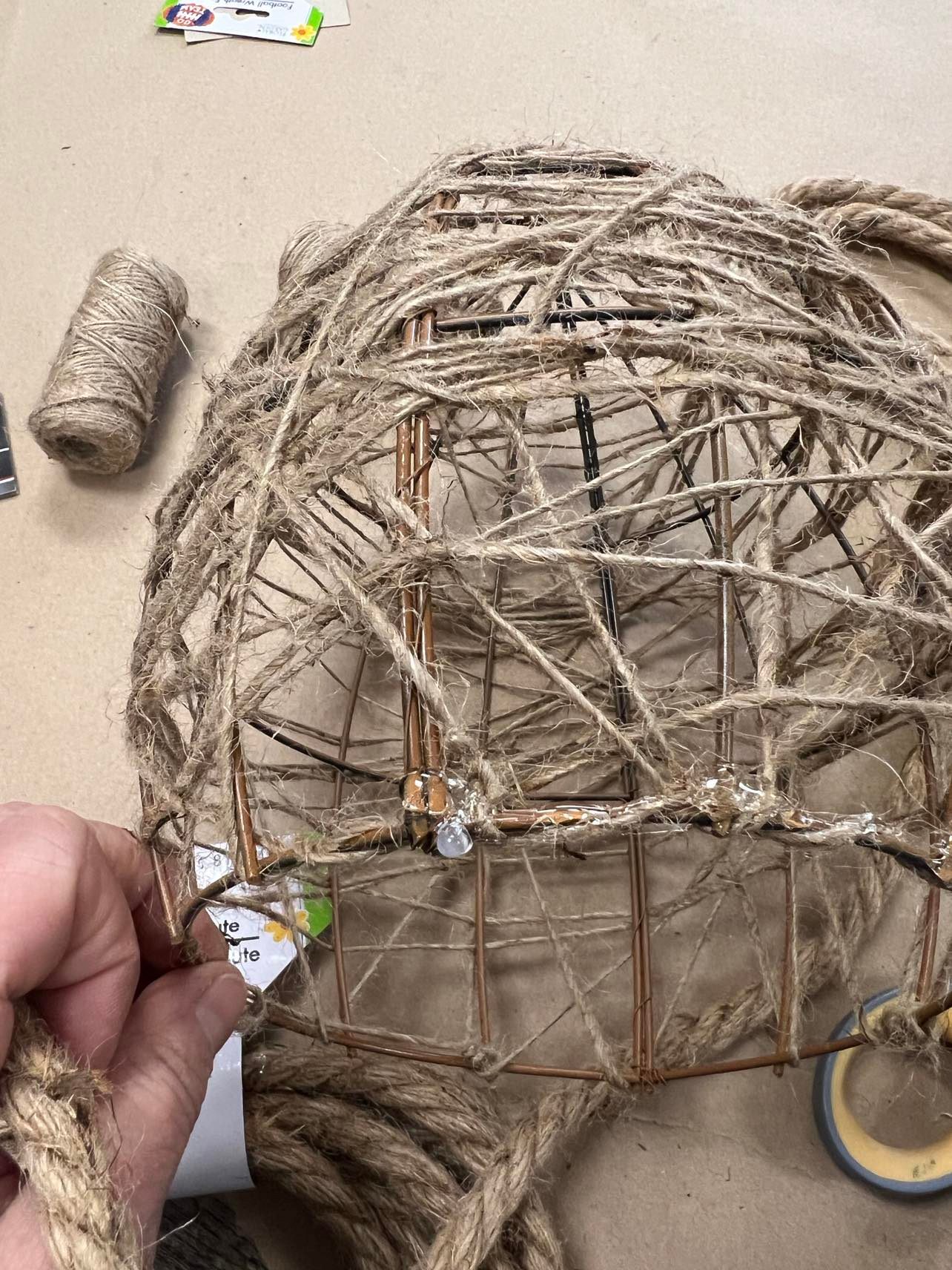 I added som hot glue and then added the nautical rope.
I went around the bottom 3 times with the nautical rope.
The last step is to add your greenery and flowers. You can use any type of greenery that you want.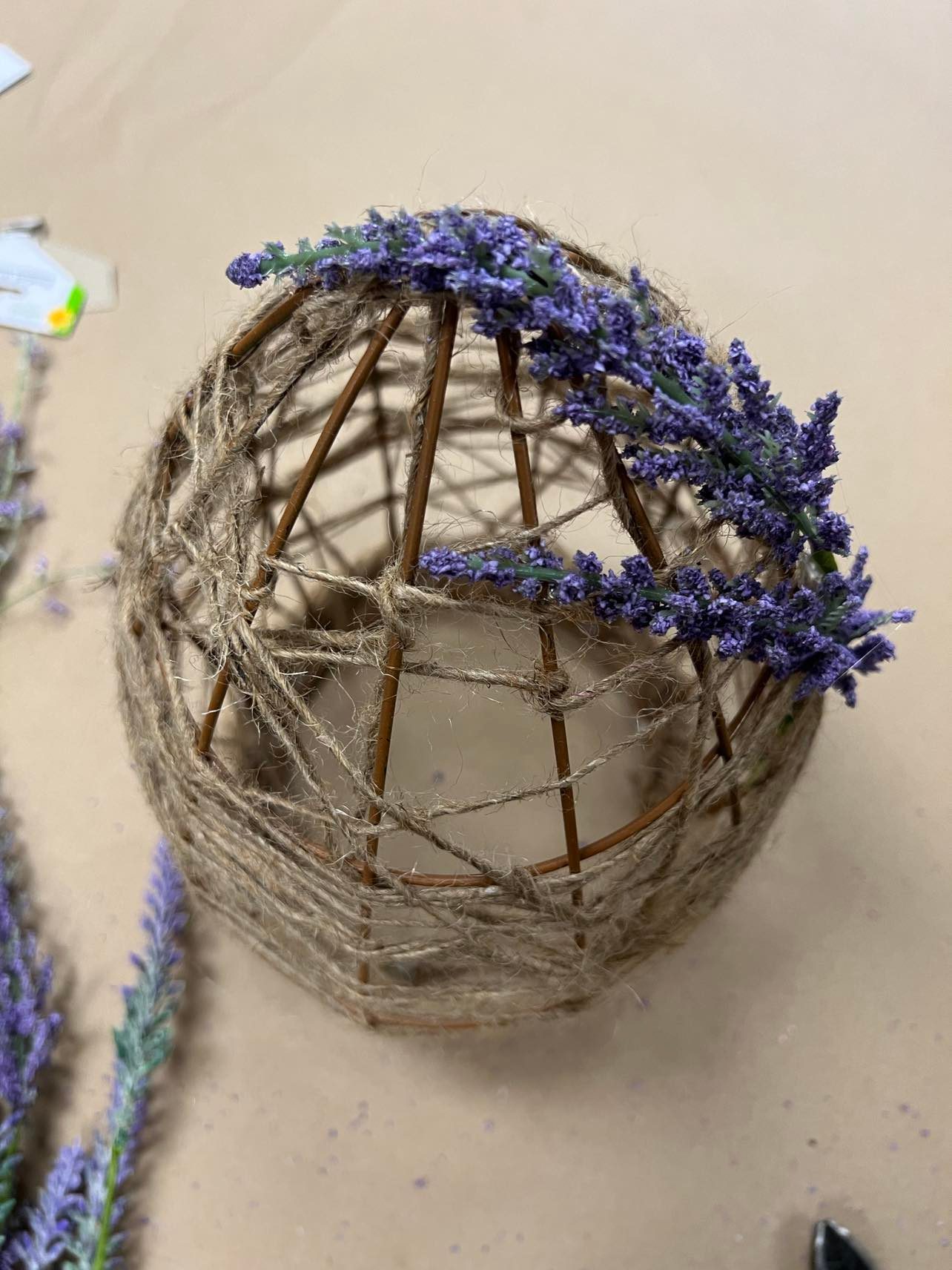 I'll be wrapping some of the stems around the strips of the wire form and I'll be glueing some in place.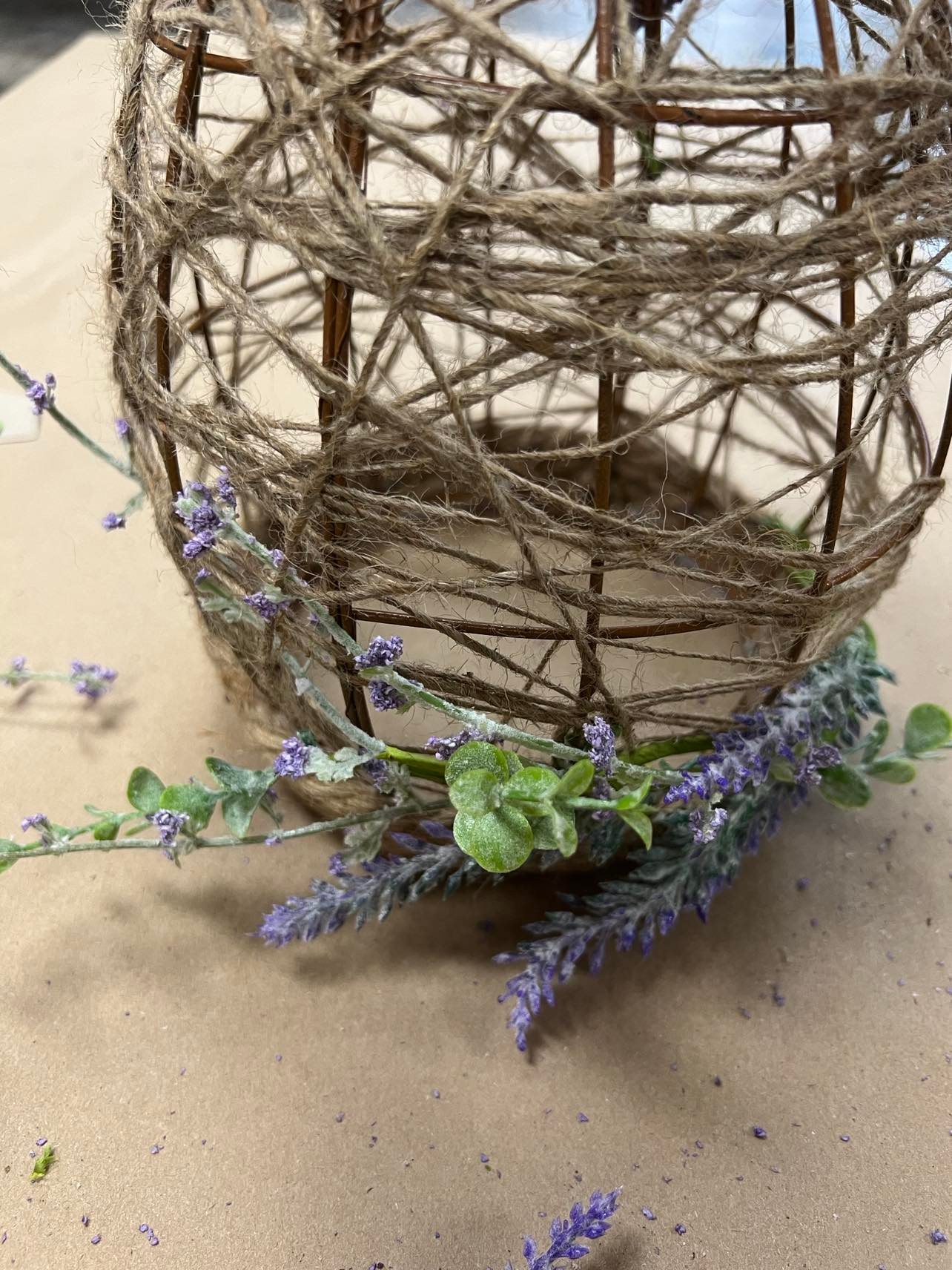 You can use the jute twine to help hold the flowers in place. This egg can be created with any type of flowers or greenery.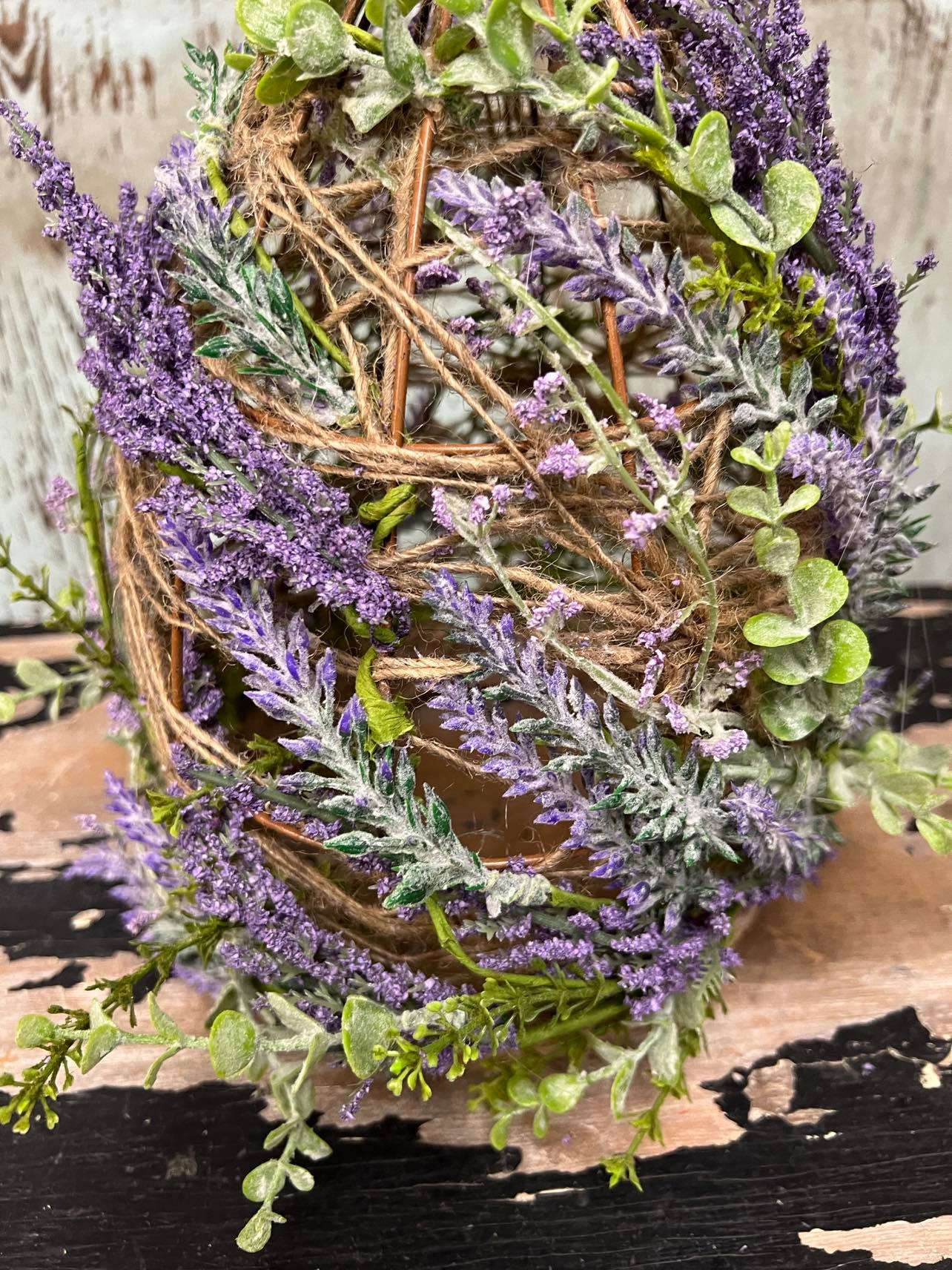 You can add a battery operated candle or some battery operated lights up under the egg.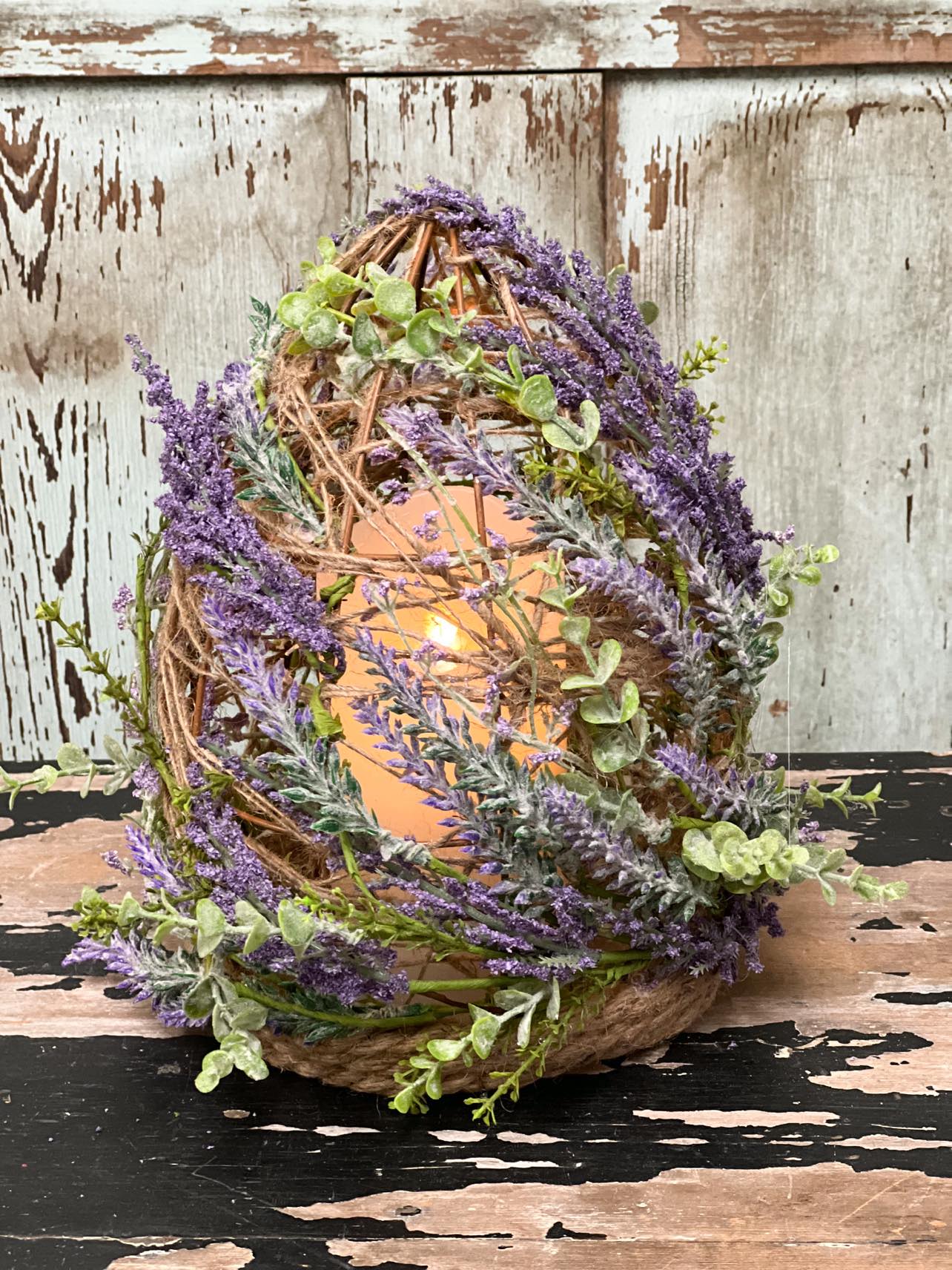 This was very easy to make and I hope you'll get creative and give it a try.