I'm starting to decorate my porch for Spring and Easter. I decided to keep my porch simple and add pops of orange. There is a variety of orange flowers on my front door but I feel like I need a fun and unique carrot on my porch. I want to add the carrot to the top of the small cabinet that I have on the porch.
The supplies I will be using are:
1. Five terra cotta pots in different sizes. ( my sizes are 6.3", 4.3", 3.5", 2.375" and a 2")
2. Paint brush
3. Burnt Orange colored paint by DecoArt
4. Espresso colored paint by DecoArt
5. Greenery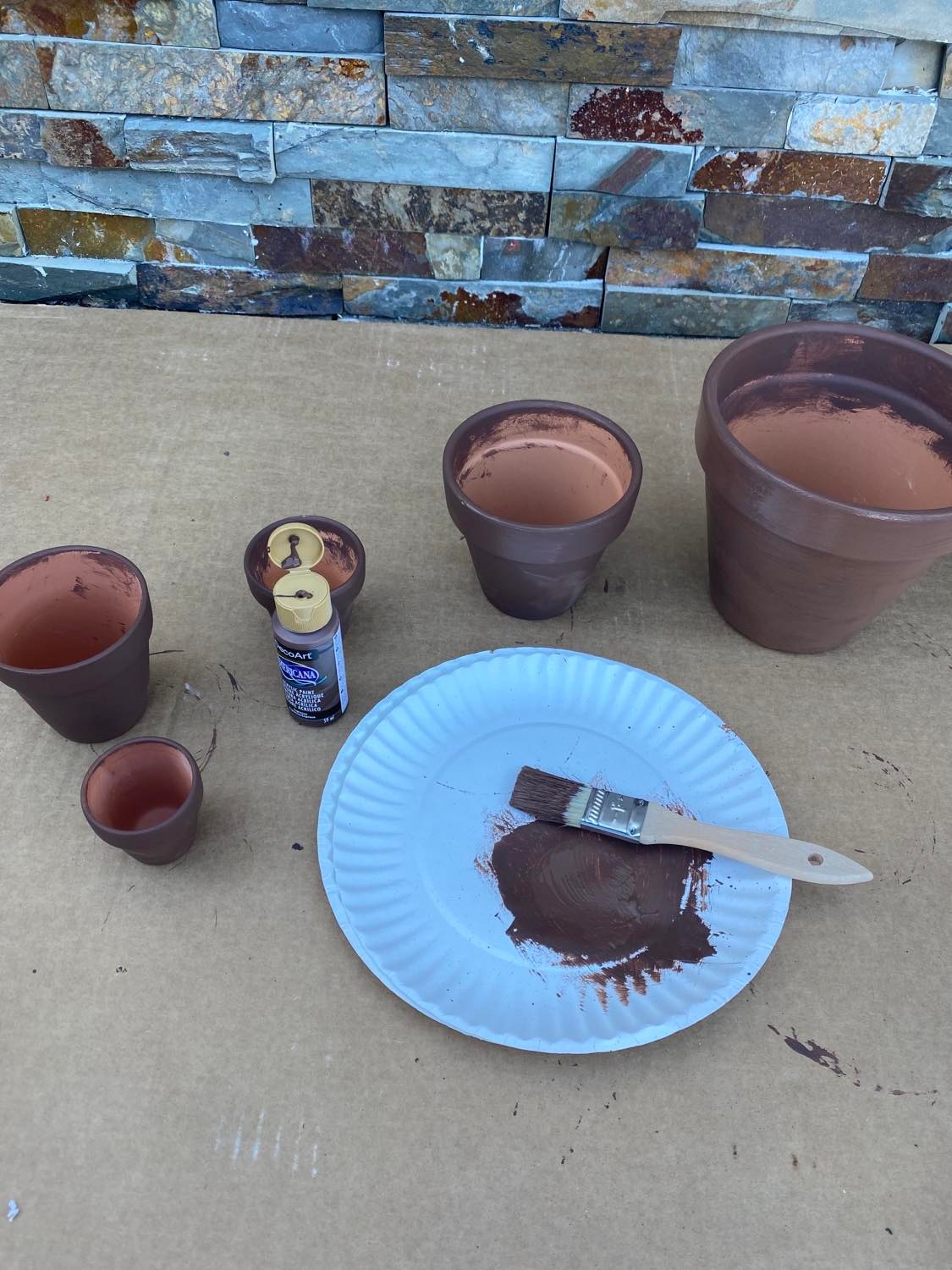 The first step is to paint all of the terra cotta paints using the Espresso colored paint.
I did not paint the inside of the pots.
The next step is to brush on the Burnt orange paint.
You can give these pots a light coat of a polyurethane spray to help protect the paint from chipping.
The next step is to stack the terra cotta pots from smallest to biggest as shown in photo above.
You can add some gravel or small stones to the inside of the pots. The stones will add weight to help it stand up. You can also use E6000 glue to glue the small terra cotta pot to a terra cotta tray to help add support.
This carrot does not have to stand it looks amazing lying down.
I made 2 of these carrots for my front porch. These are so easy to make and I like them both ways. I hope you will get creative and give this easy DIY a try.