I seem to be making a lot of things out of coffee filters lately but you will love this one. It is time to start decorating for spring and summer and it is always nice to add a few flowers to your decorations. It is always fun to create flowers out of coffee filters because you can create them any color that you like.
The supplies I will be using are:
1. Coffee filters (3 coffee filters per rose)
2. Scissors
3. Stem for your rose (I am using a wire covered in jute that I purchased from Hobby Lobby)
4. Glue gun
5. Color wash tint (I am using color rose gold and I purchased this from Hobby Lobby)
6. Small spray bottle (you can find these in the Dollar Tree)
I am coloring my coffee filters with color wash tint but you can use a variety of things to color your coffee filters. This is a very quick and easy way and I love this rose gold color.
I sprayed both sides of the coffee filter. You can wet the coffee filters to help with the color but you do not have to.
This is so easy to do on a nice sunny day.
Once you have your coffee filters colored you will use 3 coffee filters for one rose.
You will fold the coffee filter in half and then in half two more times.
You will want to cut the center out as shown in photo below
You will open the coffee filter up and cut a slit.
You will now fold the second coffee filter the same way and cut the top as shown in photo below.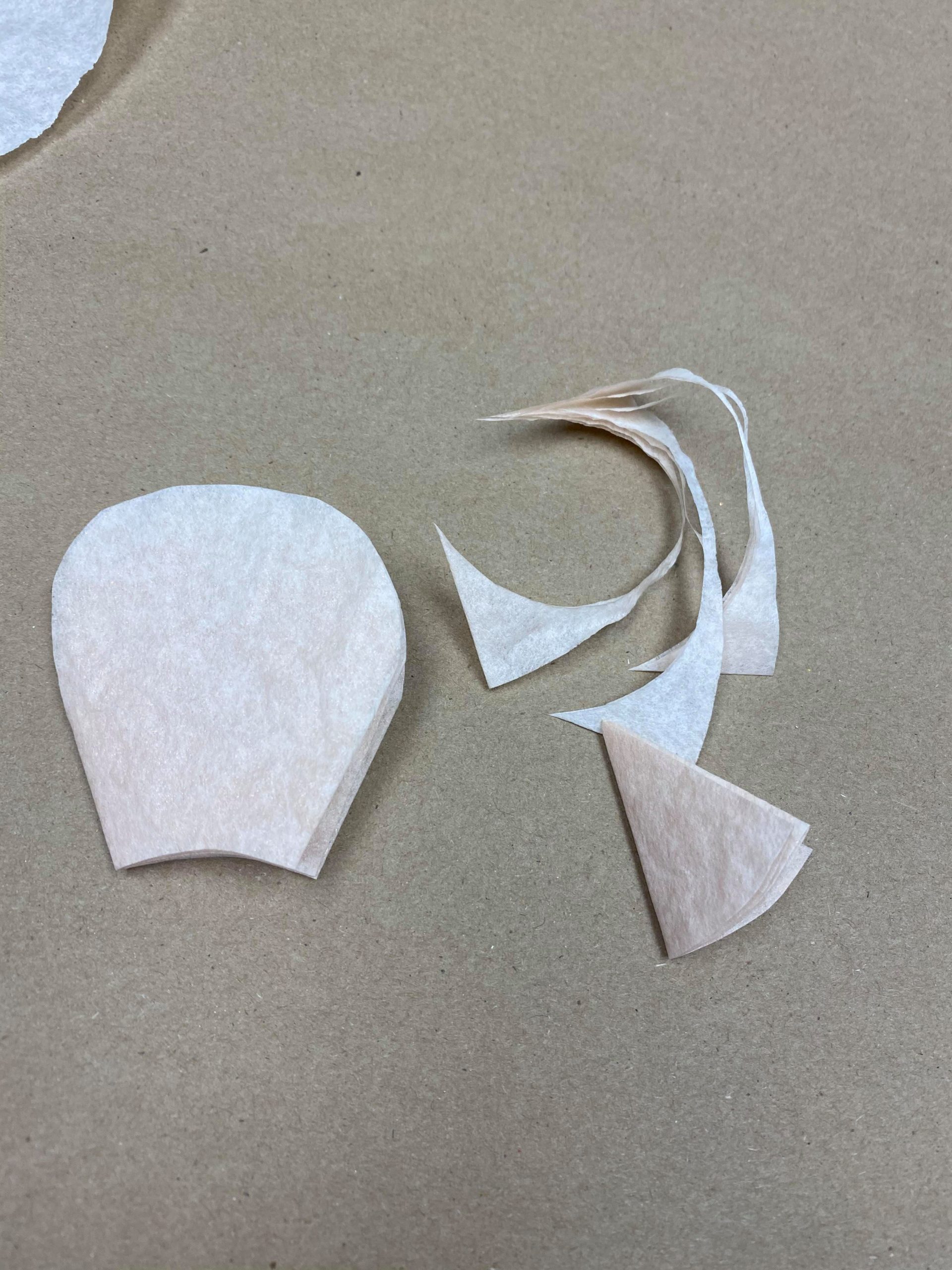 You will then cut the bottom out same as the first coffee filter.
You will open the coffee filter and cut a slit.
You will do the same steps as you did for the second coffee filter to third coffee filter. Your coffee filters should look like the ones in the photo up above.
You will now use hot glue to wrap the first coffee around your stem. My stem will be the wire jute that I purchased from Hobby Lobby.
You will continue wrapping and add hot glue as needed.
Once you have the first coffee filter wrapped you will then start to add the second coffee filter. This coffee filter will have the curved petal to form your outer layers of the rose.
You will wrap this layer as loose or as tight as you want. The looser you wrap it the wider your rose will be. You will add hot glue as you wrap.
Once the second layer is in place you will then add the third coffee filter.
These are so easy to make and you can create some more opened then others.
You can use a pen or pencil to give a curled effect to a few of the petals.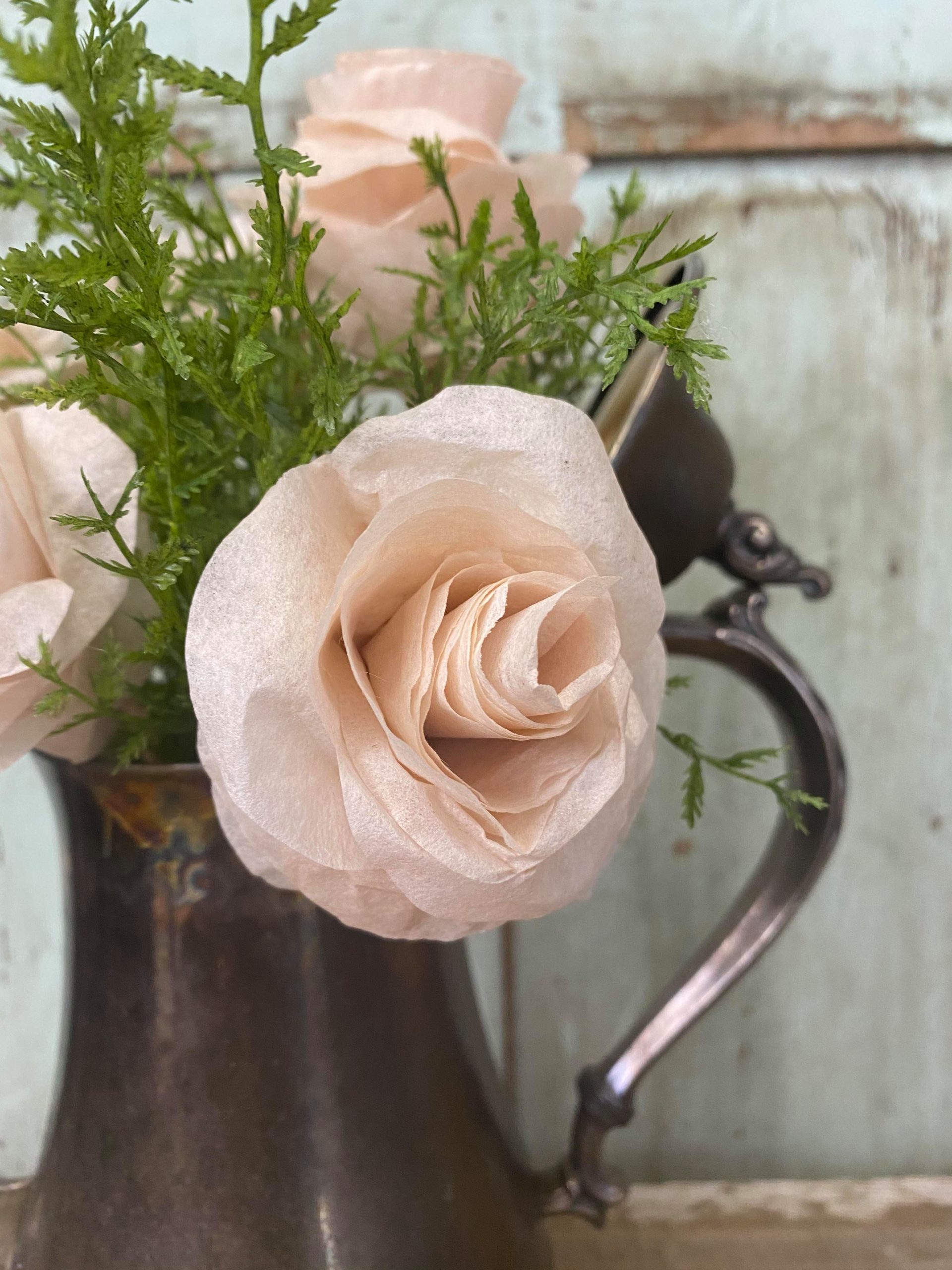 You can add leaves to your roses but I left mine as is and placed them in a cluster of greenery.
There are so many things you can do with these roses. I love them in a vase but you can also add them to a wreath. I hope you will get creative and give these a try.