I was in Hobby Lobby and I happened to see a paper awning. We are always trying to create fun and unique items here at The Shabby Tree and I just knew this would be a unique item. This is a paper awning but we can get creative and turn it into a faux metal awning.
The supplies I will be using are:
1. One paper awning from Hobby Lobby
2. A piece of cardboard to fit underneath the paper awning
3. Hot glue
4. Box cutter
5. Silver spray paint
6. Designer Finishes by DecoArt (rusted metal)
7. Paint brush
I placed cardboard on the backside of the paper awning for extra support.
I measured the width of the center of the paper awning. You will want to use the box cutter to cut a crease line down the cardboard. The cardboard needs to be able to fold with the paper awning.
Once I had the cardboard cut to fit under the center of the paper I then glued them together. Be sure not to glue at the ends because you will need to form the awning by folding the tabs of the paper awning.
Once the awning is formed you will then cover it with the silver spray paint.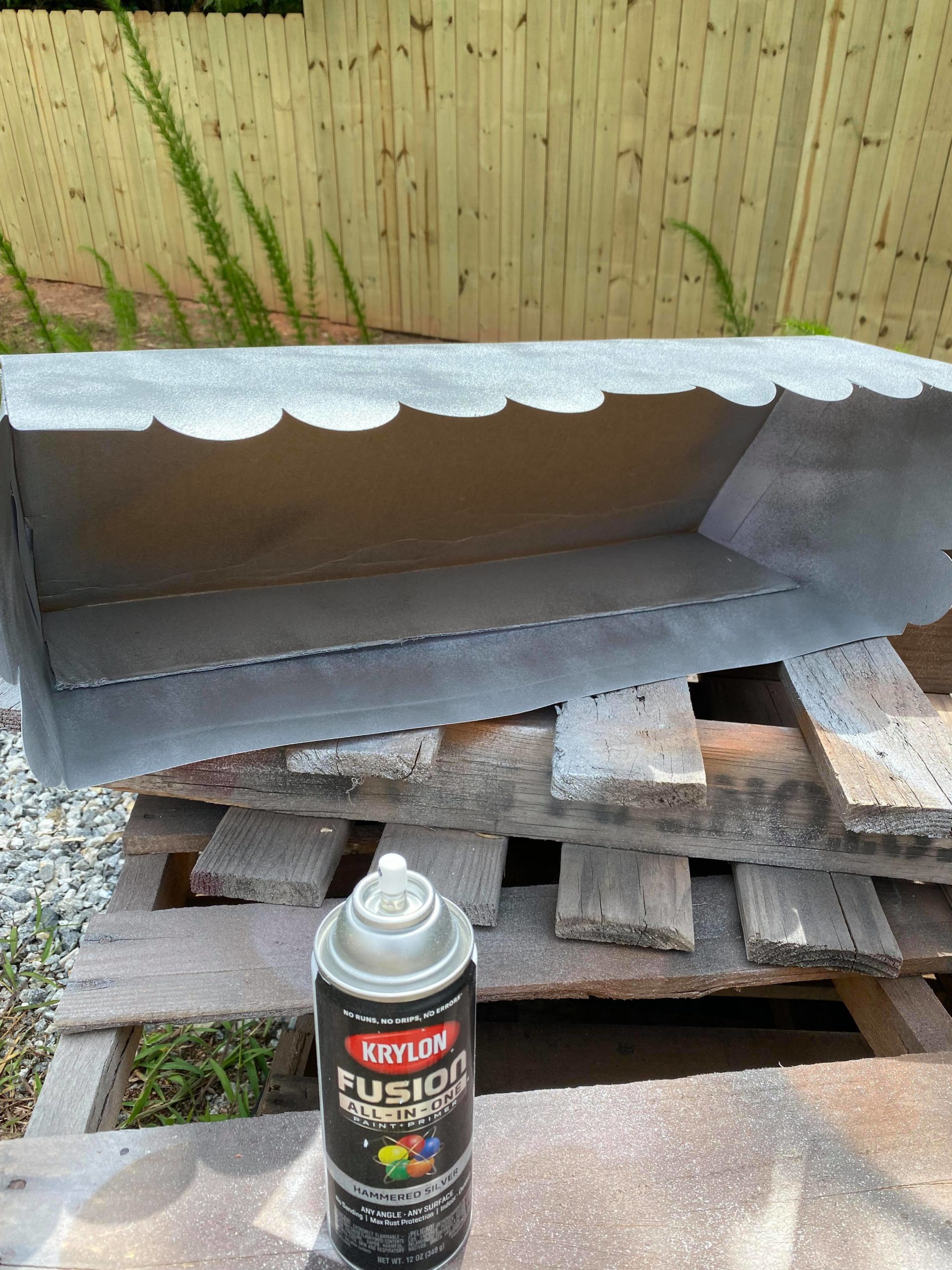 Once the silver spray paint is dry you will then add the Designer Finish to help create that old rusty metal look.
This is very easy to create and is fun to add over a small window in your home.
I hung mine on my back door in my kitchen area. This looks so cute and I hope you will all get creative and give it a try.