I am decorating my trees for Easter so when I am out and about I am always looking for different ornaments. You will find a lot of Easter decorations in the stores right now but I want something fun and different. We are always creating a variety of decorations here at The Shabby Tree and I thought it would be fun to create a unique bunny head ornament using spoons. I am always finding myself in the Dollar Tree and I picked up a set of two spoons that will work perfect for this bunny head.
The supplies I will be using are:
1. Set of spoons (I got mine from the Dollar Tree)
2. Cream chalk paint
3. Black paint
4. Pink paint
5. Brown wax
6. Hot glue gun
7. Paint brush
8. Ribbon and scissors
9. Wire or twine for whiskers
The first step is to paint the spoons. I will be using a cream chalk paint by DecoArt.
It will take a few coats to completely cover the spoons.
Be sure to paint front and back side of the spoons.
Once the paint is dry I then added some wax over the paint. I used a damp paper towel to wipe on the wax.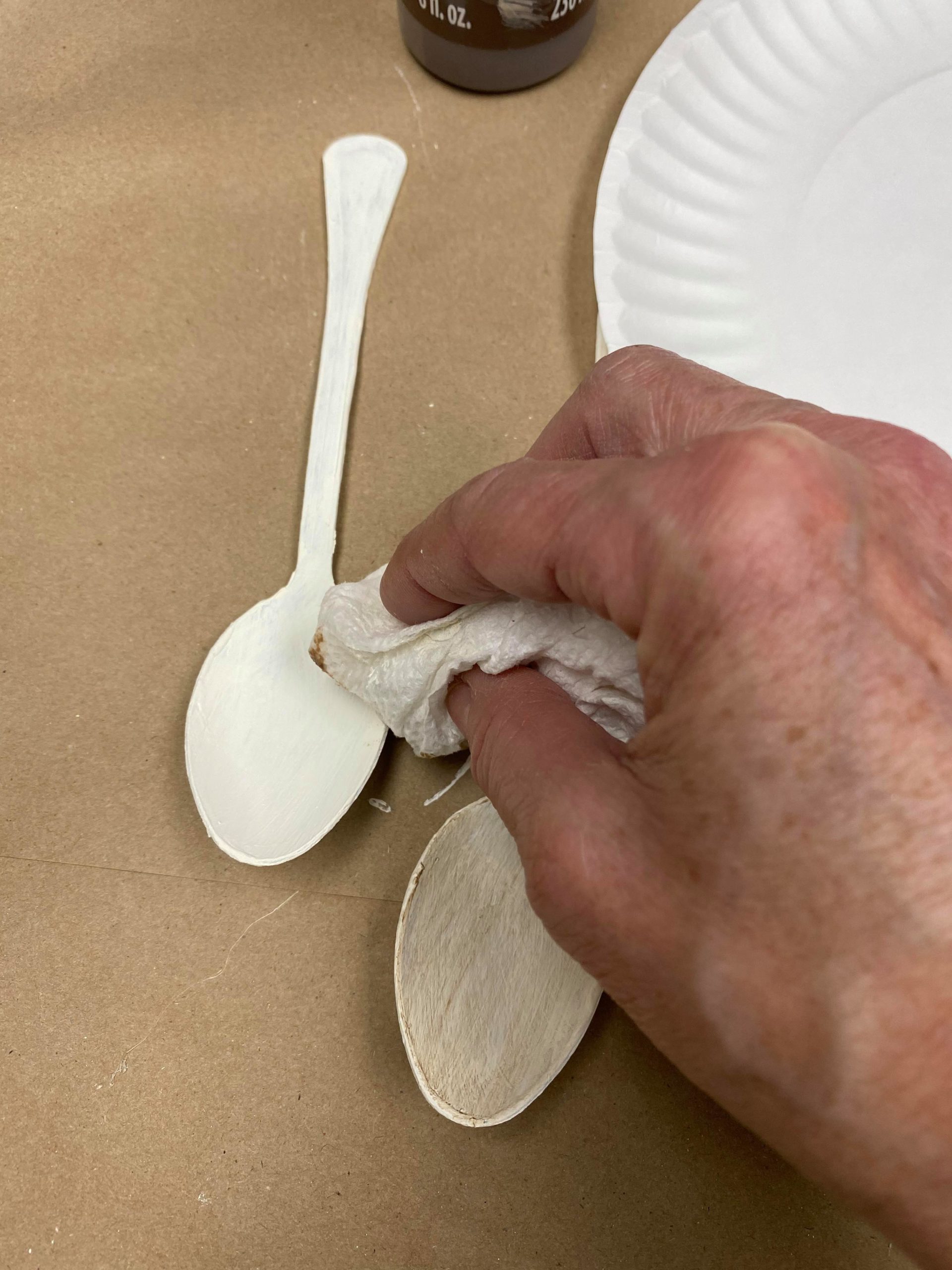 You will want to glue the two spoons together as shown in photo below.
Once the spoons are glued together you will then paint on a face.
I added pink to the nose and the top of the ears.
I then cut a few pieces of wire and glued them on for whiskers.
I made a small bow from a piece of ribbon and glued it to the top of the head.
The last step is to make a hanger. I glued a small piece of ribbon to the back side of the ears.
This bunny head is very easy to make and there are so many different ways to get creative with it. I hope you will all give it a try and have fun creating it your way.