If you're like me then you walk around the Dollar Tree and look at things to see what you can turn them into. I was walking through the Dollar Tree and I came across a plastic chip and dip tray and I knew as soon as I saw it that it would make the perfect flower for a front door.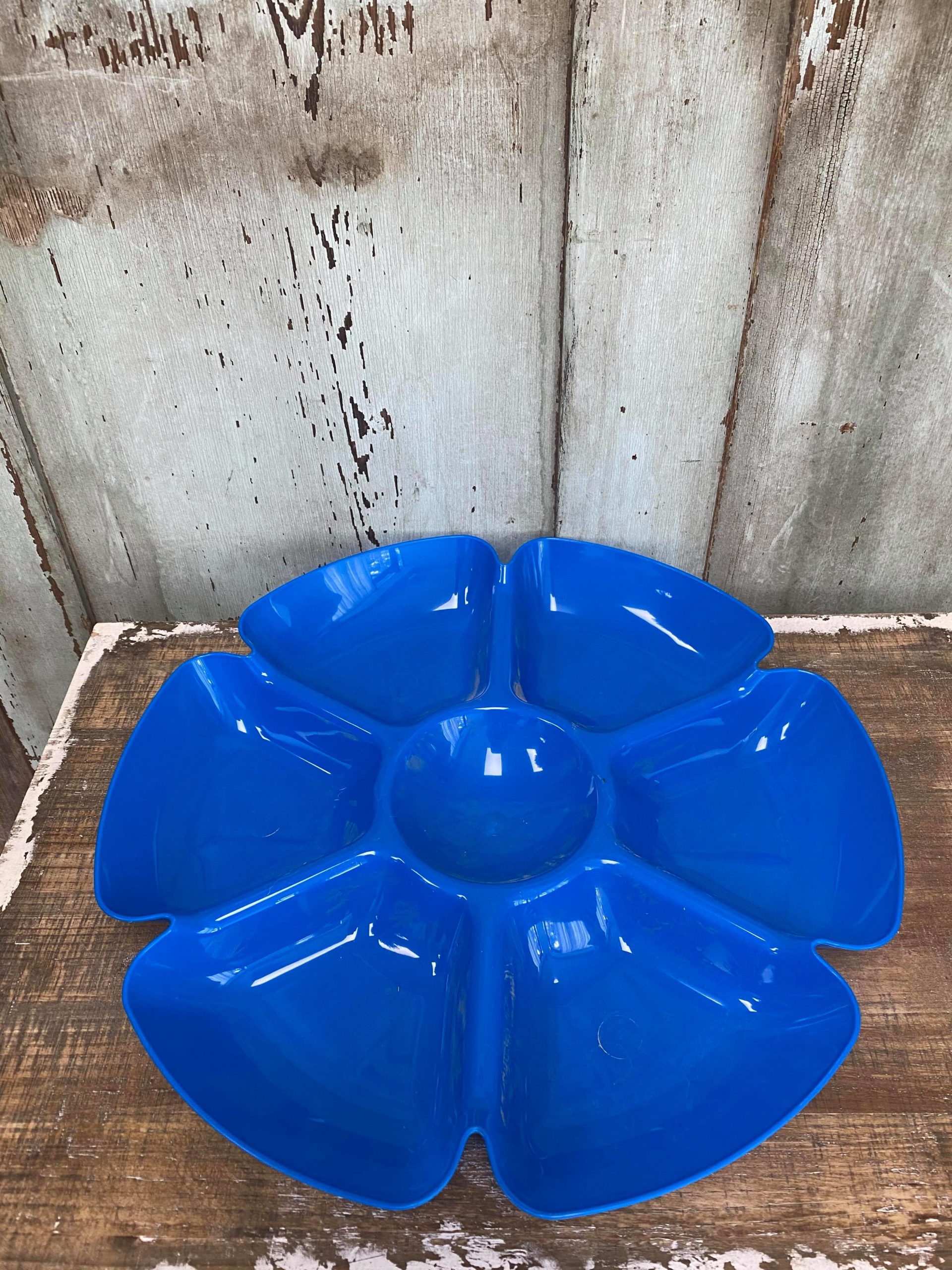 The main supply I am using for this flower is the chip and dip bowl from the Dollar Tree.
A few other supplies I will be using are:
1. Spray paint (the spray paint I am using is in photo above)
2. Drill with small drill bit
3. Wire
4. Texture by DecoArt (color deep bronze)
5. Flat wooden beads
6. Hot glue
The first step is to spray paint the plastic chip and dip plate. You can use any color spray paint that you want. I will be making two flowers and I will be using a wild honey color on one and a white on the other.
This will take a few light coats to cover.
I drilled two small holes through the center.
This is where you will place the wire to make a hanger for your flower.
I added the texture to the center of the flower.
I used hot glue to attach the flat wooden beads around the center rim.
These flowers are so easy to make and can be added any where throughout your home. If you are placing these flowers outside I would spray a polyurethane over the paint. I hope you will get creative and give these flowers a try.
You can find the beads I used here through my Amazon affiliate link: https://amzn.to/3qOzF8v