We all love checking out the Dollar Tree and I recently picked up nautical rope and wire wreath forms. The nautical rope is cream so I knew right away what I wanted to create. I am getting ready to start decorating for Spring and Easter so I want to create a bunny head for my mantle.
The supplies I will be using are:
1. Four packs of the nautical rope
2. Two 8 inch wire wreath forms
3. Hot glue
4. Scissors
5. Wire (I am using 18 gauge)
6. Wire cutters
7. Pink paint
8. Paint brush
9. Scrap piece of burlap
You will need to wrap the nautical rope around both wreath forms. I used hot glue to hold the beginning piece together.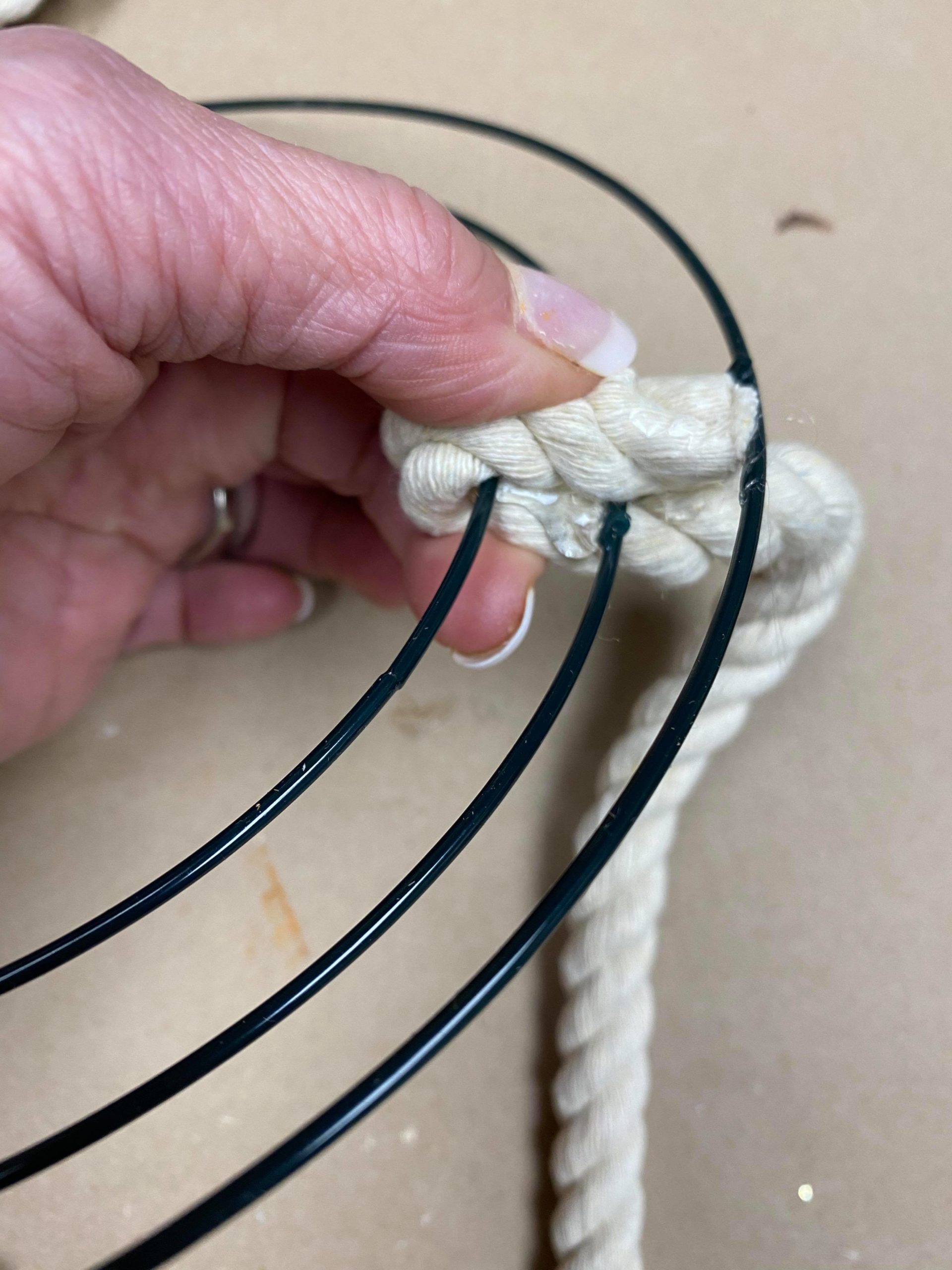 It will take two packs of nautical rope for each wreath form. I used hot glue as needed.
I used hot glue at the end and used the scissors to push the end piece into the wreath. Be sure to have your end piece on the backside of the wreath form.
Once both wreath forms are covered with the nautical rope you will want to cut out the ears. I am using a scrap piece of burlap. Be sure to cut out two pieces for each ear. You can make your ears as big or as small as you want.
I glued a piece of wire in between my two pieces of burlap for the ears.
I glued both ears to the back side of one of the wreath forms.
I then put glue around the whole backside of the wreath form and placed a round piece of burlap on top.
Be sure to pull the burlap tight. I then added more hot glue on top of the burlap.
You will then place the second wreath form on top.
I added a little greenery and lace flowers to the bottom of the bunny head.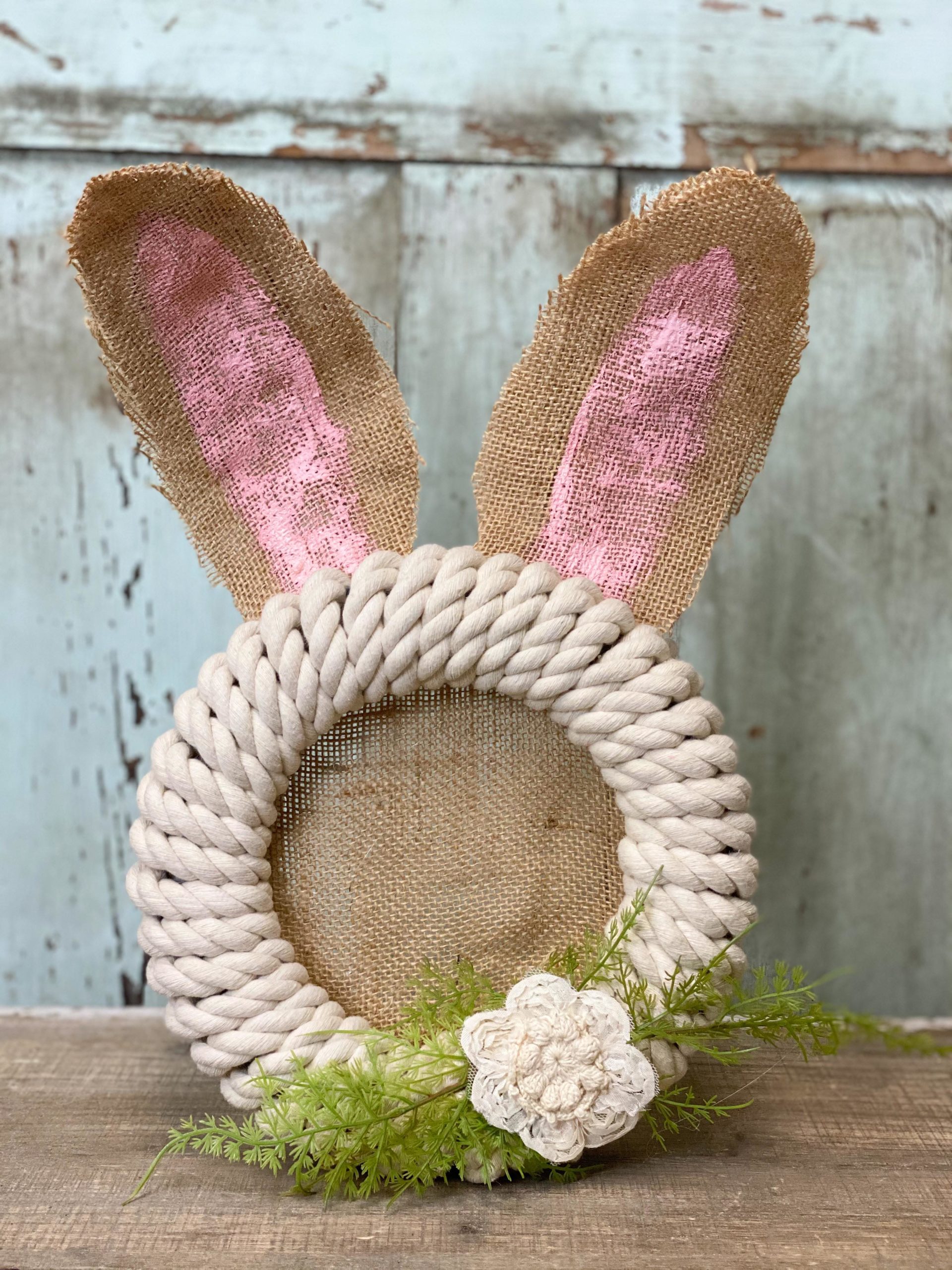 These are so easy to make and will look great in your home for Spring. You can create these with a variety of items. I love the nautical rope but you can also use a chunky yarn.
I added burlap in the center but you can also leave it plain. I hope you will get creative and give this a try.