The paint on the outside of our home has started to fade and it is time to repaint. I want a total change and I have been looking at a variety of colors. Our house is now a shade of green and I wanted something light this time around. I knew I wanted all of trim and porches to be black but I did not just want to go with a basic white for the house. After holding up a lot of different shades of white I finally decided on one.
I went to Sherwin Williams and brought home a variety of paint samples. After holding them all up to the outside of my house I decided on Dover White and Tricorn Black.
Here is the color of my home before we painted.
We have a wooden fence that goes around our side yard. We decided to have that painted black to go with the trim on the house.
The painter's did an amazing job and i am so excited for you to see the after.
I was not sure what to paint the roof of my porch but as you can see I went with the black.
We are very pleased with the colors we chose. If you're following The Shabby Tree then you all know how much I love my lights. The house looks amazing in the evening with the lights in the yard.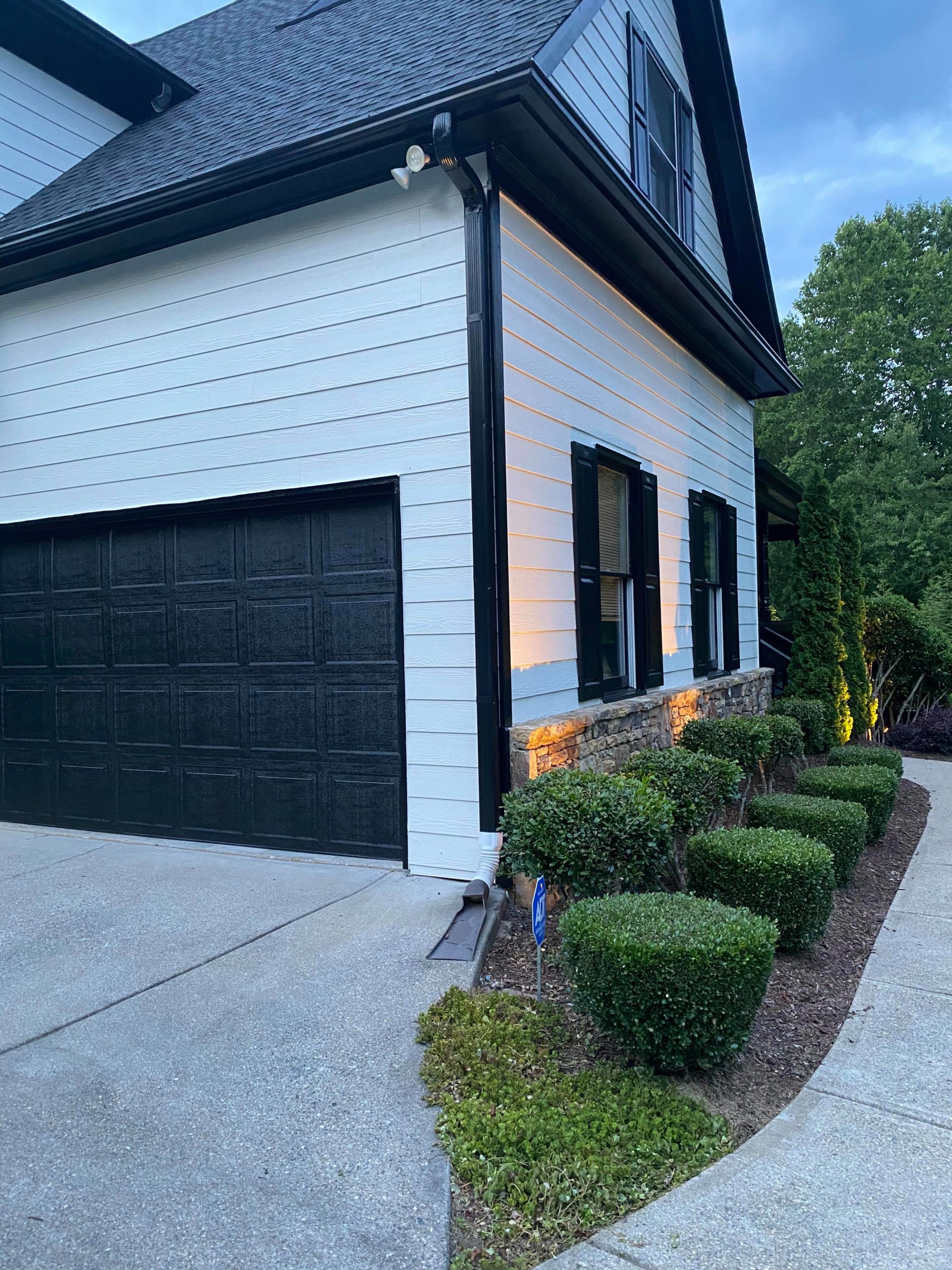 I hope these before and after photos will help someone who is trying to decide on colors for their home. These colors will not be for everyone and I know that not everyone will like the outcome but we love it all.