Summer is here and it is time to start adding some flowers throughout your home. I like using a lot of artificial flowers in fun and unique containers. We use a lot of recycled items here at The Shabby Tree and a tin can is one of my favorite recycled craft items. I want to create a fun and unique hanging container using a recycled tin can.
The items I will be using are:
1. Recycled tin can ( you can use any size can)
2. Drill and drill bit
3. Wire
4. Chenille ribbon from Hobby Lobby
5. Hot glue
6. Decoupage by DecoArt
7. Printed napkins
8. Paint brush
9. Hammer or mallet
I will be creating two different hanging containers. The first one will have both top and bottom sections of the can off. The second can will only have the top section of the can off.
The first can that has the top and bottom off will be hammered flat on one end. You will want to push down on the can and then use the hammer on one end.
The second can will be a little different. You will push down on both sides of the second can to create a longer and flatter opening to the can.
I used the drill to drill holes onto each side of the cans. The holes will be used to add wire and create a hanger for the can.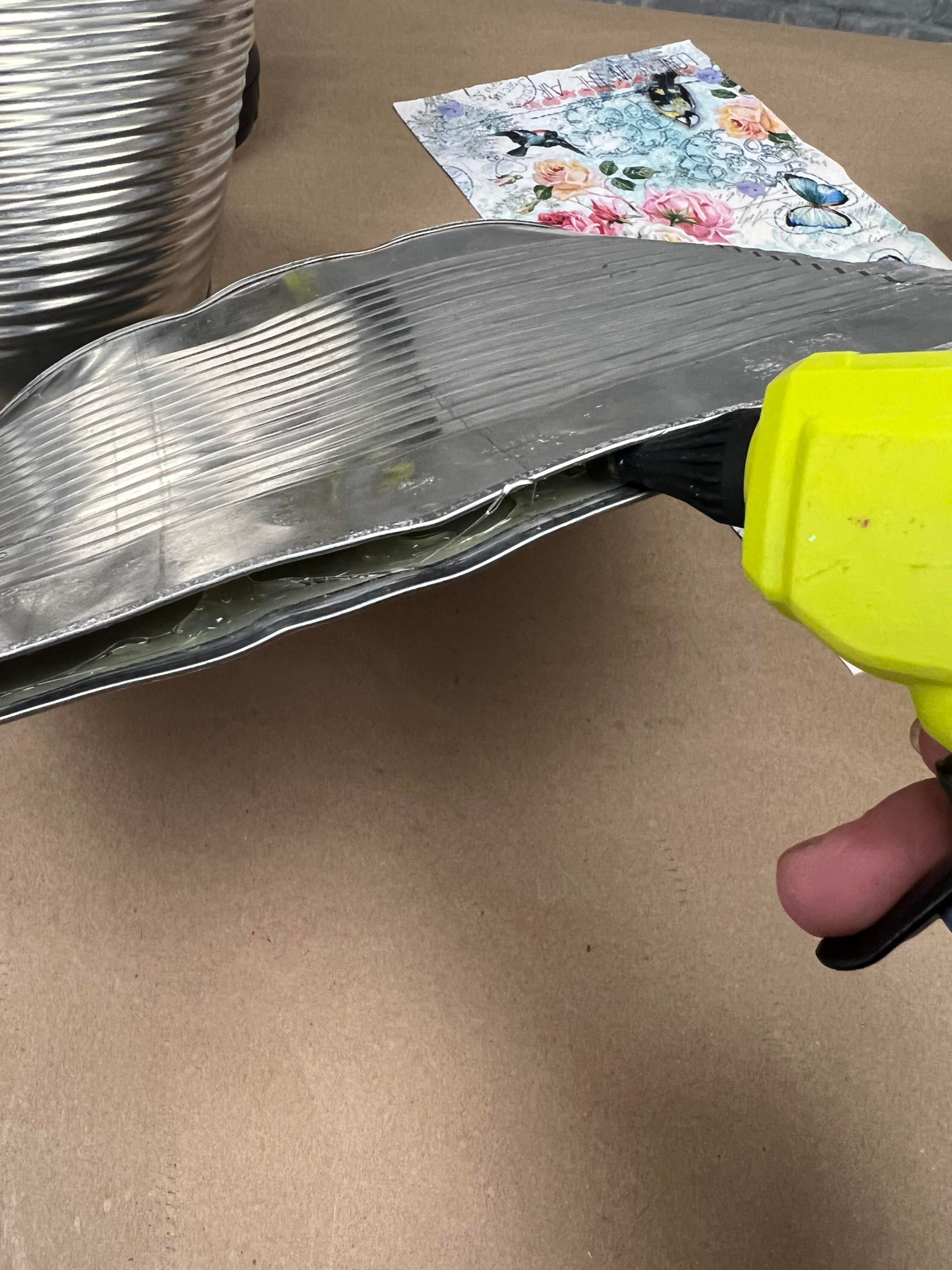 I added some hot glue to the bottom inside area of the flattened can.
The next step is to separate the layers of the napkin.
The napkins that I'm using are from European Excellency and you can find the link down below.
I added the decoupage to the can and then added the napkin.
You will add more decoupage over the top of the napkin.
I added the napkins all the way around both cans.
You will add the wire for a hanger and you will use hot glue to attach the ribbon around the top of the can.
These are very easy to make and there are so many ways to get creative with this. It is fun to create two different sides for different holidays or seasons.
I hope you will get creative and give this a try.
You can visit Europen Excellency here: 
Use Code Barb for 10% off!