Ok all the stores are starting to put out their Easter eggs and I think it will be fun to get creative with a few. I picked up a few styrofoam foam eggs and I want to create a fun and unique bunny head.
The supplies I will be using are:
1. One styrofoam egg
2. Brown colored Easter grass
3. Milk Chocolate colored paint by DecoArt
4. Paint brush
5. One jumbo craft stick
6. Hot glue
7. Scissors
8. Twine
9. Box cutter
10. Pink pipe cleaner
11. Small pom pom's ( I'm using 2 white and 1 pink)
12. Two small googly eyes
You can find styrofoam eggs in any craft store . My styrofoam egg is a smooth styrofoam.
The first thing I did was cut out 2 ears from one jumbo craft stick.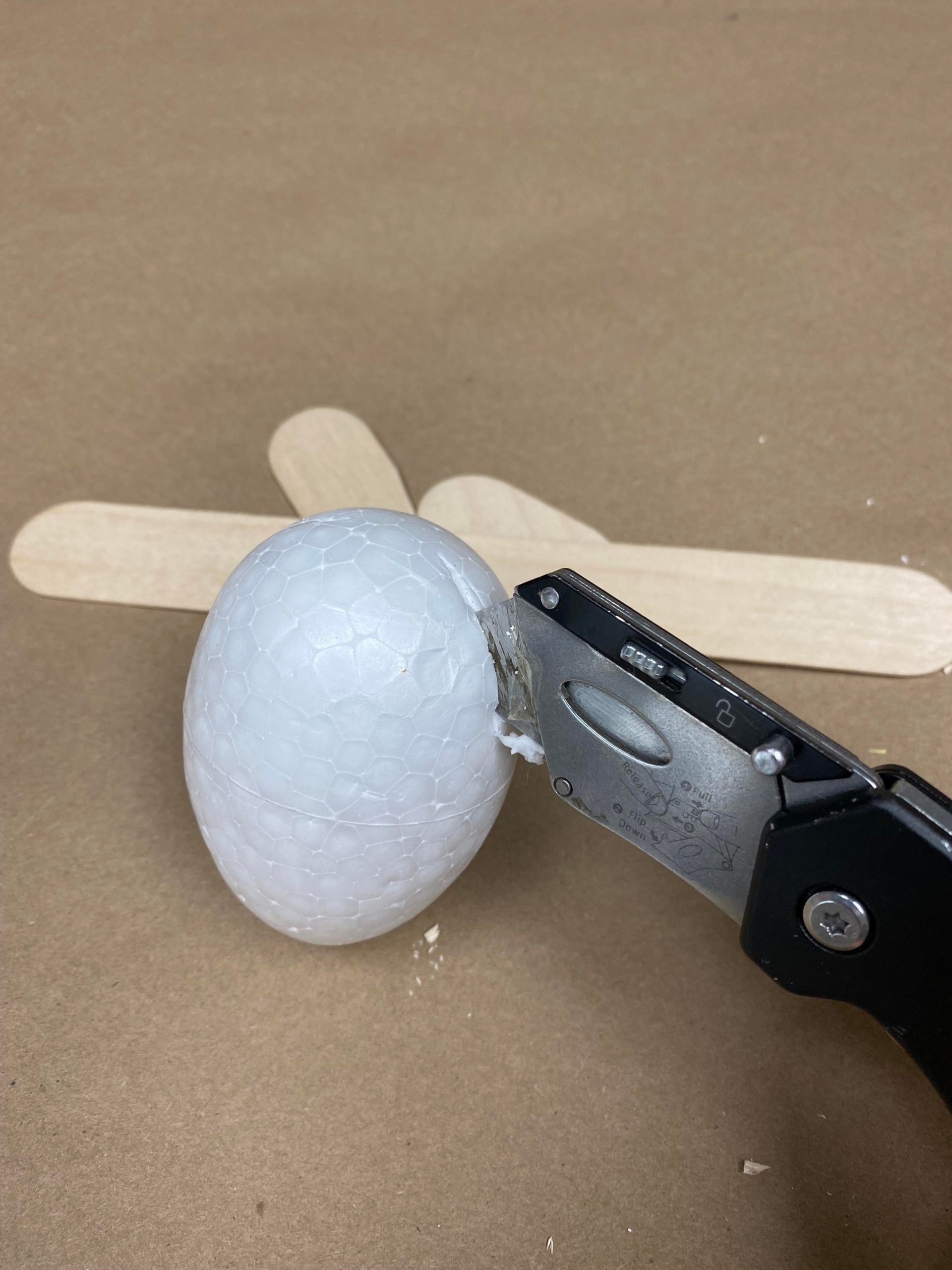 I used the box cutter to cut two slits on top of the egg for the ears to slide into.
Once I had the ears in place I then added the paint.
It is now time to add the Easter grass. I used the scissors to cut the Easter grass into smaller pieces.
You can fin the colored Easter grass in Walmart. If you can't find the Easter grass you can use the crinkle paper that is used for boxes and gifts.
I added hot glue which did melt my egg a bit. No worries if the egg melts a bit because you will be placing the Easter grass over it.
I painter the egg brown to try and help cover up any tiny areas that might show through the Easter grass.
You will add the Easter grass over the ears once you have the egg covered.
You can use the scissors to trim the Easter grass.
I rolled some of the pink pipe cleaner to add to the center of the ears.
You will then add the eyes, whiskers and nose.
This is very easy to make and will make a great bowl filler or ornament for a tree. I hope you will get creative and give this a try.