A follower of ours sent me an idea for some amazing decorative watermelon slices that she saw in the Country Living magazine. As soon as I saw them I knew they would make the cutest decoration for Fourth of July and that we would have to give them a try.
The supplies I will be using are:
1. One piece of foam board (mine is about 2 inches thick)
2. Spackling paste
3. Paint brush
4. Sanding sponge
5. Paint (black, white, red and green)
6. Putty knife
7. Knife
The first step is to cut the foam board into triangles.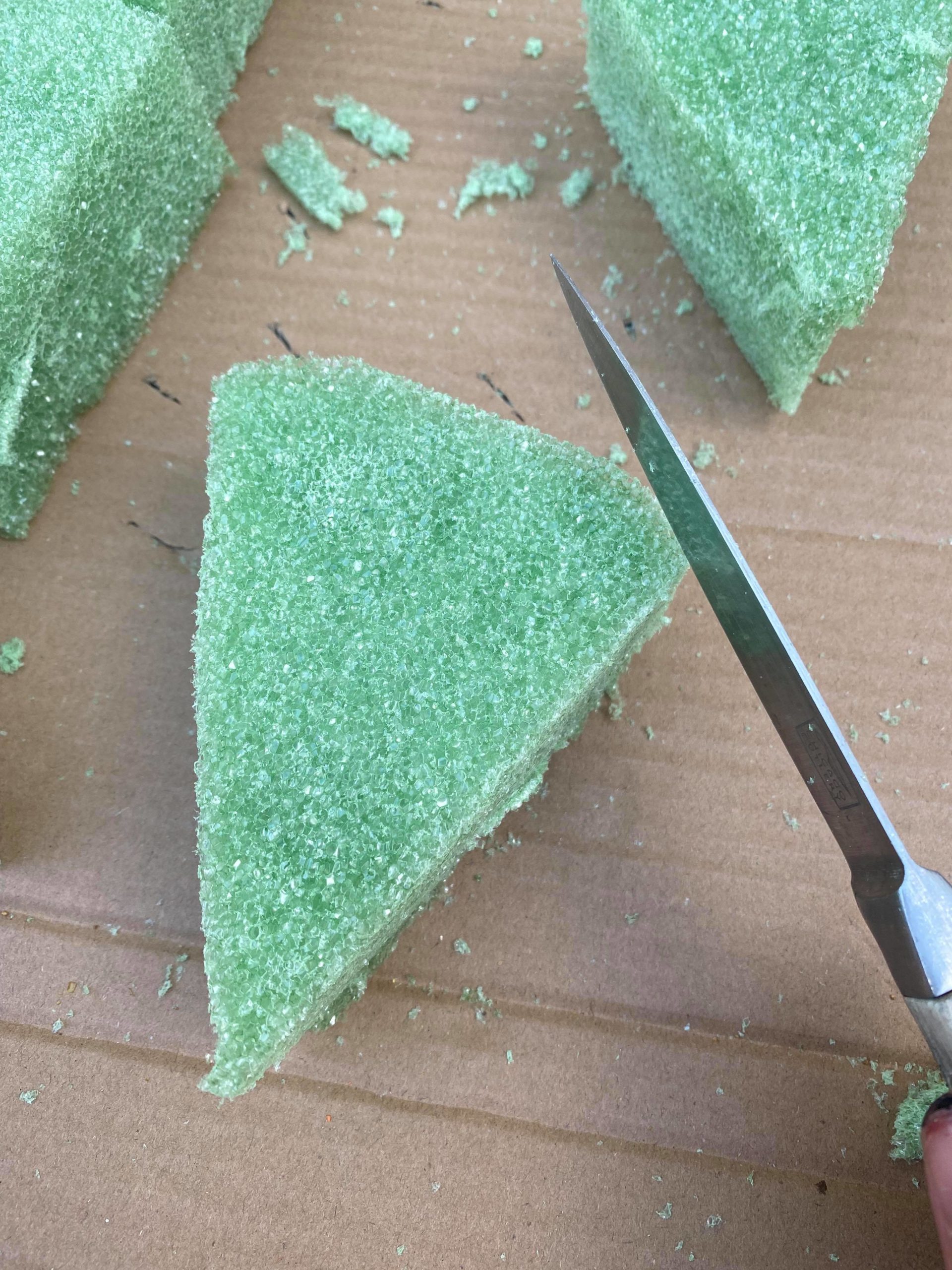 You will want to curve the back side of the triangle.
Once you have your triangles all cut and formed into your slices you will then add the spackle. I used a putty knife to cover all of the foam triangles with the spackling paste. You will want to do one side and give it a day to dry and then cover the other side.
Once the slices are all dry you will then smooth the spackle using the sanding sponge.
This will be messy so it is best to do this step outside.
You will want to paint the curved side of the triangle with the green paint. I first painted a light green and then added the darker green.
Once the green is dry you will then paint on the red paint.
After the red paint is completely dry you will use the black paint to create the seeds to the watermelon.
Once your slices are complete you can add a light coat of a polyurethane over them.
These are so easy to make and turn out amazing. You can add these to any tray for a decoration. I hope you will get creative and give these a try.