Spring and Easter will be here soon and I want something fun and different for my front door. I was shopping and I found a grapevine cone and a few paper mache cones in Hobby Lobby and I just new they could be used to create a carrot.
You will need some type of cone for this carrot. Once you have your cone you will need some greenery, orange spray paint and ribbon.
I gave the paper mache cone a few coats of the spray paint.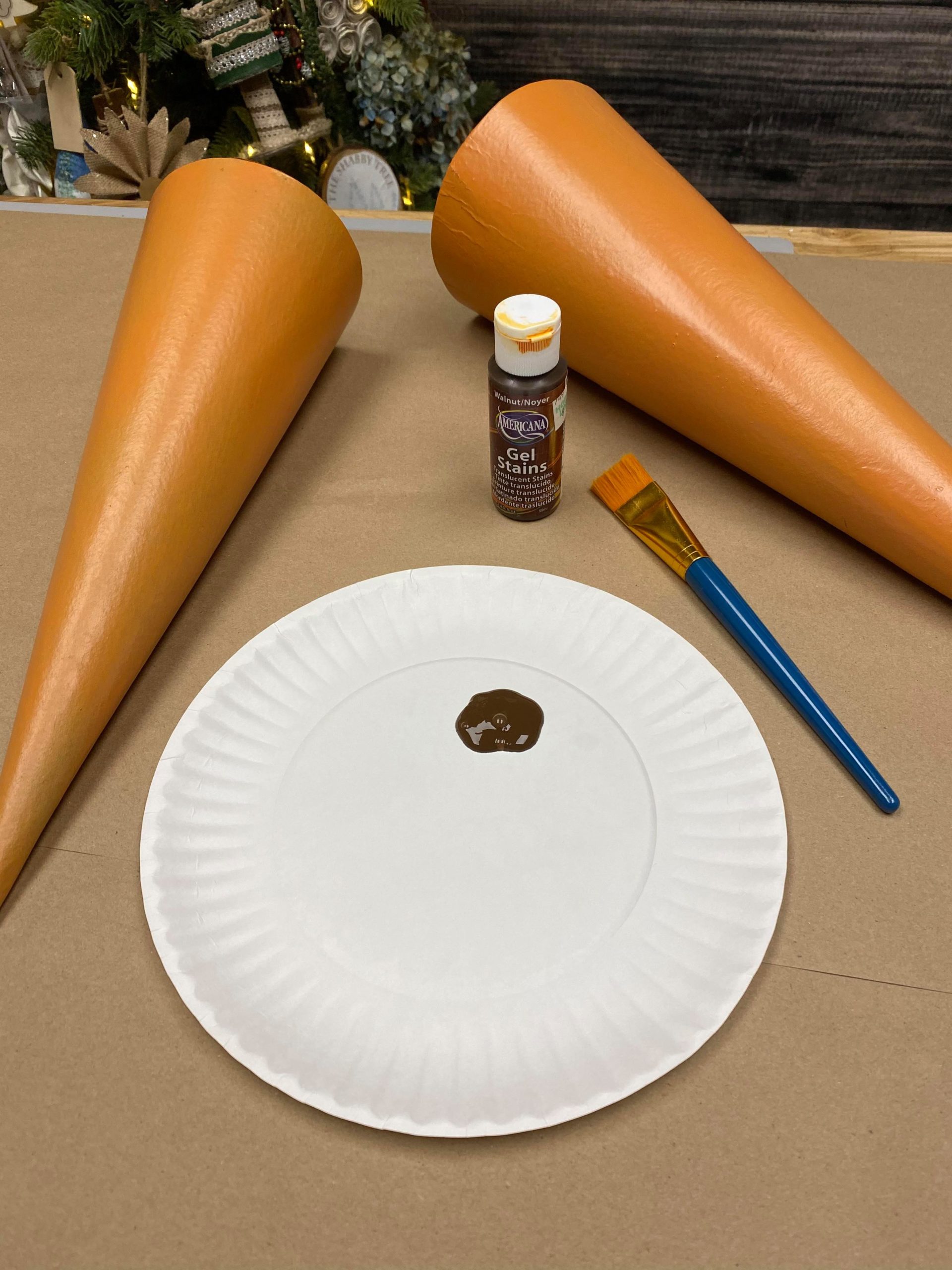 I decided to add some gel stain to the cones. This gives the orange a more rustic look.
I just lightly added the gel stain and used a paper towel to rub some off.
Once the cones were dry I added a few strips of mesh ribbon around the top.
I also added the orange spray paint to the grapevine cone.
I just love how easy this was to make and how fun and unique it looks.
You can use a variety of cones and greenery to create these fun carrots.