When decorating my home I always try to find pieces of furniture that have storage space. I like to have places to store and hide small items. You can find a lot of furniture that will have storage space but I wanted something fun and unique. I found a very easy way to create a fun and unique storage table.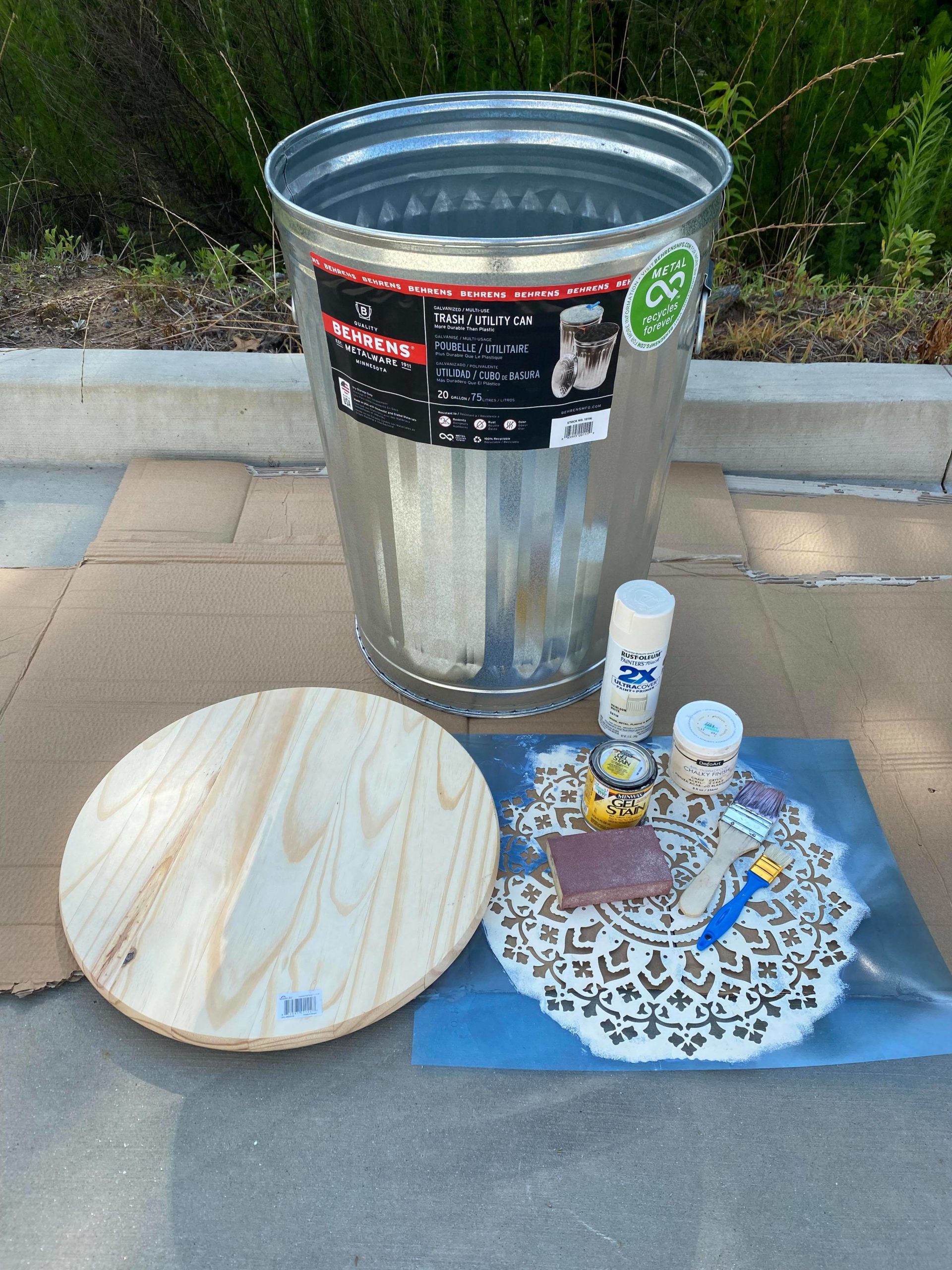 The supplies I will be using are:
1. One 20 gallon galvanized trash can (I got this one from Tractor Supply)
2. One round wood disk 17.75" (I got this from Home Depot)
3. Paint brush
4. Cream chalk paint
5. Minwax gel stain (I'm using walnut color)
6. Rust-Oleum 2x spray paint (I'm using Heirloom White)
7. Large Bohemian stencil (I got this one from Hobby Lobby)
8. Sanding sponge
9. Polyurethane spray (optional)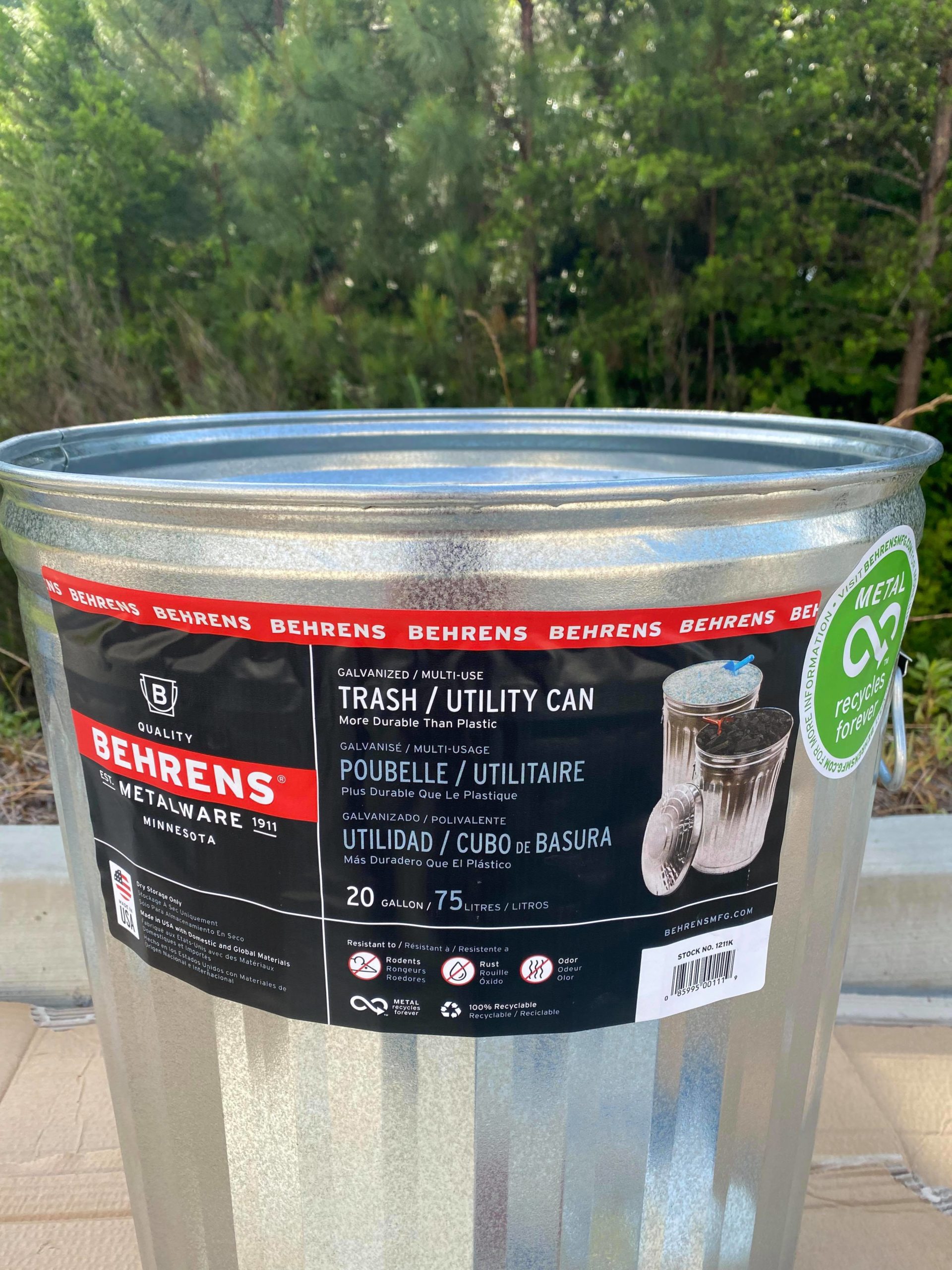 The trash can I am using is 20 gallons and I purchased it from Tractor Supply. You will want to paint the trash can any color that you want. I am using a heirloom white spray paint on my trash can.
I used the sanding sponge to sand off some of the paint.
I will not be using the lid to the trash can because I want this to be a table.
I am using a round wooden disk that I purchased from Home Depot. You can paint this wooden disk any color that you want. I will be covering mine with a minwax gel stain and I'm using a walnut color.
Once the gel stain was dry I then used a cream chalk paint on the bohemian stencil.
I did a second trash can using a warm caramel colored spray paint.
I did the warm caramel on the trash can and the wooden disk. Once the warm caramel was dry I then painted on the walnut stain.
These are very easy to make and can be used for so many things. I hope you will get creative and give this a try.