The Dollar Tree has put their Easter decorations out and I happen to find some cute stuffed bunnies. These bunnies are cute as is but I really want to change them up and do something fun with them. I always love a chocolate bunny and I thought it would be fun to turn this bunny into a primitive chocolate bunny. Not only can we change the look of this bunny but I think we can get real creative and change it into something other than a bunny.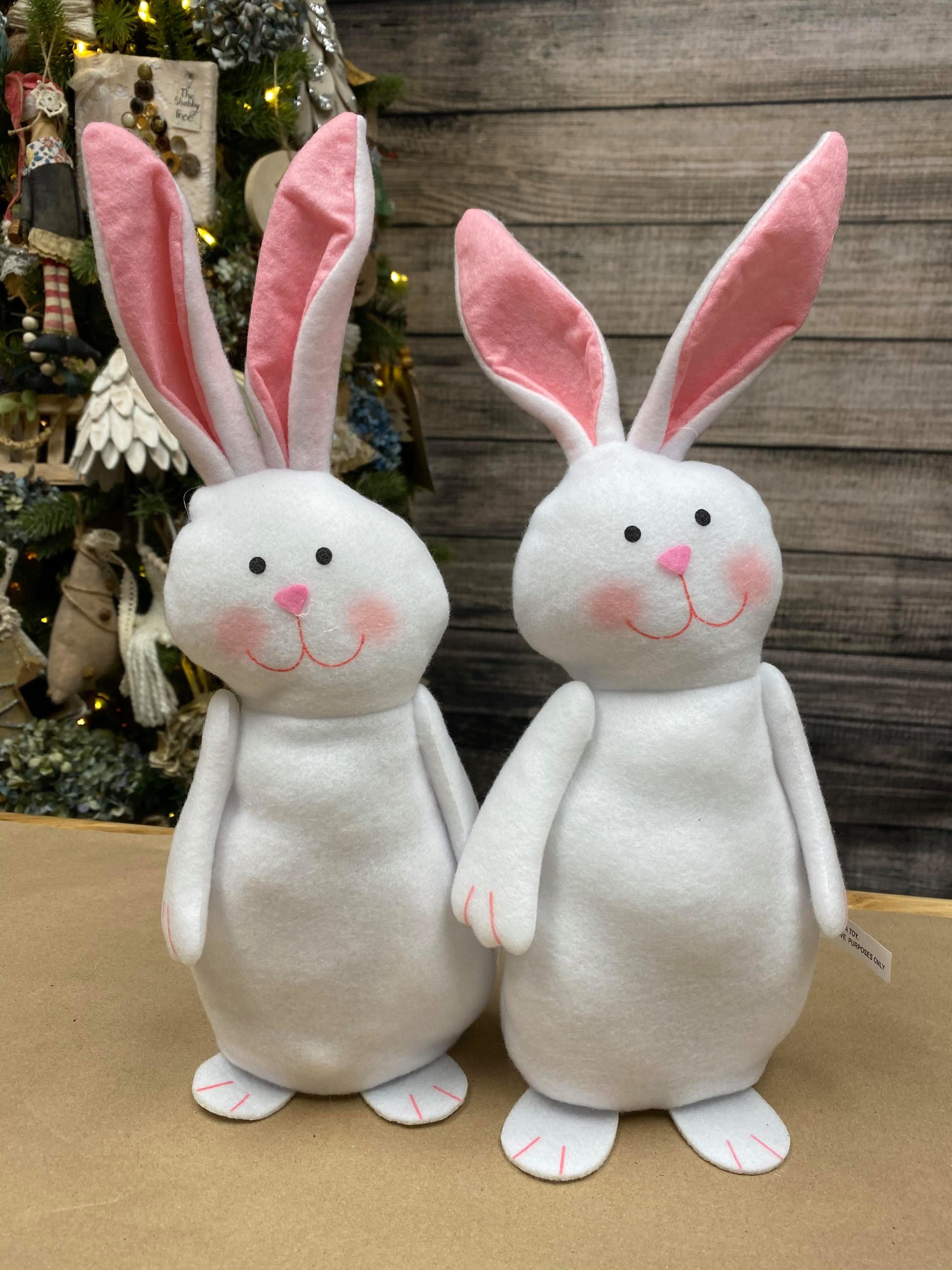 This is the bunny you will find in the Dollar Tree.
Some other supplies I will be using besides the bunnies are:
1. Scissors
2. DecoArt Suede (colors coffee and khaki)
3. Paint brush
4. Cinnamon
5. Brown embroidery thread and needle
6. Doily and ribbons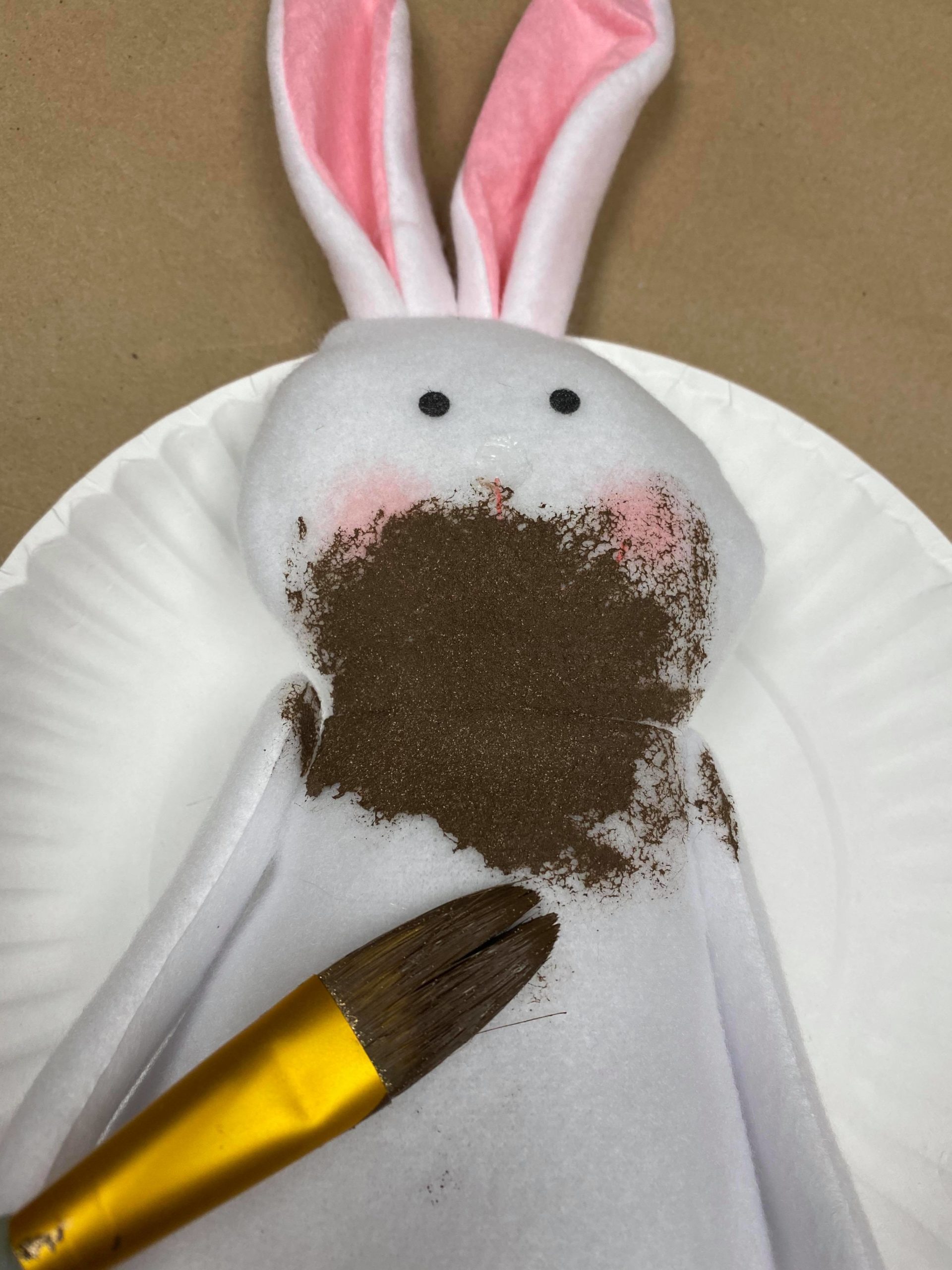 I will be covering the bunny with the DecoArt Suede. I am using the coffee color on the bunny and I am also sprinkling cinnamon all over the bunny.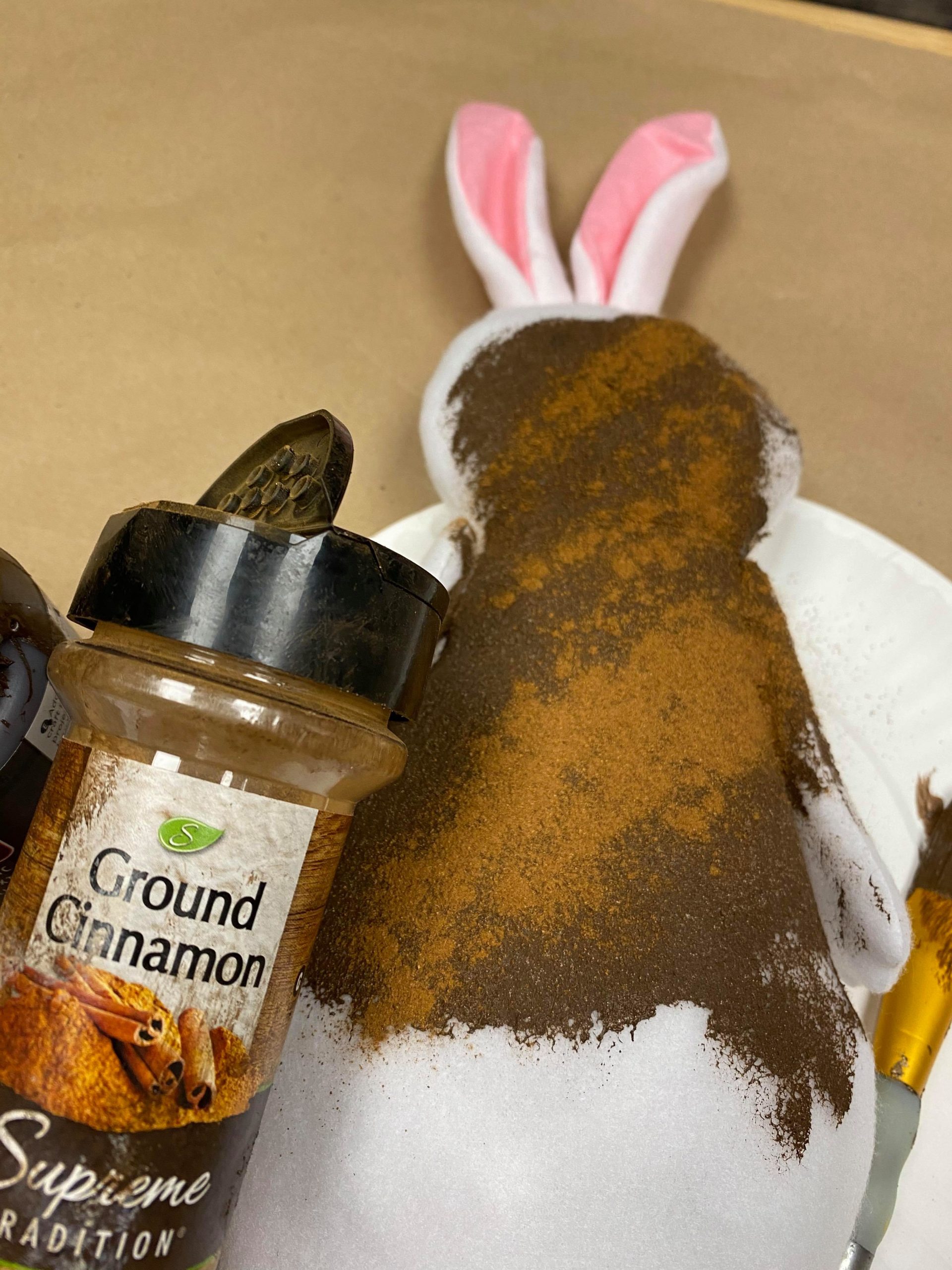 I will be cutting off the ears and feet on the other bunny.
I suggest you buy a few of these bunnies. These bunnies are going to make great bodies for a variety of dolls.
I am covering this with the DecoArt Suede and I am using the color khaki.
You will want to sprinkle cinnamon to give it a more primitive look.
I removed the felt part of the nose on the bunny but I was still left with a chunk of hot glue.
I decided to use a brown embroidery thread to stitch a nose over the hot glue spot. I also sewed a mouth and eyes with the embroidery thread.
I added a hang tag and a few ribbons around his neck.
The other bunny that I cut the ears and feet off of I decided to add a doily around the neck and moss to the head.
I decided to use the front of this doll as the back because I do not want to stick her a face on this one. The glue spot where the nose was will be covered with moss.
I added hot glue to hold the moss in place.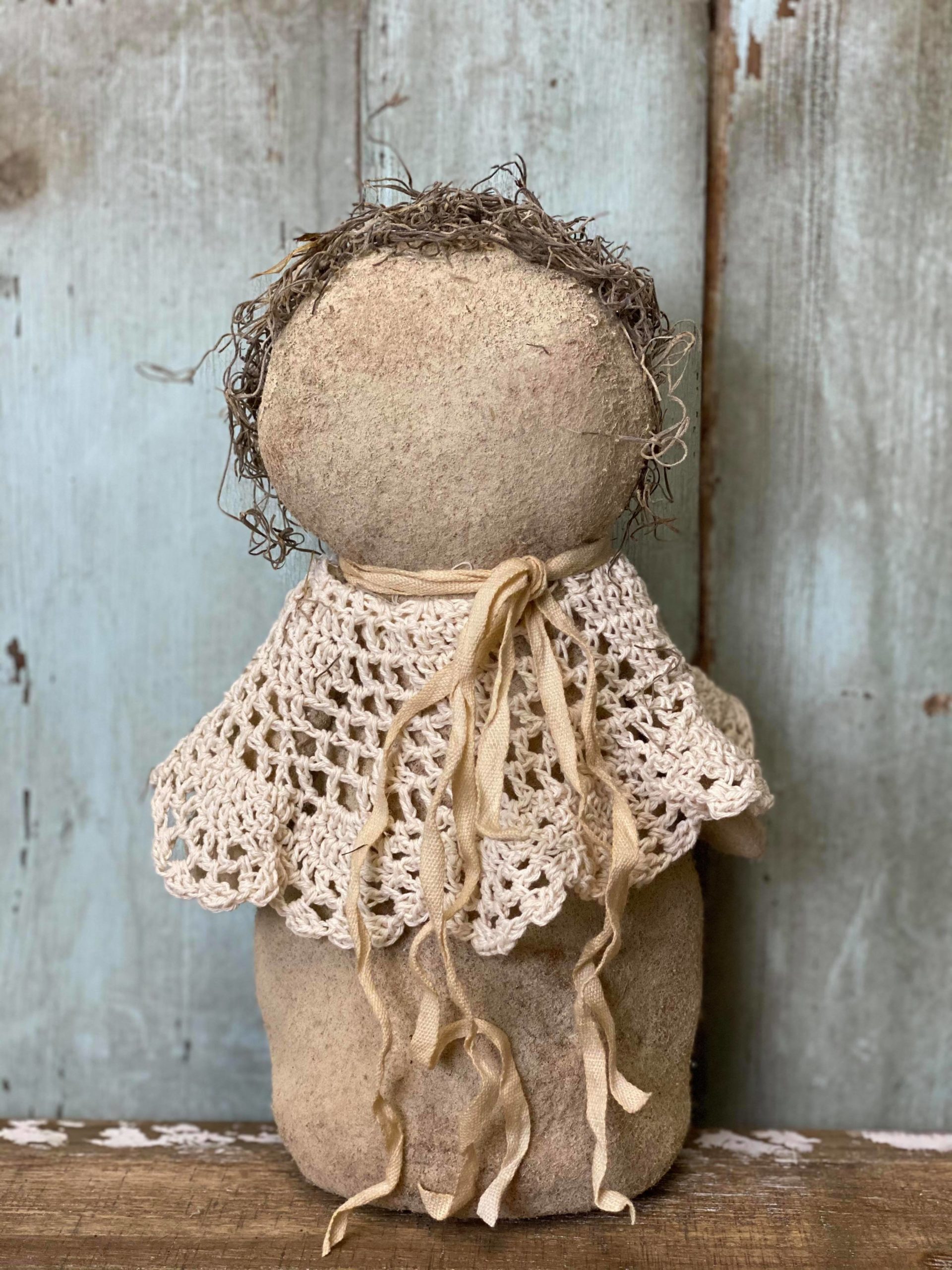 These are so fun to create because there are so many different ways to get creative with them.